Terms and Conditions
2019 NZILA Firth conference
This registration agreement (the "Agreement") is made by and between NZILA (Conference Organiser") and registrant.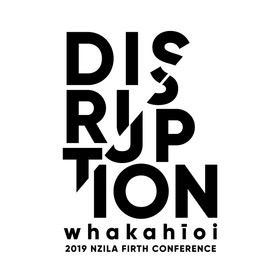 Terms and Conditions
The New Zealand Institute of Landscape Architects (NZILA) Conference 2019 will take place at the Town Hall in Christchurch (the "Venue") from November 6 – 8, 2019. This registration agreement (the "Agreement") is made by and between NZILA ("Conference Organiser") and registrant.
DISCLAIMER

NZILA reserves the right to make changes to the program at any time as circumstances dictate. Should unavoidable changes be required, every effort will be made to ensure a program of equivalent standard and value.
Registration places are limited and will be allocated on a strictly 'first in' payment basis. In the event that space is unavailable you will be notified immediately.
CANCELLATION POLICY
If circumstances or policies in your organisation change and you can no longer attend the NZILA Conference, you may cancel your registration by providing written notice to the NZILA Conference Organiser. The NZILA Conference refund policy is as follows (all amounts are in NZ Dollars):
Cancellation before 31 July 2019: Full refund of registration fee less a $100 administration fee.
Cancellation between 1 August and 31 August 2019: 50% of the conference fee will be refunded.
Cancellation after 31 August 2019 will result in no refund. (You can make a substitution at any time for a $50 fee. Please see the Substitution Policy below for details.)
Once you have registered for the conference, non-payment of the registration fee does not constitute a cancellation. If you register and do not attend, then as per the terms of this CANCELLATION POLICY, the registration fee will still be due.
In the event that you cancel this Agreement, the NZILA Conference Organiser shall refund to you the remaining fees, if any, within thirty (30) days of receipt of the cancellation notice.
Delegates are encouraged to book travel and accommodation early. Cancellations will not be considered, nor refunds given, due to a delegate's inability to secure accommodation and/or travel, or because a delegate is required to pay premium prices for these.
If you do not attend the Conference due to any reason (including but not limited to delayed or cancelled flights, or illness) and did not cancel your registration but have paid your registration fee, you will not be refunded.
Please remember that cancelling your registration does not automatically cancel your hotel and travel arrangements. Individuals are responsible for cancelling their own hotel and travel reservations.

RETIRED/PARENTAL LEAVE RATE
The retired/parental leave rate can be applied for under the following categories:
Maternity/Paternity leave for NZILA members who are themselves on Maternity/Paternity leave when the conference will be on and within twelve months of the birth.
Retired (aged 65 + and not working full-time).
SUBSTITUTION POLICY
Substitutions, including those made on-site, are allowed with the written permission of the original registrant. You may submit your request via email. Please note there will be a $50 processing fee for any substitution. If the substitution is for the Student/Retired/Parental leave categories then the new substitution person must be eligible for that rate or pay the additional registration fees.
AGE LIMITATION
Attendees must be a minimum of 18 years of age to attend the NZILA Conference, and all related events including the Welcome Reception. Requests for any exception to this term must be made in writing to the NZILA Conference Organiser.
PAYMENT
The fee for the NZILA Conference registration will be as per those outlined on the NZILA conference registration page on the NZILA website. If you arrive on-site with a balance due, you will be required to pay the full on-site price for the package selected before being able to attend the conference.
EARLY BIRD REGISTRATIONS
Your registration must be paid in full by 21 June 2019 in order to receive the pricing for this discount and be eligible to enter the draw to win the Early Bird prize.
CONFERENCE STUDENT RATE
If you are registering under the student rate, proof of your student standing will be required when you check in on-site. Students must be full-time and bring a copy of their class schedule showing a minimum of twelve (12) units or credits and a valid student ID. Students must also be at least 18 years old at the time of attendance. Failure to produce proof of academic status will result in a charge of the full on-site NZILA Conference registration fee. Students must be enrolled in an NZILA accredited Landscape Architecture course or one that is recognised by IFLA.
BADGE CONTROL
NZILA Conference-issued name badges are the sole property of the NZILA Conference Organiser and must be surrendered upon demand to NZILA Conference and/or NZILA Conference Organiser representatives. NZILA Conference-issued name badges must be prominently displayed while at the NZILA Conference or designated off-site activities. False certification of an individual as an exhibitor's representative, misuse of an exhibitor's badge, or any other method or device used to assist unauthorised personnel to gain admittance to the exhibit floor, will be just cause for expelling the exhibitor and his representative(s) from the exhibit floor and/or banning them from future entrance into the conference. This would
also warrant the removal of the exhibitor's booth from the floor without obligation on the part of NZILA Conference Organiser for refund of any fees. The exhibitor, his/her employees and agents, and anyone claiming to be in the hall through the exhibitor, waives any rights or claims for damages arising out of the enforcement of this rule.
PHOTOGRAPHY, AUDIO AND VIDEO RECORDING
In registering for this conference, delegates grant permission to the NZILA, its agents and others working under its authority, to take and to have full and free use of video and/or photographs containing their image/likeness. It is understood these images may be used for promotional, news, on-line/multimedia, research and/or educational purposes by and for NZILA. Delegates agree that they are not entitled to remuneration, residuals, royalties or any other payment from NZILA in respect of their image/likeness or its use. Delegates release, discharge, and hold harmless, NZILA and its agents from any and all claims, demands or causes of actions that they may hereafter have by reason of anything contained in the photographs or video. Should a delegate not agree to the above image release, they must advise NZILA in advance by email.
SOLICITING IN THE CONFERENCE
Soliciting services is prohibited at NZILA Conference. The NZILA Conference Organiser reserves the right to escort any individual from the NZILA Conference who is reported to be soliciting in the Exposition and who is not a NZILA Conference sponsor or exhibitor. The NZILA Conference Organiser encourages attendees to support the paid sponsors and exhibitors who, in turn, are supporting the industry.
ADMITTANCE
In its sole discretion and without refund, the NZILA Conference Organiser reserves the right to refuse admittance to, or expel from, the NZILA Conference anyone that it determines is behaving in a manner that could be disruptive to the NZILA Conference or any other attendee.
FORCE MAJEURE
NZILA and the NZILA Conference Organiser shall not be held responsible for any delay or failure in performance of its obligations hereunder to the extent such delay or failure is caused by fire, flood, strike, civil, governmental or military authority, acts of God, acts of terrorism, acts of war, epidemics, the availability of the Venue or other similar causes beyond its reasonable control and without the fault or negligence of NZILA, the NZILA Conference Organiser or its subcontractors. For one or more of such reasons, the NZILA and/or the NZILA Conference Organiser may postpone, reschedule or cancel the event without liability on the part of NZILA or the NZILA Conference Organiser. In the event the NZILA Conference cannot be held or is postponed pursuant to this section, NZILA or the NZILA Conference Organiser shall not be liable to the attendee for any damages, costs, or losses incurred, such as transportation costs, accommodations costs, or financial losses. The NZILA Conference Organiser will review refund and/or fee transfer requests, submitted in writing, for approval on a situational basis.

LIST OF PARTICIPANTS
In registering for this conference, relevant details may be incorporated into a delegate list for the benefit of all delegates (name, organisation and location). Further details may be available to parties directly related to the conference i.e. printing of name tags. Sponsors will be supplied with the full name, title, organisation, region and email addresses of those delegates who do not 'opt out'. Exhibitors will be supplied with the full name, title, organisation, and region details of those delegates who do not 'opt out'. Should you not wish for your details to be passed on for any of the above purposes, please indicate this on the electronic registration form.
SPECIAL DIETARY/PHYSICAL REQUIREMENTS:

Will not be catered for unless requested before the event registration closing date. Please indicate any special requirements on your registration form or email with your specifications.
ELECTRONIC MESSAGES:
By applying to participate in the Event, you give your consent for NZILA to contact you by way of electronic messages in relation to your registration and/or participation, as well as for marketing and promotional purposes.
LIABILITY AND INDEMNITY:
Liability:
NZILA will not be liable for any loss or damage (including consequential loss or damage, loss of profits, loss of revenue or loss of savings) which may be suffered or incurred or which may arise directly or indirectly in respect of your application and/or the Event or any failure or omission on the part of NZILA to comply with its obligations under these terms and conditions.
Exclusions:
All conditions and warranties which may be implied by law into these terms and conditions are excluded except to the extent that it would be unlawful to do so. You agree that to the extent that you are acquiring goods or services under these terms and conditions for the purposes of a business, the guarantees provided under the Consumer Guarantees Act 1993 shall not apply to Education New Zealand's supply of such goods and services.
Limitation:
If, for any reason, NZILA cannot rely upon the limitations and exclusions in the above clauses, the maximum aggregate liability that NZILA will have to you in respect of the subject matter of these terms and conditions is the total Participation Fee payable or paid by you under these terms and conditions.
Indemnity:
You will indemnify NZILA against any costs, losses and damages and will, at your cost, defend or settle any claim suit, action or proceeding brought against NZILA arising from:
any breach of these terms and conditions by you;

your actions or your participation at the Event;
use of your Product/Service by any third party as a result of your participation in, or Exhibit at, the Event; or any third party claim of intellectual property rights infringement in respect of your Exhibit or your Product/Service.
Insurance:
Participants must effect and maintain at their own expense insurance policies covering all aspects of their participation in the Event including, but not limited to, public and product liability, workers' compensation and property insurance. Participants acknowledge that the NZILA:
does not have any responsibility or liability for any loss suffered by or damage caused to participants, visitors, or any other third parties;

will not provide or arrange for any insurance for, or on behalf, of participants, visitors or any other third parties; and

does not provide any indemnity for loss or injury suffered by participants, visitors, or any other third parties.