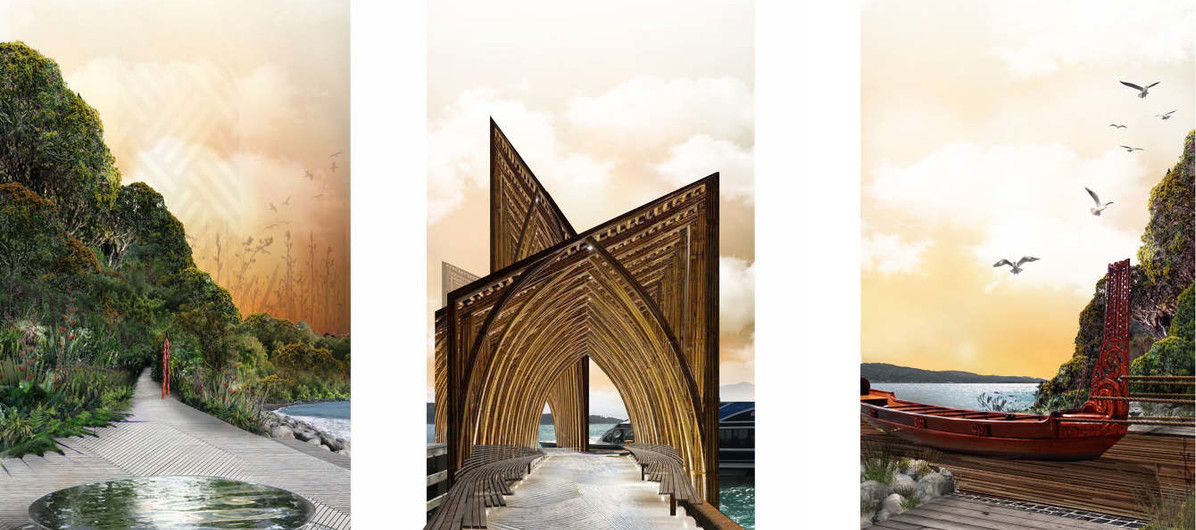 Contact Us
Telephone enquiries:
0800 843 694
Postal:
PO Box 10-022
The Terrace
Wellington, 6140
admin@nzila.co.nz

Social Media:
Instagram nzila_national
Linkedin New Zealand Institute of Landscape Architects Tuia Pito Ora
Twitter @nzila_info
Landscape Architecture Aotearoa
Landscape Architecture Aotearoa is published by the New Zealand Institute of Landscape Architects Tuia Pito Ora (NZILA).
Website www.landscapearchitecture.nz
Instagram laaotearoa
Twitter @LAaotearoa
Executive Committee:
For information about the Executive Committee, please click here.
Membership:
For information on becoming a member, please click here.
NZILA PRIVACY POLICY
This privacy policy is written to demonstrate NZILA's commitment to privacy, and to outline our data collection and usage policies. In this policy, "we", "us" and "our" is referring to the New Zealand Institute of Landscape Architects Tuia Pito Ora Incorporated.
1. Collection of Information.
The information collected by us may include personal information that is:
a. Provided by you through joining NZILA and completing the application form.
b. Provided by you through updates to your information you make on this website.
c. Collected by us through click tracking in relation to your use of the website or from emails sent by us to you.
d. Collected by us through log files or cookies.
We may also collect aggregated information generated by our systems which tracks traffic to our website.
2. Use of Information.
The personal information you provide may be used by us for the following purposes:
a. For display within the members section of this website so that other members may directly contact you or include you in any databases for direct use by us or the NZILA branches.
b. To verify your identity for use of the members section of this website.
c. To assist in providing better services to you by tailoring them to meet your needs.
d. To provide you with information about us or other websites or goods and services which we consider may be of interest to you.
e. To carry out marketing and promotional activity of events run by us or other members of which we consider may be of interest to you.
f. To keep the website relevant and of interest to users.
g. For analysis in aggregate form (without any personal identifiable characteristics) to show us overall trends in interests and responses.
h. For any other purpose which is stated to you at the time of collection or that you otherwise directly authorise.
We may also use information provided by you about your company or consultancy for display within the public section of this website so that any visitors to the website may directly contact you.
We will not, without your direct agreement, use information we hold about you to directly track or monitor your individual usage of this website, any click throughs and open-rates of emails sent to you.
We use Google Analytics to collect analytical information, such as the number of visitors to our website per day and the number of pages visited. This non-personal information is aggregated by Google Analytics and enables us to measure activity within our website. For further information, please refer to the Google Analytics website.

3. Information Sharing and Disclosure.
In relation to personal information, we:
a. Will not disclose personal information we collect from you other than as set out in this Privacy Policy or as otherwise directly agreed with you.
b. May disclose information about you, including personal information, to our contractors or agencies (such as our web-hosting agency, email client, or conference organising agency) to enable them to provide services or communications that are consistent with this Privacy Policy.
c. Reserve the right to disclose your personal information when we believe it is appropriate to comply with the law, faciliate court proceedings or to protect our rights.
4. Advertising and Third Parties
We will not knowingly pass on any personal information about you to any third party suppliers. However, as some of your information is accessible by the public through the company database, we have no control over the use of this information by others outside of this organisation. We also have no control over the content or privacy policy practices of any websites that we link to from this website.
5. Data Storage and Security
Any personal information that you provide to us will be collected and held by the NZILA. We will take all reasonable technical and organisational precautions (including complying with generally accepted industry standards) to prevent the loss, misuse or unauthorised alteration of your personal information, and we will ensure that any third party suppliers used to handle or store your information will do the same. However no method is completely secure, and while we take all reasonable measures we cannot ensure or warrant the security of any information we collect from you.
6. Data Access and Correction
Under the Privacy Act 1993 you have rights of access to and correction of personal information that we hold. This can be done through the members section of the website or by contacting our COO.
7. Electronic Messages
If you provide us with electronic contact details, you agree that we may send you electronic messages (ie emails) for any of the purposes set out in this privacy policy.
8. Opting In or Opting Out
We will give you the option to opt out and not receive certain services (such as sending you e-newsletters).