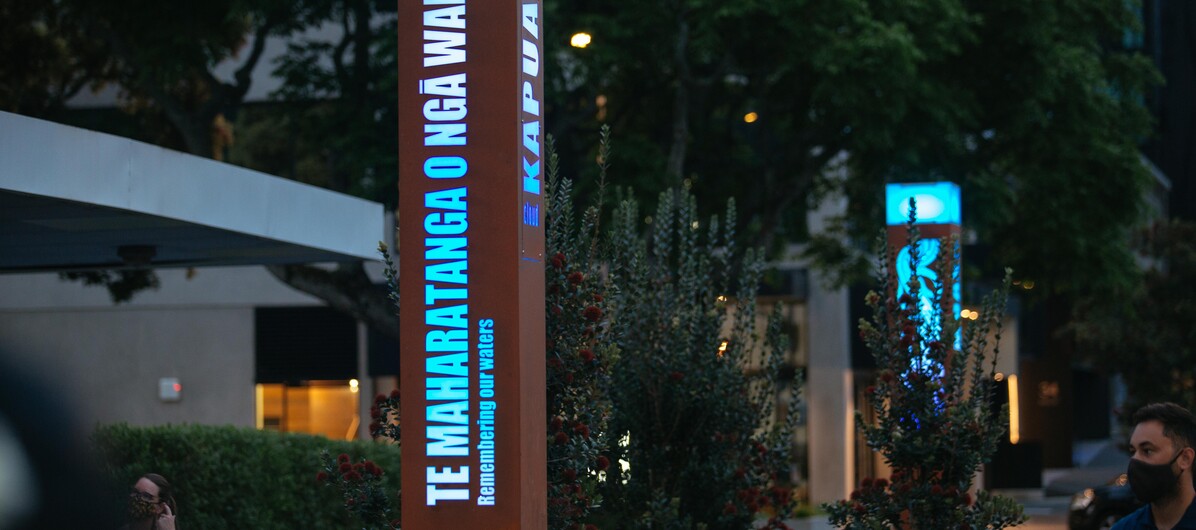 Contact Us
Telephone enquiries:
0800 843 694

Email enquires:
Administration/Membership admin@nzila.co.nz
Accounts accounts@nzila.co.nz
Events events@nzila.co.nz
Media media@nzila.co.nz
Postal:
PO Box 10-022
The Terrace
Wellington, 6140

Social Media:
Instagram nzila_national
Linkedin New Zealand Institute of Landscape Architects Tuia Pito Ora
Twitter @nzila_info
Landscape Architecture Aotearoa:
Landscape Architecture Aotearoa is published by the New Zealand Institute of Landscape Architects Tuia Pito Ora (NZILA).
Website www.landscapearchitecture.nz
Instagram laaotearoa
Twitter @LAaotearoa
PRIVACY POLICY
New Zealand Institute of Landscape Architects Tuia Pito Ora Incorporated has adopted this policy to ensure that we handle personal information in accordance with the Privacy Act 2020 (the Act). In this policy, "we", "us" and "our" is referring to the New Zealand Institute of Landscape Architects Tuia Pito Ora Incorporated.
We recognise that you have the right to control your personal information and you have our assurance that we will take all reasonable steps to ensure that the personal information we collect is protected from misuse or unauthorised disclosure.
This policy sets out how we will collect, use, store, disclose and protect your personal information.
This policy does not limit or exclude any of your rights under the Act. If you wish to seek further information on the Act, see www.privacy.org.nz
What is Personal Information?
Personal information is any information about you as an individual.
Collection of Personal Information
We may collect the following personal information:
Your personal details which you provide to us when joining NZILA including (but not limited to):
- Your name, address, contact number(s) and email address (and any updates to the same)
- Your membership application form and any supporting documents.
- Your place of employment
We also collect and hold the following information (this is not an exhaustive list):
- Click tracking in relation to your use of our website or emails sent by us; to you and vice versa;
- Log file and cookies information;
- Aggregated information generated by our systems which tracks traffic to our website;
- Photos taken at Events;
- Project photos supplied for use.
If you provide us with electronic contact details, you agree that we may send you electronic emails for the purposes set out in this policy. There will be the option to opt out and not receive certain services.

How do we store the information?
Your personal information is collected and held on a dedicated membership file on our cloud computer network and/or in a locked filing cabinet with access only available to NZILA staff and administrators. The NZILA website is backed up via our local NZ host and AWS.
Third party hosts such as Mailchimp, wufoo, flickr and survey monkey are used during the course of day to day business.
How long do we hold information for?
All personal information collected will be retained only for as long we need it to perform our contractual obligations, to meet our legitimate interests, to manage your membership or to comply with our legal obligations.
Why do we collect this information?
The information ensures that we can:
- verify your identity for use of the members section of the website;
- assist us in providing better services to our membership by tailoring our services, marketing and events to meet the needs of our members;
- to ensure our website is relevant and includes items of interest to the membership;
- to monitor and provide analysis of website trends; or
- for any other purpose which is stated to you at the time of collection.
We will not, without your direct agreement, use the information we hold about you to directly track or monitor your individual usage of our website, any click through and open-rates of emails sent to you.
We us Google Analytics to collect analytical information, such as the number of visitors to our website per day and the number of pages visited. This non-personal information is aggregated by Google Analytics and enables us to measure activity within our website. For further information please refer to Google Analytics website.
Who has access to the Personal Information?
The administration staff have access to your personal information. We may also use information that you provide us about your company or consultancy for display within the public section and membership section of our website (unless you instruct us otherwise). This is to enable visitors or other members to contact you directly or to include you in any databases for use by us or NZILA branches.
Where information is required to be disclosed to our contractors or agencies (such as our web-hosting agency), to enable them to provide services or communications, we will take all reasonable steps to ensure the use of the information is consistent with this Policy.
It may also be necessary for your personal information to be shown to our professional advisors from time to time to ensure that we meet our legal obligations as an organisation.
We will take all reasonable steps to ensure that the information is protected against loss, access, use, modification, disclosure or any other misuse.
Access to Personal Information
Where personal information is held by us and it is easily retrieved, you shall be entitled to:
- seek confirmation from us that we do in fact hold personal information; and
- have access to that information.

If you believe that the personal information is not correct, you may request in writing that we correct the information.
If you would like to access any information, or request that it is corrected, please contact our Privacy Officer either through our website of directly. Their details are set out at the bottom of this policy.
Refusal of Access to Personal Information
We may refuse you access to personal information if (among other things):
- disclosing the information would disclose information about another individual;
- the request is frivolous or vexatious or the information requested is trivial;
- the information is not readily retrievable;
- the information does not exist or cannot be found.
We will inform you of our decision within 20 days of you making the request.
Privacy Officers
If you are concerned about any possible interference with your privacy, or would like to request access to personal information, please contact our Privacy Officer - NZILA Honorary Secretary.
If you are unable to contact the Privacy Officer, or are concerned about the way in which the Privacy Officer has dealt with your request, please contact NZILA Honorary Secretary.
Protection of information where a request for access is made
In the event that a request is made to access any personal information that we hold about you, efforts will be made to copy or preserve the information until the request has been dealt with and, in particular, we will endeavour to retain information for at least three (3) months after we respond to your request to allow anyone who has requested disclosure to review our decision with the Privacy Commissioner.
Disclosure of a breach
If you become aware of any breach of the Act and/or this policy, you are required to notify the Privacy Officer or your manager immediately. Reporting of serious breaches is now mandatory and it is an offence not to report them. We will determine whether further reporting is required.
Breach of policy
Any breach of this policy that places, or is likely to place, us in breach of our legal obligations under the Act may be regarded as serious misconduct.
Changes to this Privacy Policy
We may occasionally update this policy. We will use our best endeavours to notify you of any changes.