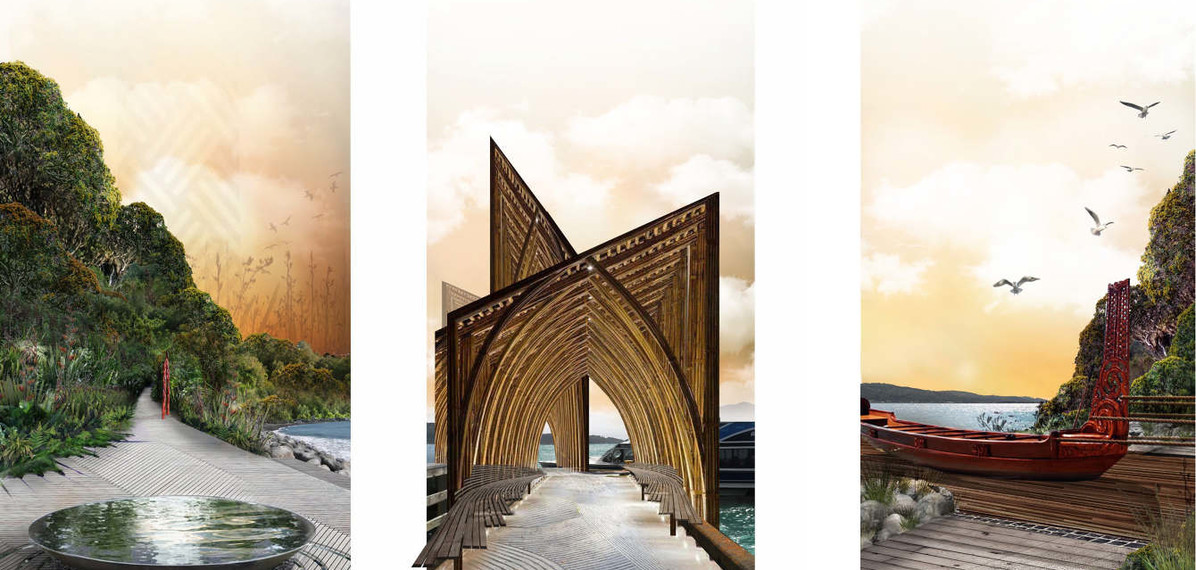 Showcase
Image Gallery
The Isle of Iwi: The Matiu Island Development Project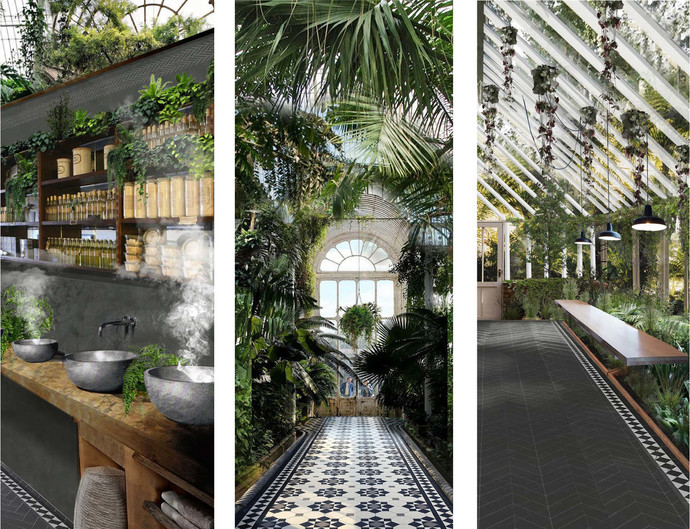 I am nominating my thesis project, The Isle of Iwi: The Matiu Island Development Project, as I believe the development project pushes the boundaries of functional public space within New Zealand by exploring how ecologically rich areas and conservation zones can harmoniously incorporate recreational and cultural space, to act as a base for mana whenua and engage, educate and inspire New Zealanders and the rest of the world. The success of the landscape design concepts and outcomes in the project comes from their ability to be applied, not just to islands, but to any public piece of land that is owned by Māori and managed by DOC, a typology of space that is becoming increasingly common within the New Zealand context.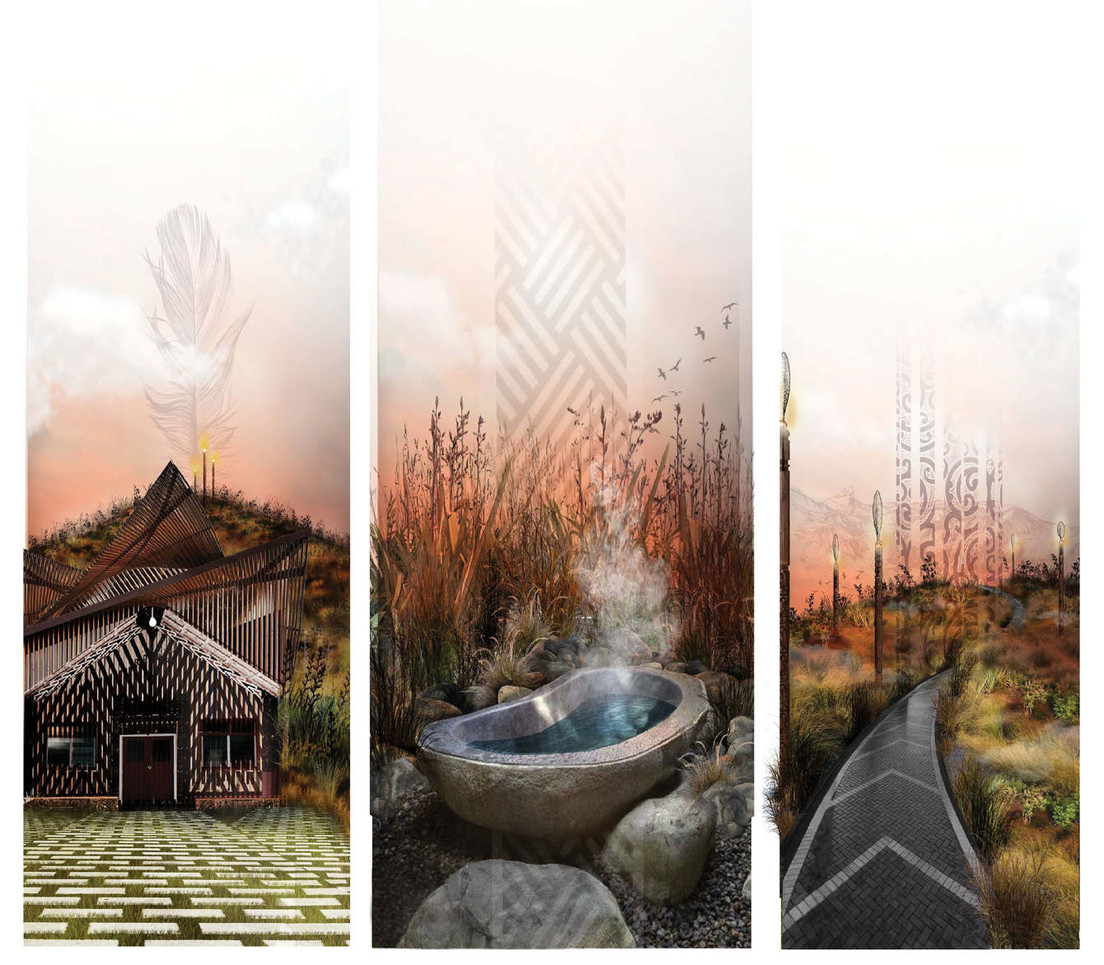 Judges Citation:
This impressive winning entry presents a confident and compelling design and development plan for Matiu Island in Wellington Harbour. The work is beautifully presented and exhibits a clarity of thinking that sensitively weaves together a number of complex threads into a cohesive narrative that seeks to restore the cultural identity of this significant landmark.
The project successfully demonstrates a design solution in which Māori values, customs, and traditions, significant to mana whenua of the Island, are integrated alongside existing European landmarks. These threads are then analysed and used to shape important environmental and social objectives through design outcomes which celebrate the Island's unique sense of place. By cleverly combining recreation and ecology with meaningful and appropriate cultural narratives, the proposal presents a strong vision for the Island that is innovative, entirely appropriate, and deliverable.
A clear standout in a field of very high-quality submissions, the jury commend Claudia for an outstanding and highly professional piece of design work in response to a well-considered analysis for such an important motu.
Client: Taranaki Whānui
Company: Claudia Boyo, Victoria University of Wellington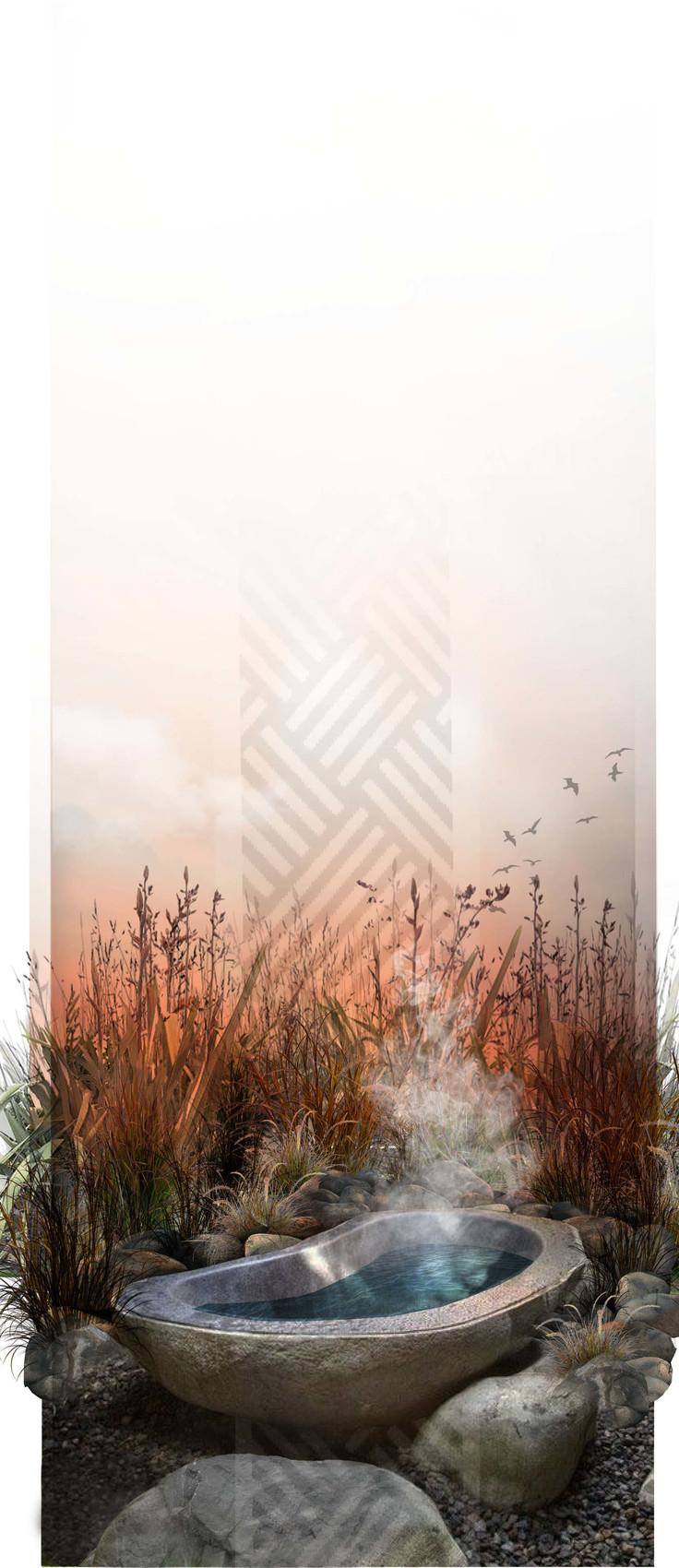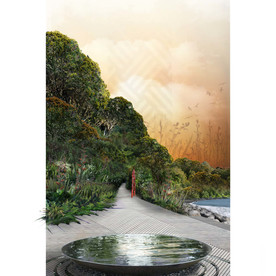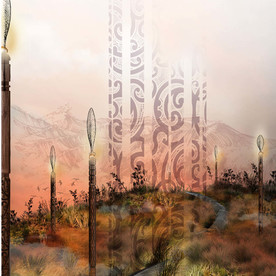 All images