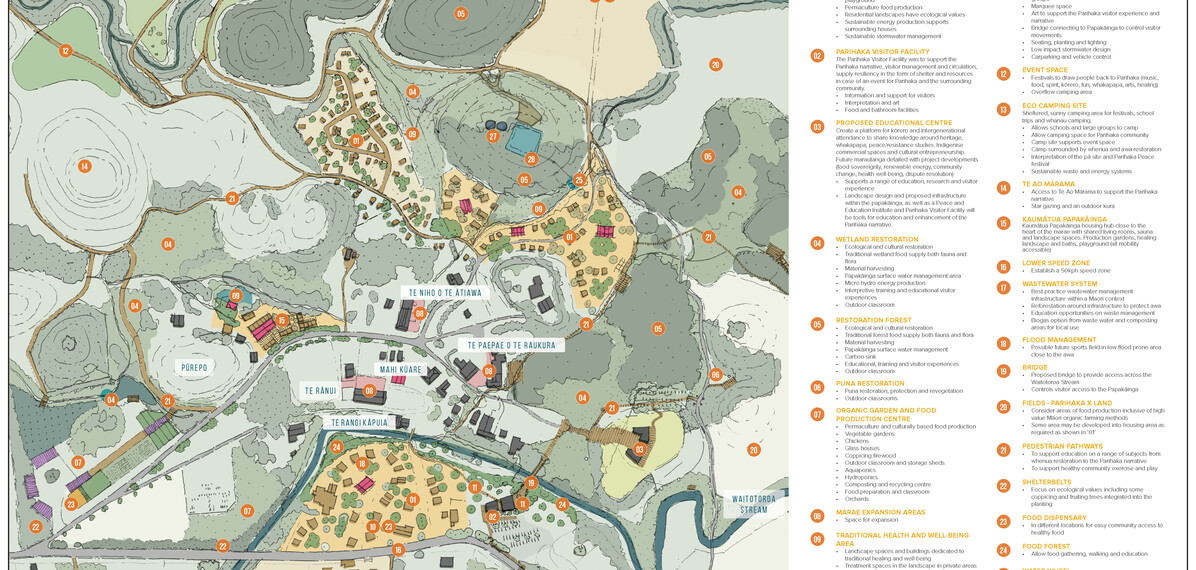 Showcase
Image Gallery
Te Mahere Aranga Tuatoru: A 30 Year Overall Plan for Parihaka
Back to the
Showcase
NZILA Award of Excellence Master Planning and Urban Design Strategy — 2022
NZILA Te Karanga O Te Tui Special Recognition — 2022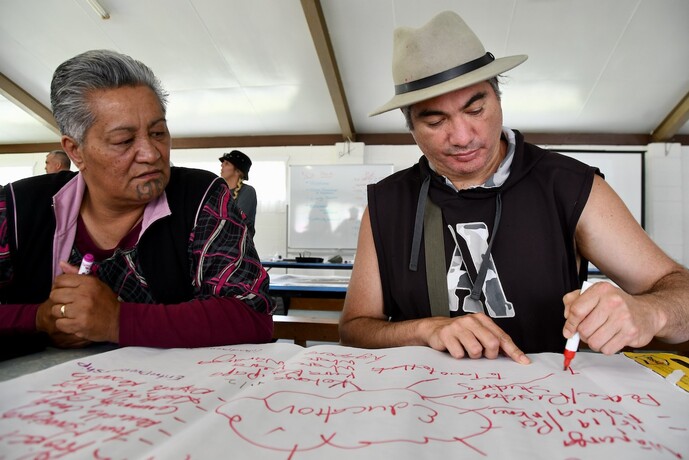 Parihaka is a small village at the foot of Mount Taranaki. This peaceful and unassuming community is internationally significant for the creation of the passive resistance movement that influenced great leaders like Mahatma Gandhi and Martin Luther King. Gifts from the Gandhi family to Parihaka in recognition of the significant contribution this community has made to the international peaceful resistant movement can still be seen in their wharenui today.
However, this incredible community and their kaupapa of peace is not widely known to most New Zealanders. Omitted from New Zealand education, the story of Parihaka was generally missing from New Zealand history books up until 1975.
In November 1881, Parihaka was invaded without provocation and the village ransacked, their leadership and most of its male population arrested without charge and incarcerated to undermine its kaupapa of peaceful resistance.
140 years on the Parihaka community has had an apology from the Government for its actions in 1881 in the form of a Deed of Reconciliation and has been working on rebuilding their autonomy, resilience and self-sufficiency. In 2019, the community started working with Craig Pocock to develop a community engagement process that led to the development of its 30-year community plan. The Parihaka principles, narrative and the legacy of Tohu Kākahi and Te Whiti-o-Rongomai have created the framework for community healing and reconciliation with the past. This journey and future vision is captured in Te Mahere Aranga Tuatoru, A 30 Year Spatial Plan for Parihaka.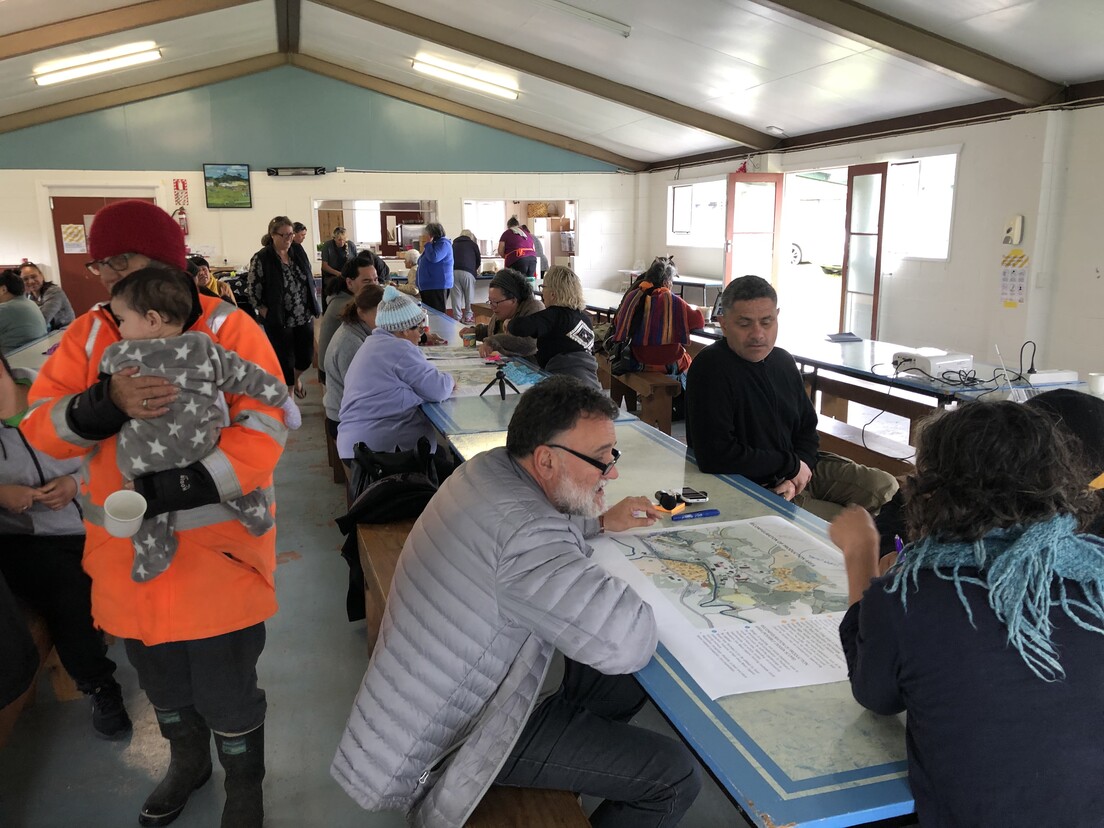 Judges' Citation:
The very essence of Parihaka resonates strongly with Te Mahere Aranga Tuatoru: A 30 Year Overall Plan for Parihaka. The ethos of a co-developed engagement process is at the core of the Parihaka Papakainga Trust (PPT) plan which provides a spirited and meaningful vision. There is a strong feeling of the project landscape architect's commitment to place, to becoming immersed within the Parikhaka community and to becoming a trusted advisor. This strong level of engagement ensures an ability to achieve the best possible outcome alongside an engaged client.

Having grown from a more modest project, Te Mahere Aranga Tuatoru: A 30 Year Overall Plan for Parihaka aspires to a longer timeframe and the need to care for this community and its landscape. There is now a horizon and a vision that considers this special landscape with the mokopuna of the future in mind.
Client:
Parihaka Papakainga Trust (PPT)
Company:
Parihaka Papakainga Trust (PPT)
Internal collaborators:
Craig Pocock, Shayne Noronha
External collaborators:
NPDC, STDC, Parihaka Community, Parihaka Papakainga Trust, Jasmax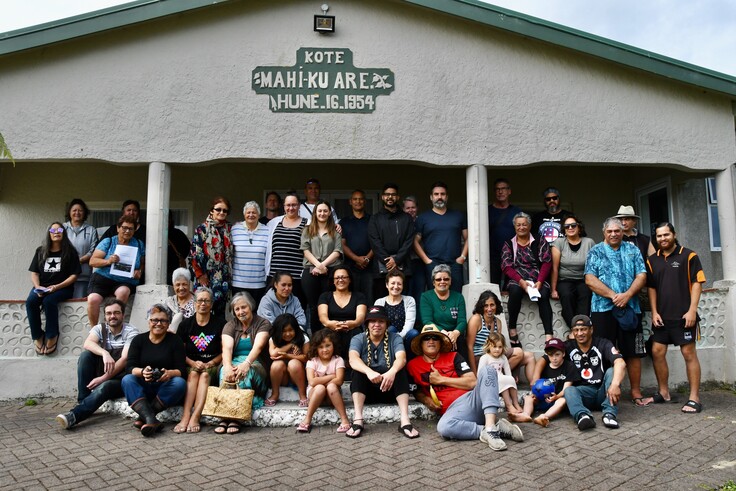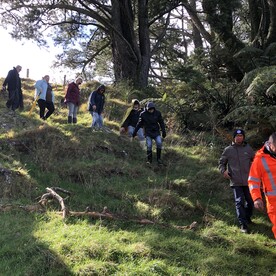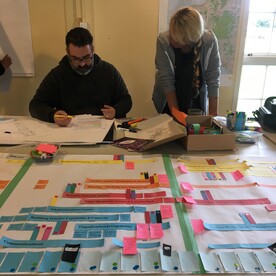 All images