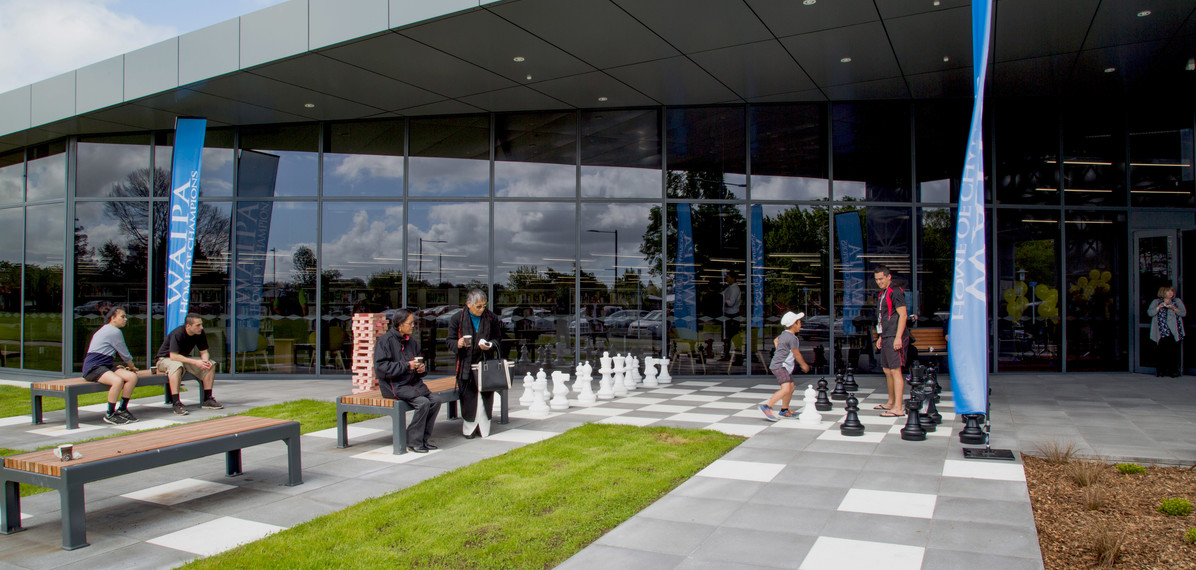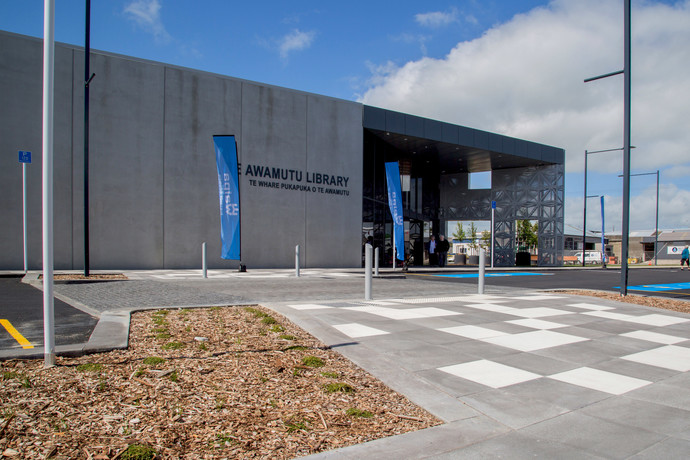 Te Awamutu, a growing town in the Waikato added a new typology of streetscapes to its 'urban' palette. Selwyn Lane, positioned alongside the newly built Te Awamutu Library was developed to provide a conceptual shift away from a typical vehicular dominant street and promote pedestrian connectivity, usability and safety.

A collaborative project between Beca and Waipa District Council, this strategic improvement is the vibrant joining feature between the laneway, the existing events centre, library complex and open green space of Selwyn Park.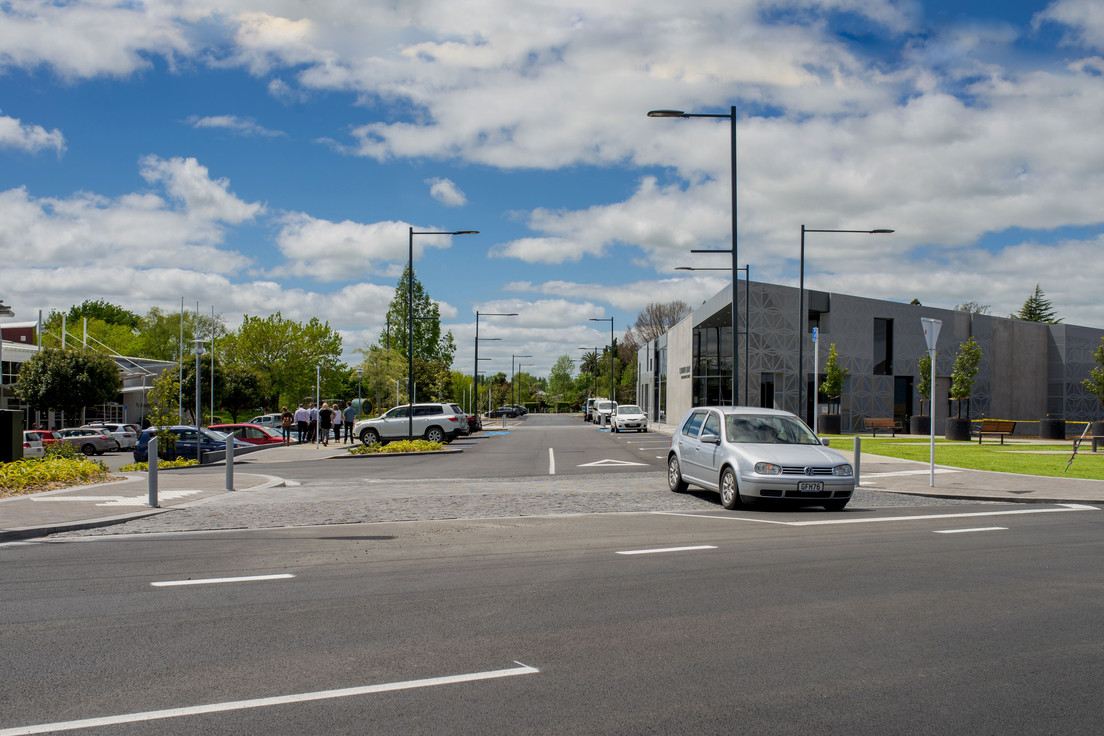 Throughout the concept design phase of Selwyn Lane, we reflected on its contextual surrounds. Highlighting it's connection with the Mangapiko Stream, which sits at the terminus of the street. The stream is described as the heart of Te Awamutu, running right through the centre of town, and appropriately forms the meaning of Te Awamutu 'rivers end'. Exemplifying this as a central theme of the streetscape felt integral to the kaupapa.
The streetscape utilises white terrazo pavers symbolic of the streams movements, by changing the pattern and frequency it carefully depicts the movement from one building to another along the streetscape. The cinnamon colour pebble in the concrete and banding of grey rough pavers represents the Mangapiko stream geology, encapsulating the sediment, flow and feel of the stream.
Functionally the streetscape has unified vehicle and pedestrian use, it employs wide 3-4m wide pedestrian paths, oversized 300mm kerbs and raised basalt sett pedestrian crossing points. These sleek aesthetics form the extensions of buildings and green spaces. Specimen trees and lighting add rhythmic verticality to the street, which encompasses the view towards the Mangapiko Stream.
Being the first of its kind in Te Awamutu, the laneway sets a clear precedent going forward and pioneers the growth of a precinct design unifying Alexander Street with the recreation and community buildings surrounding Selwyn Lane.
Project : Selwyn Lane Streetscape
Client : Waipa District Council
Location Selwyn Lane, Te Awamutu, Waikato
Photos : George Woolford and Beca team