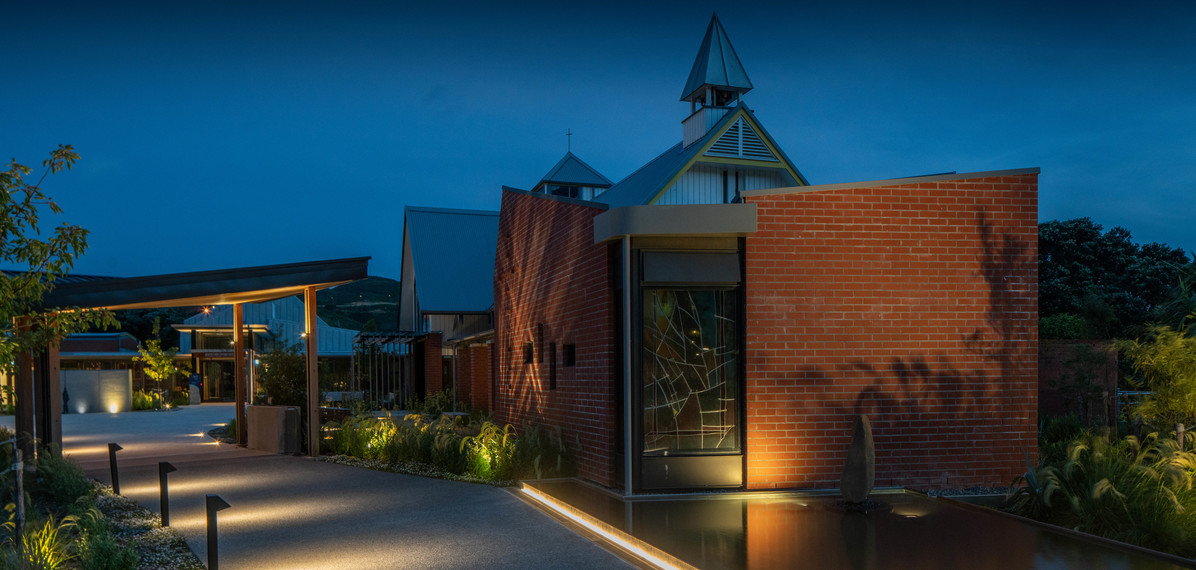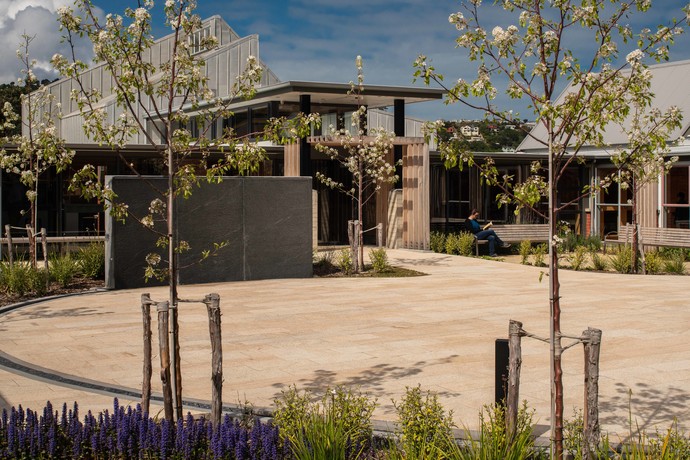 Our Lady's Home of Compassion in Island Bay is a place of pilgrimage and spiritual nourishment for all-comers. While it is Catholic in inspiration, it is open to all religions and spiritual seekers and indeed to people of all creeds.
As a place of pilgrimage the visitor experience has been greatly enhanced. The retreat centre attracts people from all over the world and the new landscaped courtyard presents the centre as welcoming and attractive.
The upgraded visitor centre and café attract large numbers of visitors and school groups who experience the values of compassion expressed in the courtyard.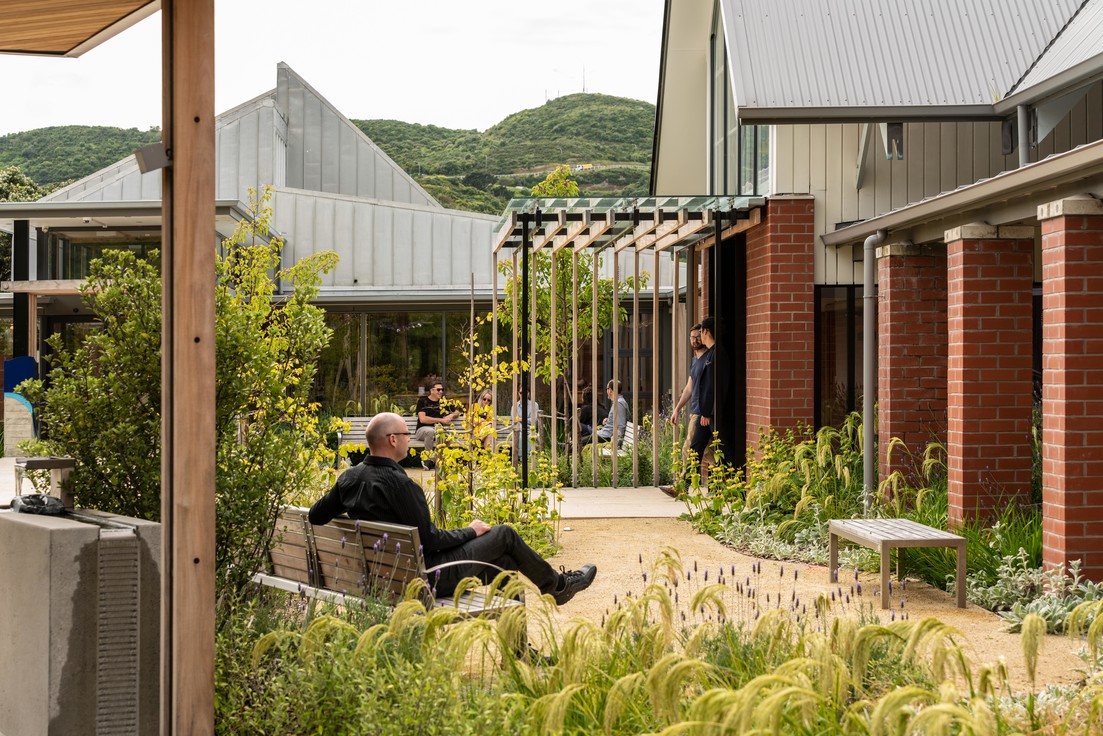 Judges Citation:
The design and transformation of the Sisters of Compassion site impressed the judges on many levels. The design responded to a site character that maintains a domestic in scale yet is required to comfortably accommodate a variety of users, from individuals to large formal groups, providing spaces appropriate to the site and tranquillity where required. The sequence of arrival has been well crafted, providing a natural flow to the heart of the site. The detailing is meticulous; from the use of text in hard landscape, the containment and flow of water, the selection and placement of lighting, to the planting, every detail has been considered.
Special attention has been paid to the underlying historic context, weaving that subtly into the site. It is apparent that the design team respected and responded to the client brief on all levels.
The judges did note that this is still a young garden and the creative planting framework will only improve over time.
Client: Sisters of Compassion
Company: Studio Pacific Architecture
Internal collaborators
Matthew Bangs, Diana Braaksma, Stuart Dun, Simon Faulknor, Jon Fraser, Stephen McDougall, Peter Mitchell, Frances Moughan, Dani Stevens
External collaborators
Tennent Brown Architects, Spencer Holmes, Ecubed, Ian Coombes
Key contractors
Main Contractor: LT McGuinness
Planting: Downers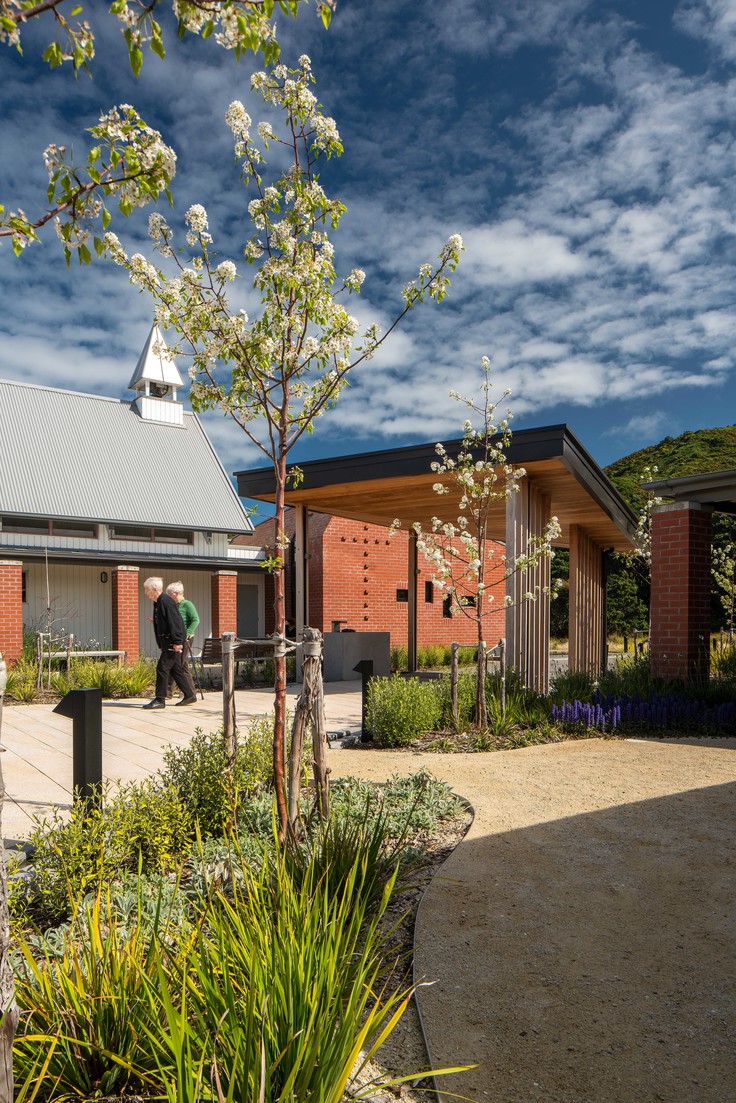 All images