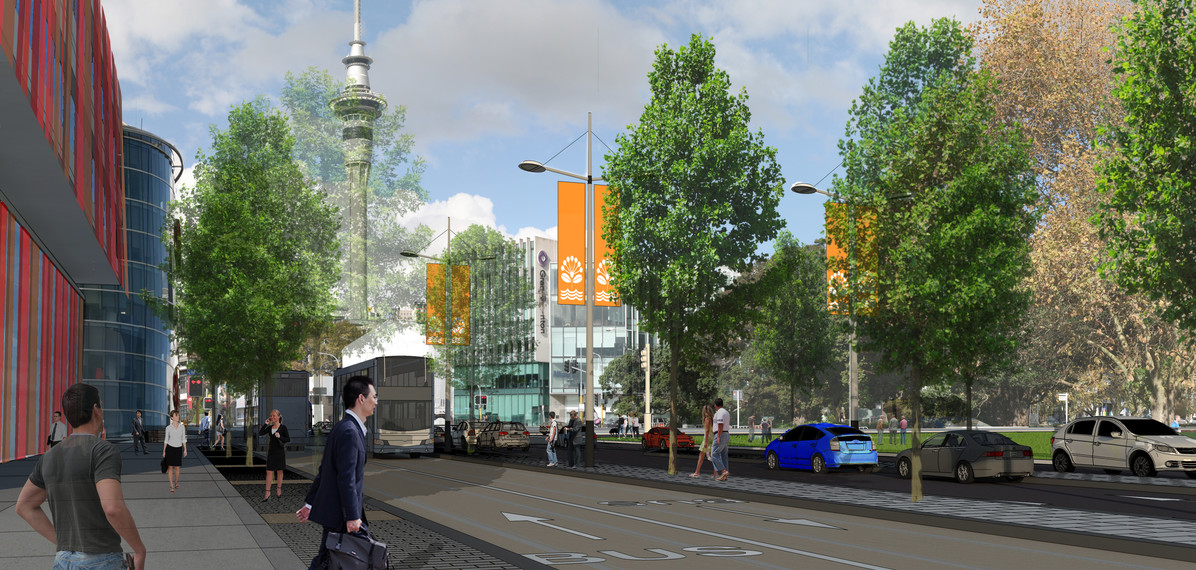 Back to the
Showcase
Landscape Planning and Environmental Studies Award — 2015
NZILA Charlie Challenger Award — 2015

The City East West Transport Study does more than just set a path for the future development of Auckland's CBD East West movement network, it firmly sets the path for the role of landscape architecture in urban transportation planning.
Charlie Challenger Award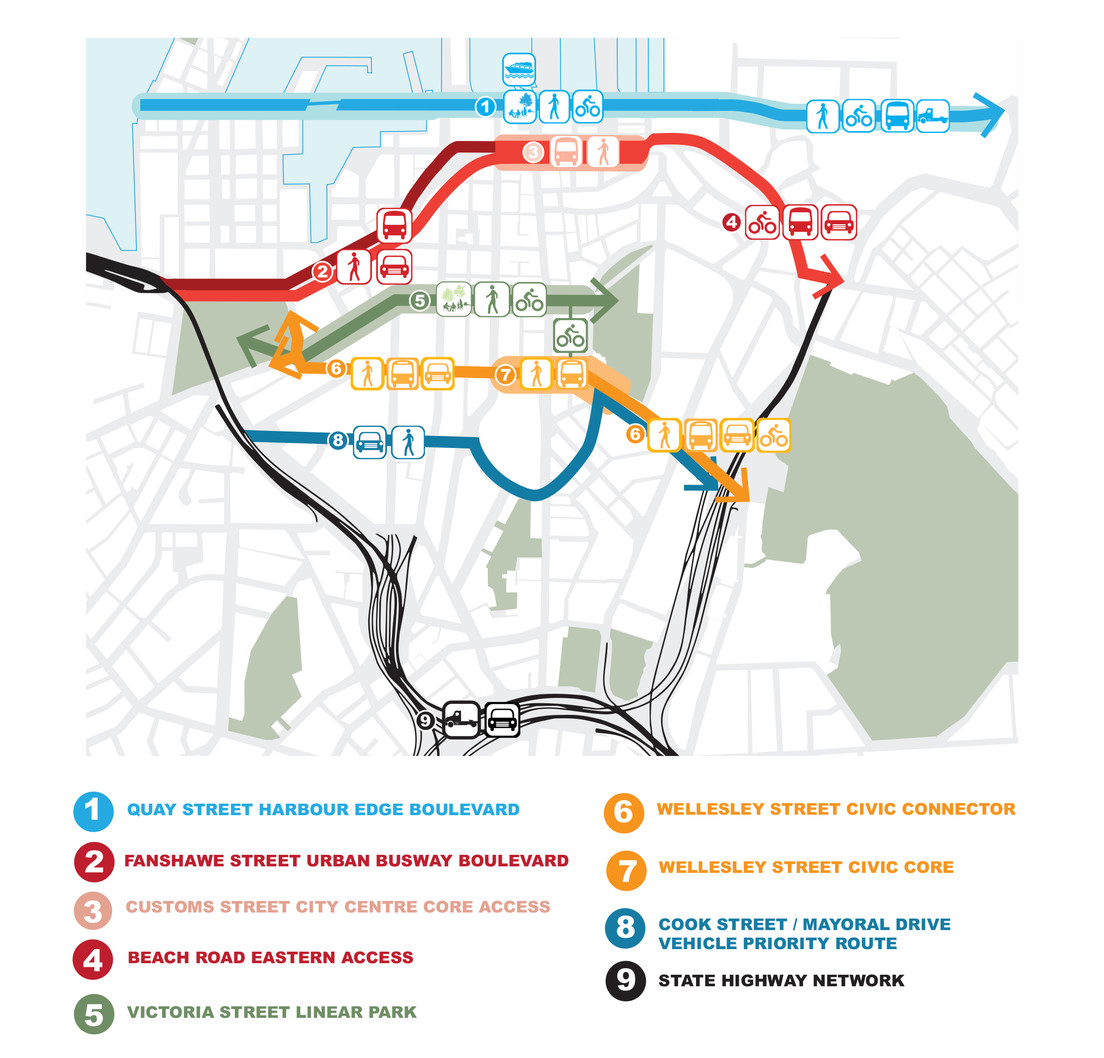 The City East West Transport Study does more than just set a path for the future development of Auckland's CBD East West movement network, it firmly sets the path for the role of landscape architecture in urban transportation planning. This collaborative study between the Boffa Miskell and Aurecon team demonstrates the strength of collaboration between transportation planning and that of landscape architecture. The end result is a balanced transport infrastructure plan that enhances not only the multi-modal transportation network but the urban context and public realm. The document's planning outcomes are underpinned with strong technical knowledge and rigorous analysis that is graphically represented within the document.
The planning process included a collaborative consultation with a large number of stakeholders and interest groups who had diverse views. This process not only managed navigated consultation but produced clear and compelling communication document and visualisations that give a clear understanding of what the likely outcomes should be based on the proposed transport changes. These graphics and visualisations make the consultation process assessable for a large portion of the public and the final document user friendly.
The strength of the process, planning outcomes and final document is in its holistic and robust understanding of public realm, urban context and transportation network that will set the course of urban development within the Auckland CBD for the next decade.
The judges felt that "This project forges new roles for landscape architecture in informing and guiding key direction setting for transportation infrastructure" and that "The spatial planning and visualizations have been extremely effective in communicating how the recommendations will be translated on the ground"
Name of Entry: Auckland Transport: City East West Transport Study
Name of Entrant: Stuart Houghton (Boffa Miskell)
Name of Client: Auckland Transport

All images