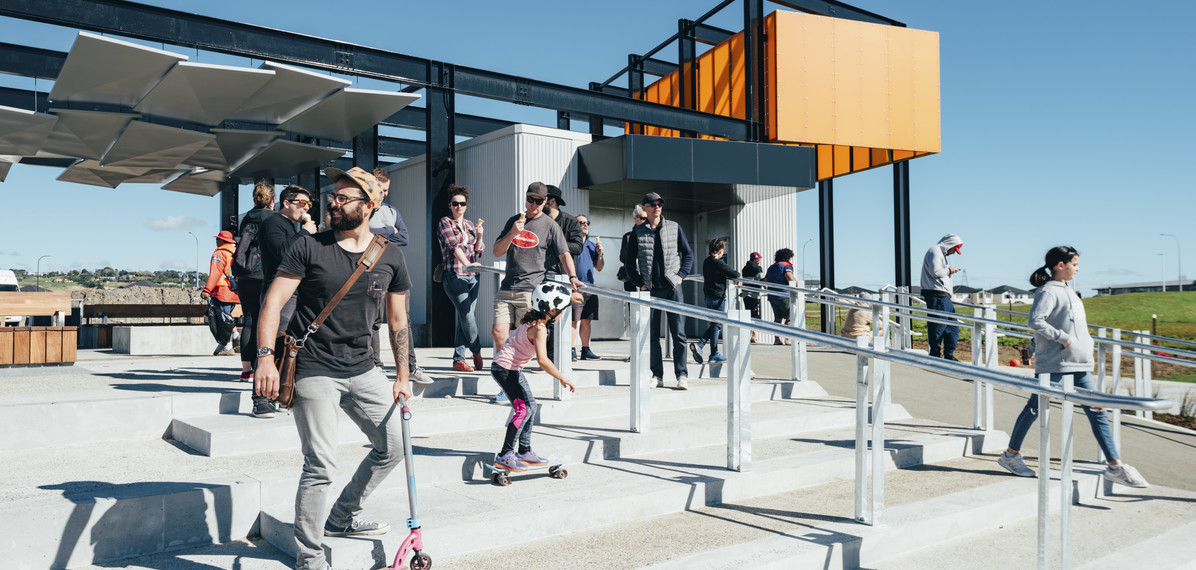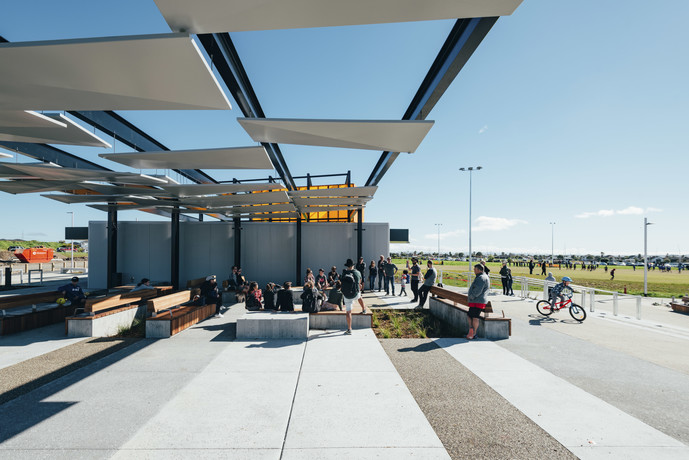 Barry Curtis Park Sports Pavilion & Plaza redefines the way recreational spaces are supported in New Zealand. Our approach to a functional brief for what was intended as a sports service building contrasts with the traditional approach of a closed off change room so commonly seen on the fringes of sports fields throughout New Zealand. What if the building was to leverage off the established landscape and local context of established neighbourhood connections to support an adjacent public space that not only services sporting outcomes but also the needs of the adjacent new and growing community?
A push away from the normal changing room toward a larger open public space has seen the project turned away from a utilitarian brief toward an outcome that adds value as a wider community asset and public space. Adaptable and robust enough to change with the community it services the space is a clear anchor and visual marker for the parks southern half, grounded to its place and its adjacent community. Local sport teams and sport field users are excited to have their own space to make the sport fields safe and viable as a quality sport facility, passionate clubs can now feel proud to welcome people to their place with a distinctive space for host visiting teams and players.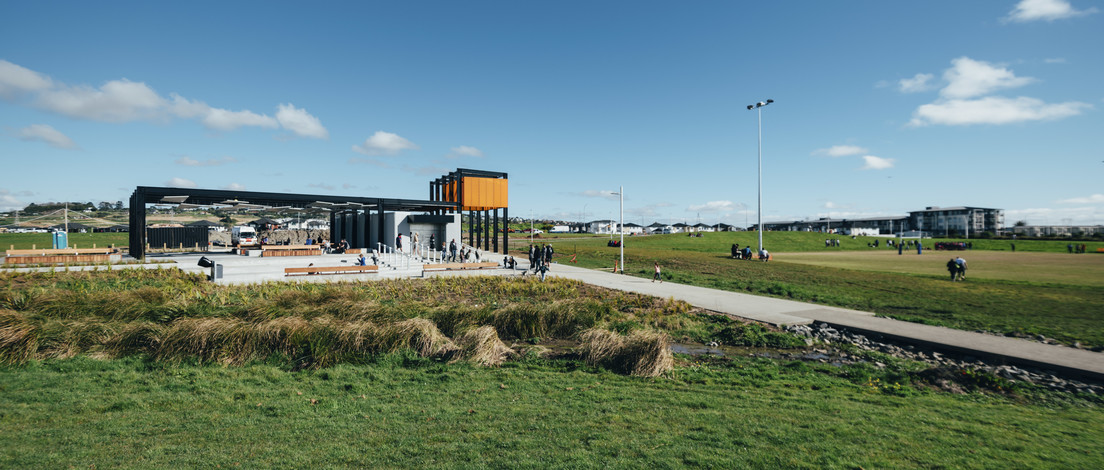 Judges Citation:
From the elevated clean structural lineal forms of the pavilion framework, to the plaza form and the soft base of planting on which that frame rests, the components of this project comfortably complement each other. The materiality is robust and simple, chosen and carefully laid out to withstand the rigours of multiple use yet still providing a variety of space and shelter options.
In the wider context, the pavilion and plaza serve as a visual marker, an elevated playful structure within the wider open play spaces of the park, providing a central community focus for meeting, rest and refuge. The collection of water and the manner in which the water is treated and stored gives credibility to the structure, anchoring it and connecting it to the land.
This design successfully brings together and celebrates a collaboration of elements, proudly displaying the best of landscape architecture.
Client: Auckland Council
Company: Isthmus
Internal collaborators
Travis Wooller Design Lead, Andrew Mirams Architecture lead, Travis McGee Implementation, Alex Foxon Design support
External collaborators
CLC Consulting - Civil and Structural Engineering
Key contractors
Cassidy Construction - Pavilion
John Fillmore Contracting - plaza and public space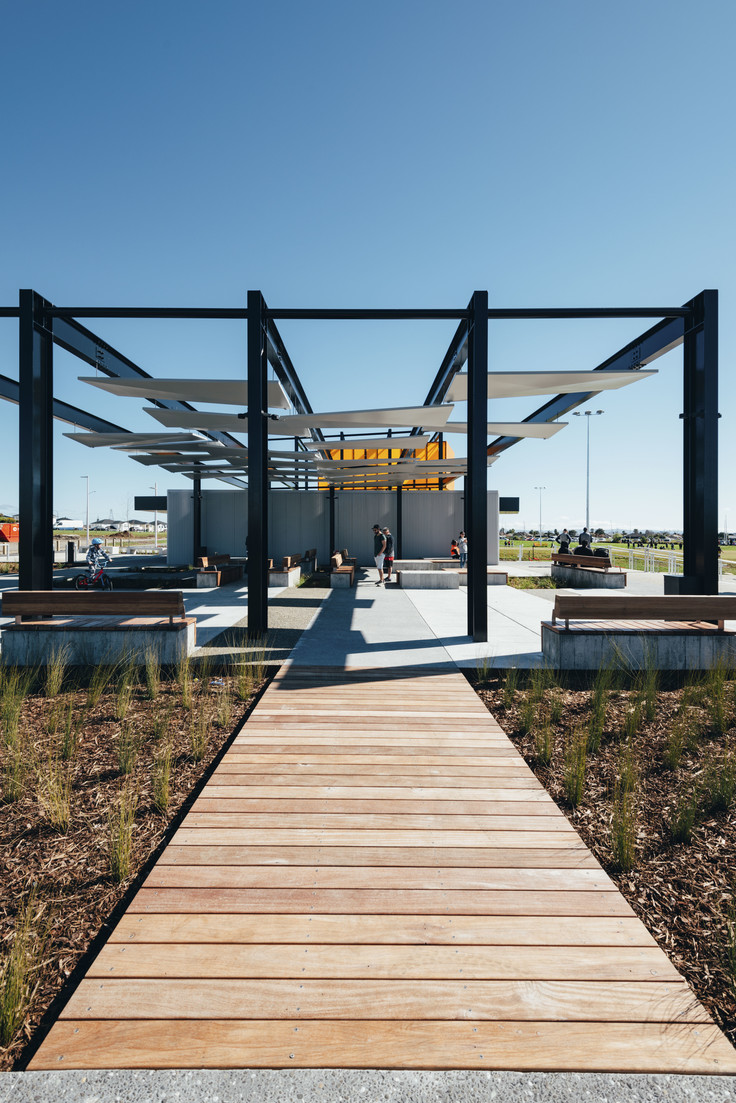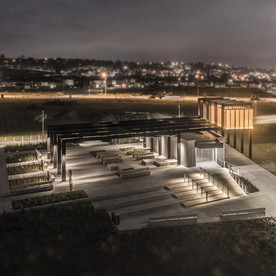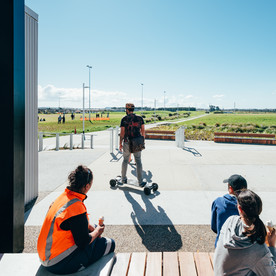 All images