Showcase
Image Gallery
Warrior Mountains' Playground – Te Papa Tākaro o Ngā Maunga Toa
Back to the
Showcase
NZILA Category Joint Winner Education and Play — 2022
NZILA Te Karanga O Te Tui Special Recognition — 2022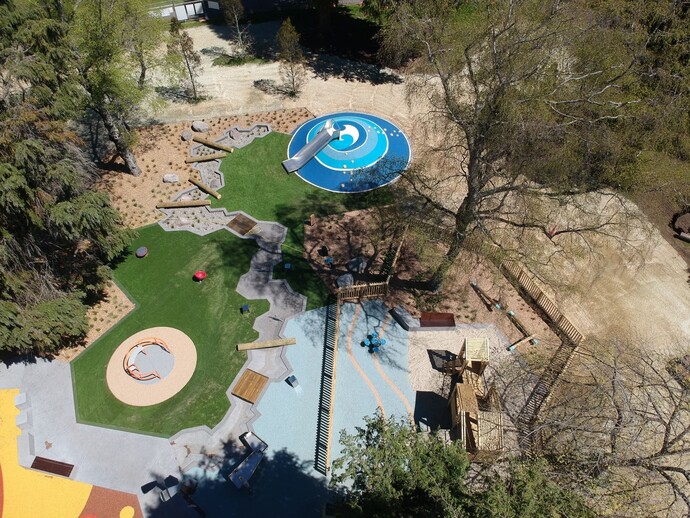 The Warrior Mountains' Playground successfully and respectfully weaves together a well-known iwi legend, with locally specific cultural design components and offers significant play value, comparable to destination playgrounds with far greater delivery budgets. The result offers a huge sense of pride for the local community and will become a key attractor for visitors to the region. The project brief was to develop a playground that is strongly tied to local themes and context at a true destination scale, providing a unique Taupō experience that tells a cultural and historical story of the district. Throughout the duration of the project, Ngāti Tūwharetoa were actively engaged as part of the collaborative design and delivery process. This engagement ensured a high level of cultural design expression and artistic excellence.
The project has also been successful in ensuring high levels of consultation and engagement, incorporating custom design play elements alongside off-the-shelf pieces, seeking innovative approaches to procurement and construction, achieving a wide range of sustainable outcomes, and offering play opportunities for children of all abilities.
The project has been extremely well received by the local community, our project partners, and fellow professionals alike. It offers a wonderful play experience and a level of cultural learning and understanding, not just for the children but across all generations who visit the space. We strongly believe that the total project approach and outcomes encompasses the key values sought from the NZILA awards process and offers a high level of representation for the industry.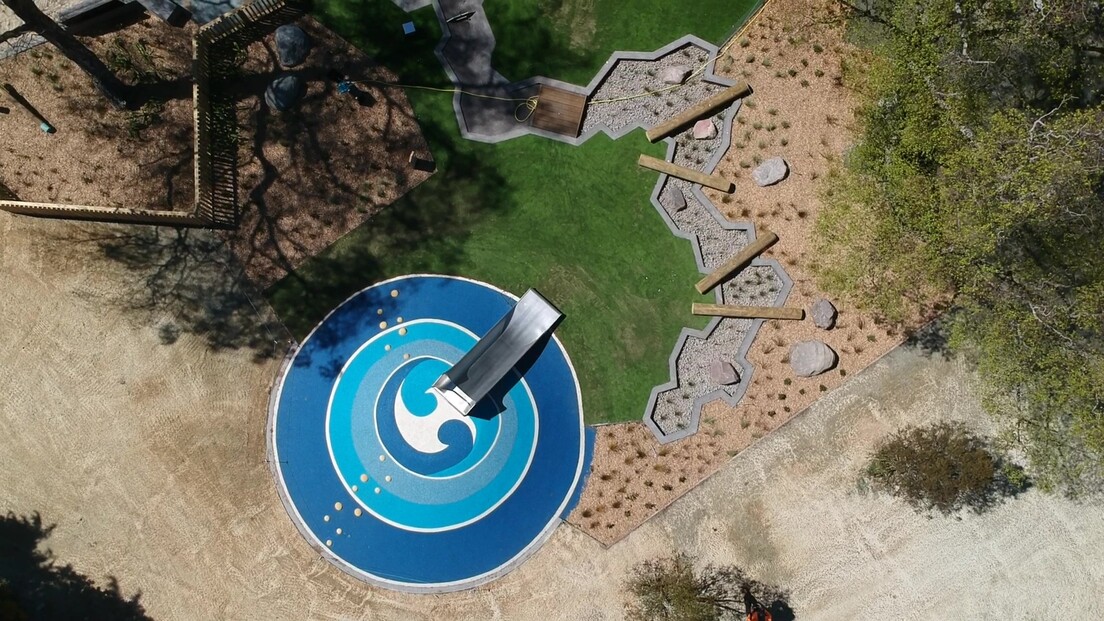 Judges Citation:
Warriors Mountains' Playground, Te Papa Tākaro o Ngā Maunga Toa is an outstanding example of bringing together pūrākau and play to engage tamariki with the stories of place. The project demonstrates successful co-design between Ngāti Tūwharetoa and Kingi Pitiroi who provided the toi Māori elements, cultural advice and who have generously shared their narratives to strengthen connection and understanding of this unique landscape. This playground creates a knowledge map and a spatial expression of the narrative which could be used for teaching, as well as 'accidental' learning. The design and play features of the project give a powerful sense of orientation to the wider landscape and maunga. Playground features are cleverly integrated within established trees and parkland. Warrior Mountains' Playground – Te Papa Tākaro o Ngā Maunga Toa demonstrates how the landscape can be a place for learning about geography and cultural narrative in a very engaging way.
Client:
Taupō District Council
Company:
Bespoke Landscape Architects
Internal collaborators:
Lee Brazier, Leigh Wilson, Luoyun Lee and Zarah Sahib
External collaborators:
With cultural design by Kingi Pitiroi, Ngāti Tūwharetoa
Key contractors:
Fluhler Construction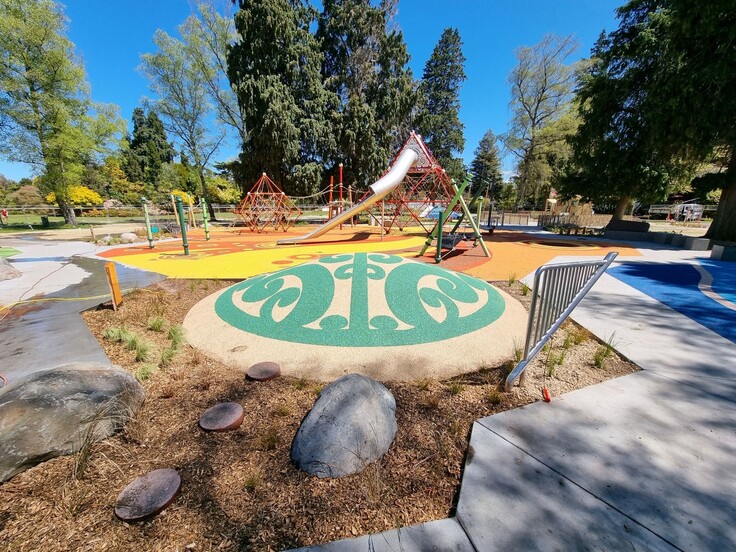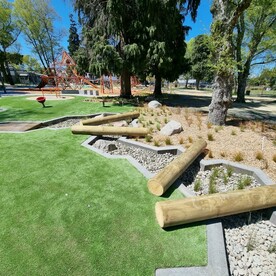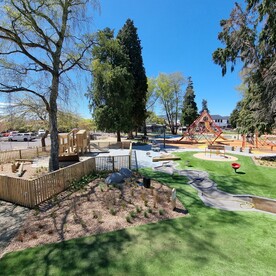 All images