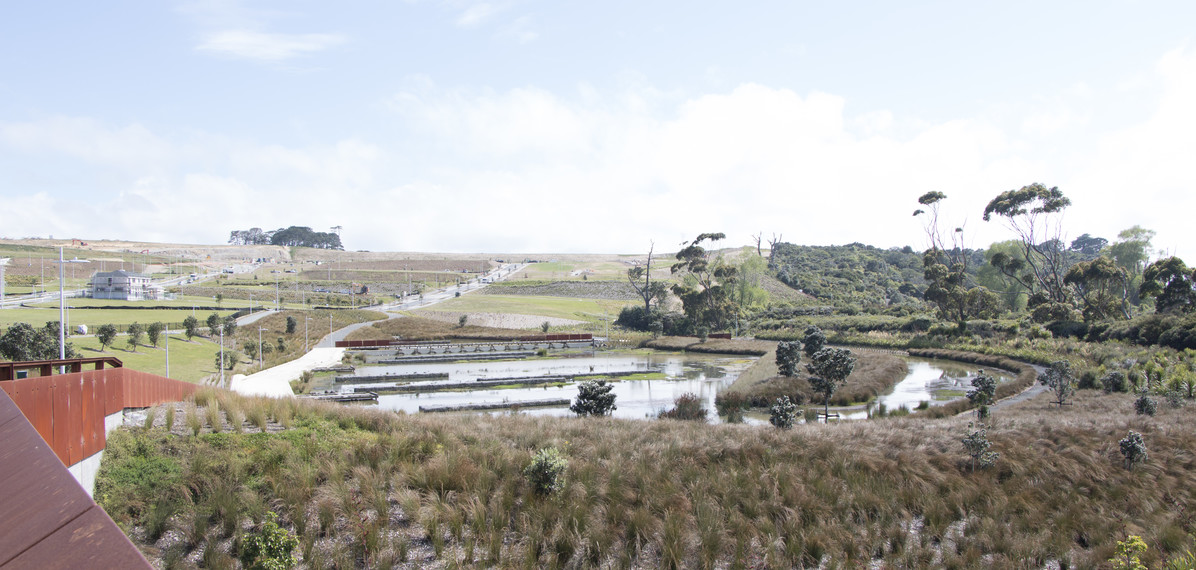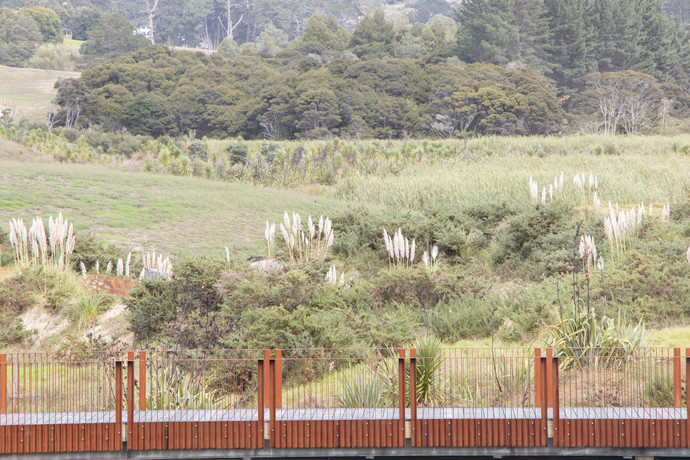 LandLAB were commissioned by Todd Properties Limited in 2014 to design a series of wetlands, associated open spaces and a series of bridges within the Vaughan's Stream corridor in Long Bay, Tamaki Makarau – Auckland. LandLAB provided the landscape design leadership alongside a multi-disciplinary consultant team. Long Bay encompasses 162 ha and includes a village centre, 2500 houses and 28 ha of parks and areas given over to heritage protection.
The scope includes the design of 3 wetland areas forming part of an integrated low impact design network and storm water treatment system for the wider development, a road bridge on the sites main north-south spine connecting the two sides of the stream and a series of secondary pedestrian bridges providing pedestrian connectivity between the stream corridor, neighbourhood and adjacent Long Bay Regional Park. The Vaughan's Stream Reserve is a new 20ha infrastructural park that will provide Long Bays' signature landscape experience.
The design strategy stitches together the ecological restoration of an existing stream corridor with new storm water and social infrastructure programs into a contemporary coastal parkland network. The organisational strategy introduces a family of design elements - boardwalks, bridges and pavilions - which facilitate circulation, navigation and occupation.
Judges Citation:
This project clearly demonstrates what good design can do to elevate pragmatic and often utilitarian infrastructure requirements. Employing a restrained and simple palette the design team have executed a bold and visually striking design response to a stormwater wetland and series of structural landscape elements and bridges.
With careful attention to detail and an honesty of approach the built elements display a clarity of thinking and strong design aesthetic. By artfully juxtaposing clearly man-made elements of stormwater function alongside the more natural systems and ecological aspects of the stream environment and surrounding planting, the strengths and beauty of both are displayed. As the development around this area intensifies it is anticipated that the distinctive corten bridges and clean lines will contribute greatly to the identity of the new Long Bay town centre.
A creative and well executed scheme that blends a range of functional, environmental, and ecological objectives which, with continued attention paid to community use of the area, will achieve a high-quality recreation and amenity asset.
Client: Long Bay Communities (Todd Properties Ltd)
Company: LandLAB
External collaborators
Woods + Novare
Key contractors
HEB (Hard Landscape + Structures)
Plant People (Soft Landscape)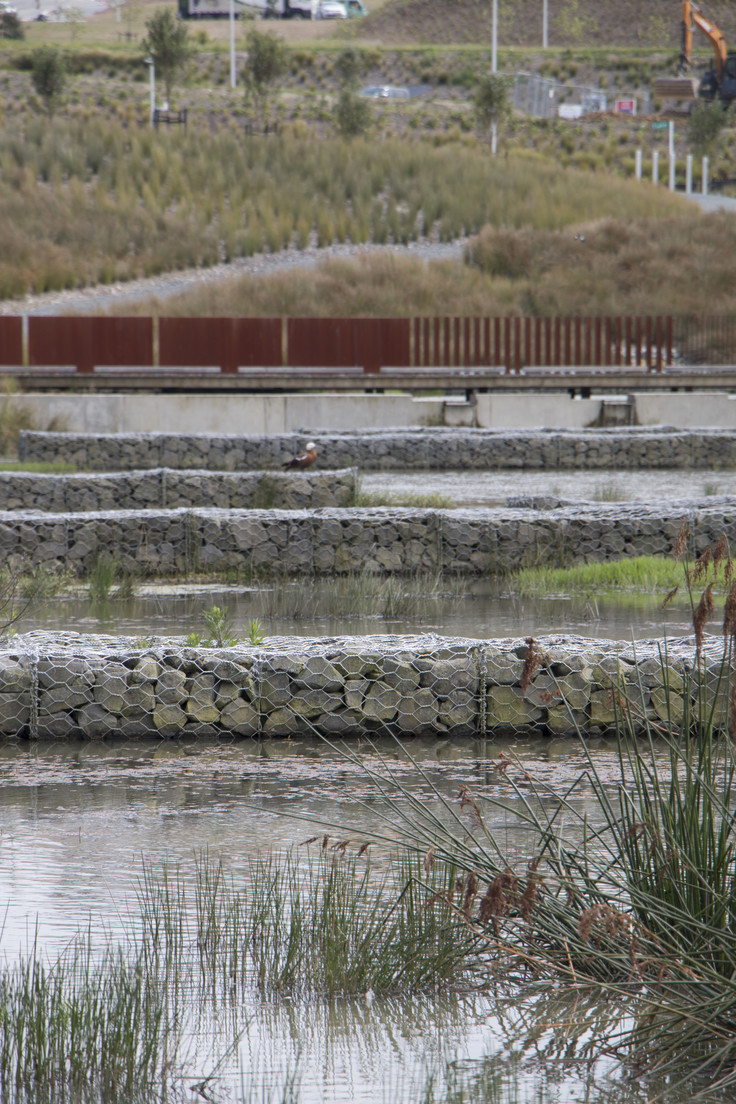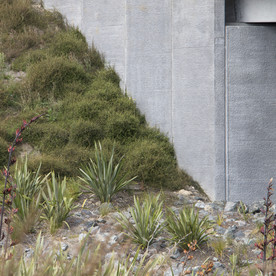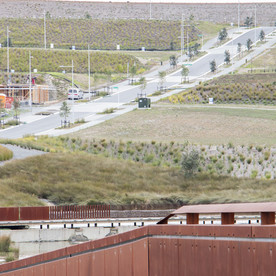 All images