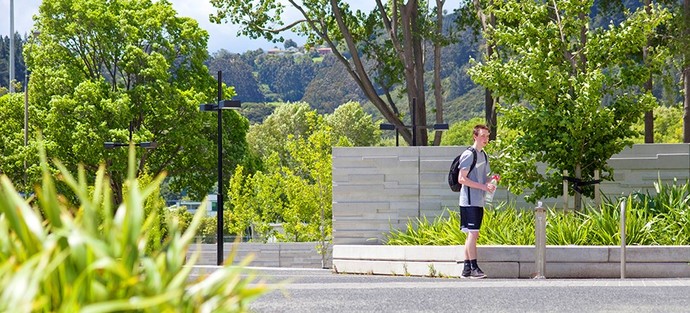 A core part of our work on the Forsyth Barr Stadium involved strengthening the connection between the Stadium and the university. This was achieved through the design and development of a new plaza for Otago University.
Jasmax worked closely with the University, the Stadium Trust, Dunedin Council and Arrow International to design a plaza that can be used at a range of scales. On game day, the plaza accommodates large volumes of people, allowing efficient circulation.
The plaza also features intimate spaces for everyday use by the University's students. A scheme to integrate artwork was produced and will enabled over time, as budget becomes available, further adding to the aesthetic of the plaza.
The project was fast tracked for the 2011 Rugby World Cup, despite two snow storms in the final months, the project team negotiated a month long period of 24/7 construction to deliver the project on time and on budget.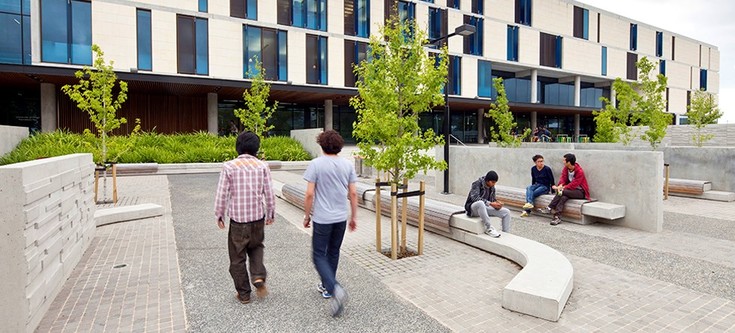 All images