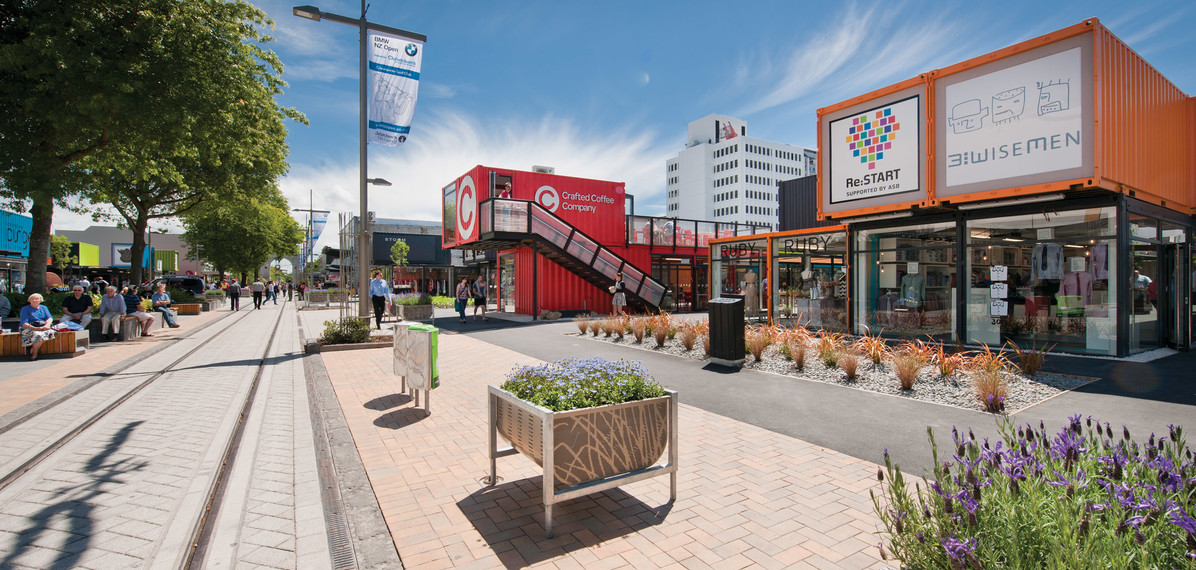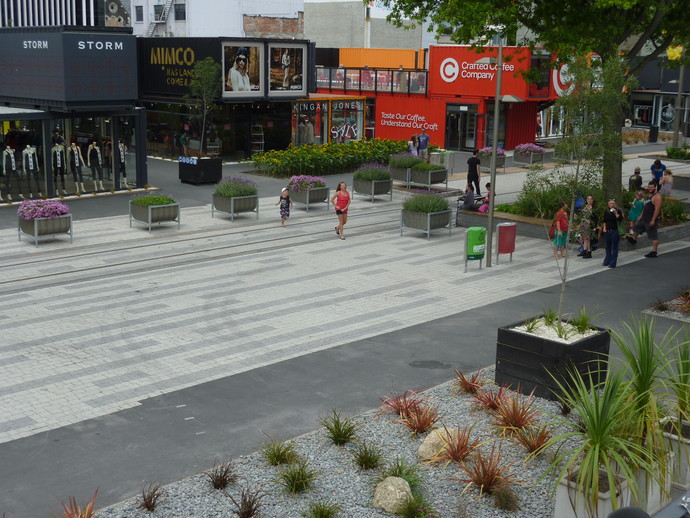 Rough and Milne Landscape Architects are proud to have contributed to the rebuild of Christchurch. In association with the Buchan Group, and Anton Tritt (the Restart Project architect) we donated our services in landscape design with the intention of injecting life and colour into the Cashel Mall Restart 29 project, also now termed as the 'Heart'. The 'Heart' comprises of, in combination with Ballantynes, 60 odd shipping containers arranged to create two temporary shopping precincts to either side of Cashel Mall.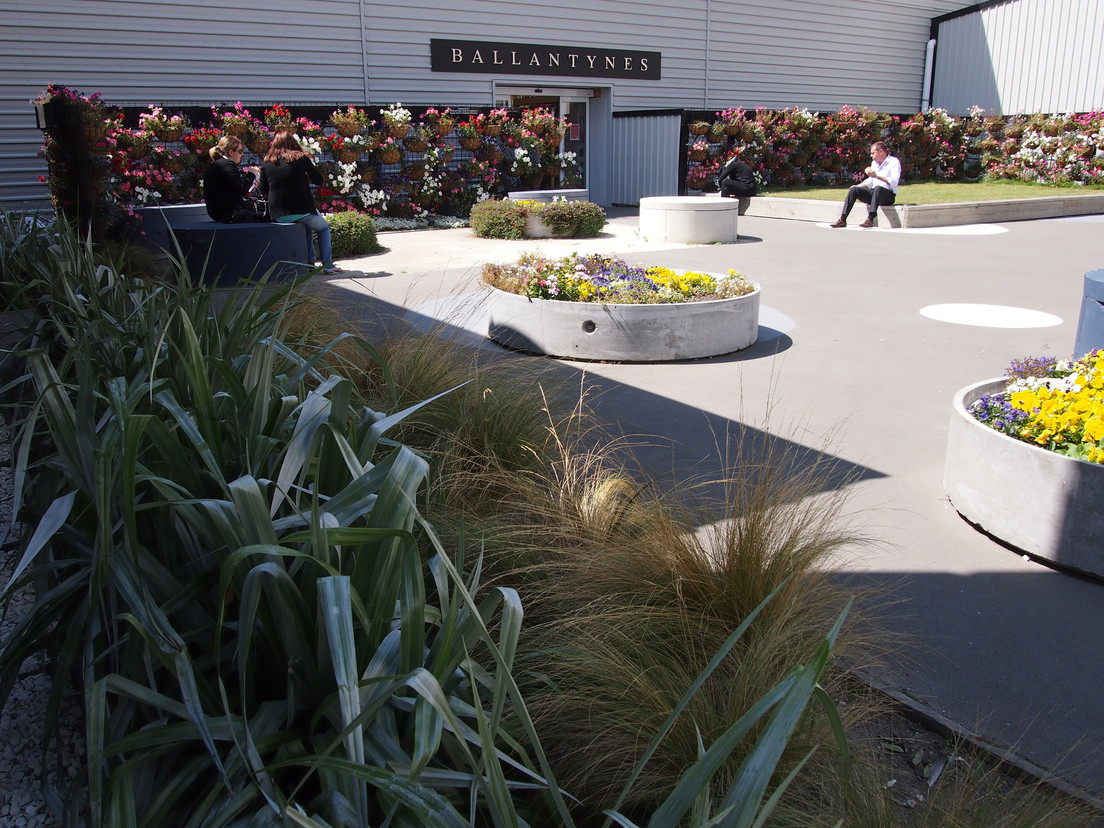 Re:START Mall is representative of Christchurch's post-quake, transitional landscape and was a catalyst in the rebuild of the inner city.
The project earned r+m the Resene NZILA Pride of Place Community Design Award at the 2015 Landscape Architecture Awards.
r+m donated their services to create a temporary public landscape within the newly erected container mall. Their landscape design was derived from the structural framework of the container shops. The plant palette was influenced by donations and include a mix of annuals for instant colour and mass plantings of native grasses and shrubs for textural contrast. Trees in movable planters serve as bold focal points.
Envisaged as a temporary installation, five years later it remains largely in situ.
Volunteers: Ashburton Horticultural Society and Walter Van Der Klay, McLenaghan Contracting
Donated materials: The Horticultural Society - Flowering plants, planter baskets, and the hanging basket wall, Wai-Ora Nursery - Native plants
Reduced Price materials: Humes Pipeline Systems - Man hole risers (flower planters and 'ottomans')
360Urban: Aggrok product
Urban Paving and Landscape Supplies: Square Planters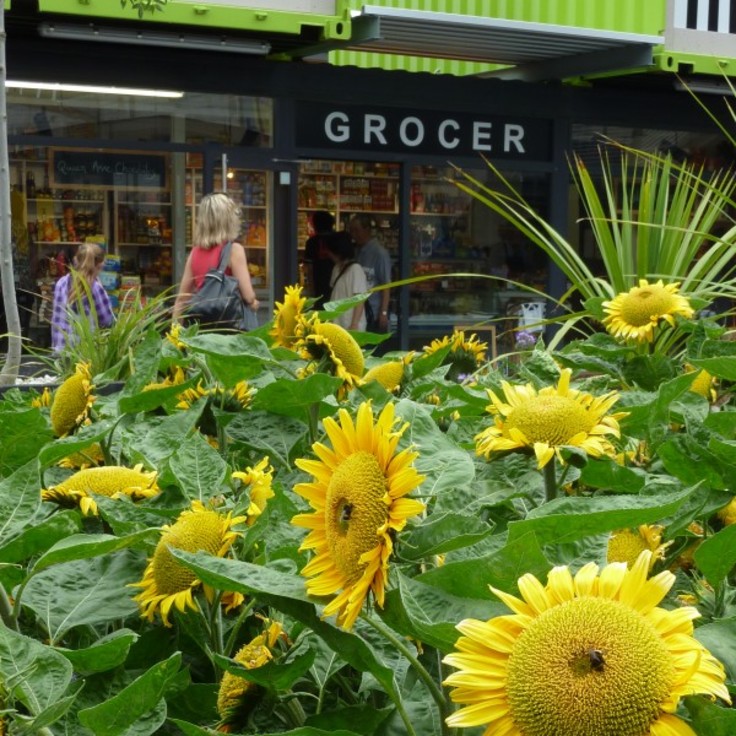 All images