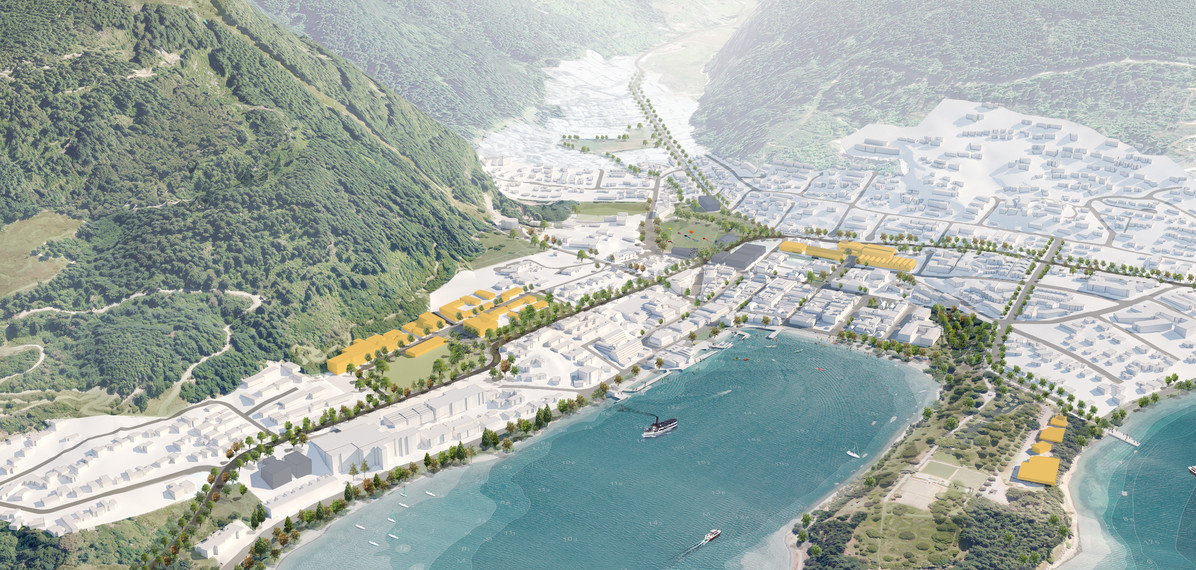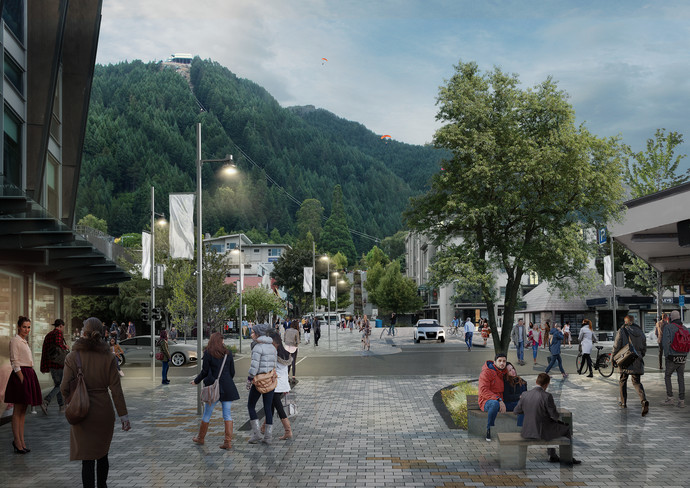 LandLAB and project partners BECA were commissioned by Queenstown Lakes District Council (QLDC) in 2017 to prepare a Masterplan that will guide the future development of an investment in the future of the Queenstown Town Centre. The project team worked closely with QLDC, Rationale and NZTA. Queenstown is one of the most beautiful places on earth. It offers natural beauty and lifestyle opportunities that are second to none. But because of that, Queenstown is faced with growth-related challenges that are affecting its quality of life. If this growth is not managed appropriately is likely to have negative impacts on the economy, liveability and amenity of the town centre and New Zealand's most popular tourist destination.
The project's vision is to 're-connect the Town Centre of Queenstown with the spirit of the place and community'. The Masterplan development and process reflects a synthesis of feedback provided from a highly creative community and stakeholder engagement strategy, and a collaborative, place-based and design-led process.
The Masterplan provides the opportunity for Queenstown to reconsider and reimagine itself as 'New Zealand's coolest little city'. This exciting people-focused, design-led proposition includes retention of its key landscape character, dense and human-scaled historic centre, a vibrant mixed-use character with the addition of new sustainable transport options, internationally recognised events and celebrations, and authentic community and cultural experiences.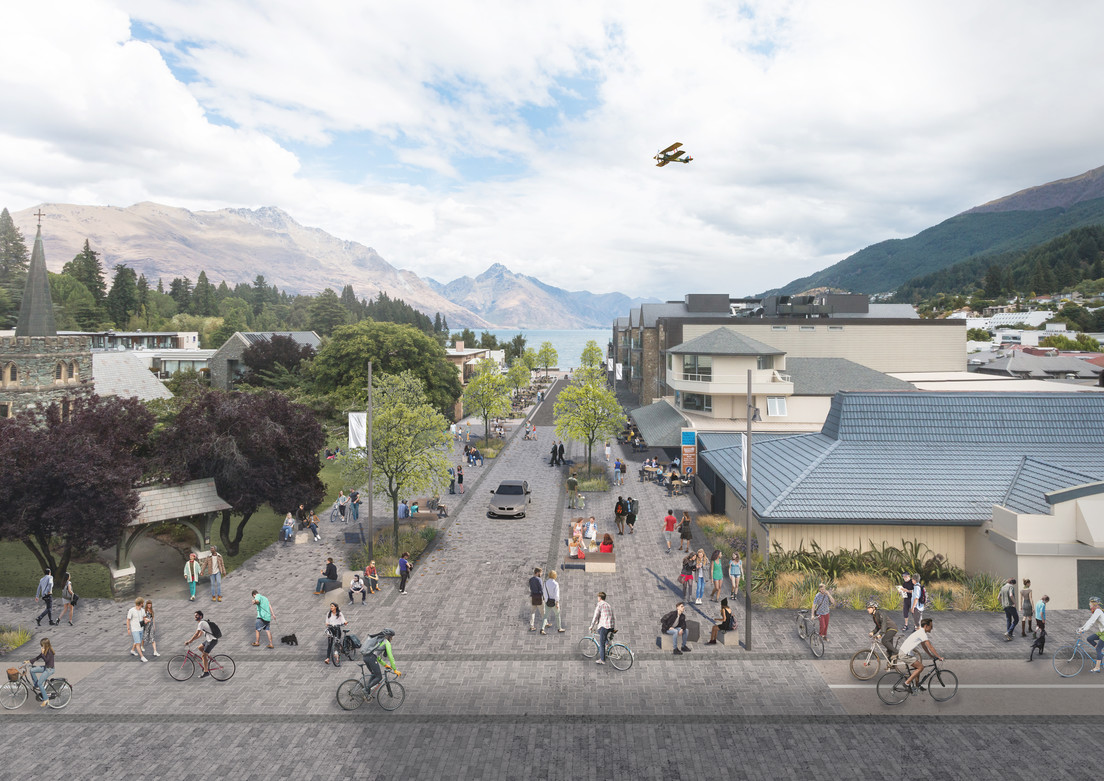 Judges Citation:
The Queenstown Town Centre Masterplan is a positive approach to managing change in an area of physical constraints, economic pressure, unique landscape, and a widely diverse community. The town centre's particular issues have been competently and comprehensively addressed, and the Masterplan sets out a realistic framework for growth along with the protection and enhancement of the area's intrinsic features and characteristics.
The well-articulated place-based strategies and design guidelines reflect extensive consultation and collaboration, with the prospect of enhancing and protecting the character and qualities of the unique landscape. The Masterplan documents are commended for the clearly set out analysis, principles and strategy, supported with informative diagrams and graphics, which are well-structured and easy to navigate. The level of engagement with stakeholders and the community has achieved a shared vision for the future.
The project demonstrates the significant role which landscape architects can play in urban design strategy and in moulding the urban landscape, leading a multidisciplinary project through complex issues. The result is a clearly reasoned and visionary group of documents that provide the foundations for the management of Queenstown's future character as it continues to grow and mature.
Client: Queenstown Lakes District Council (QLDC)
Company: LandLAB
External collaborators
BECA + Assembly Architects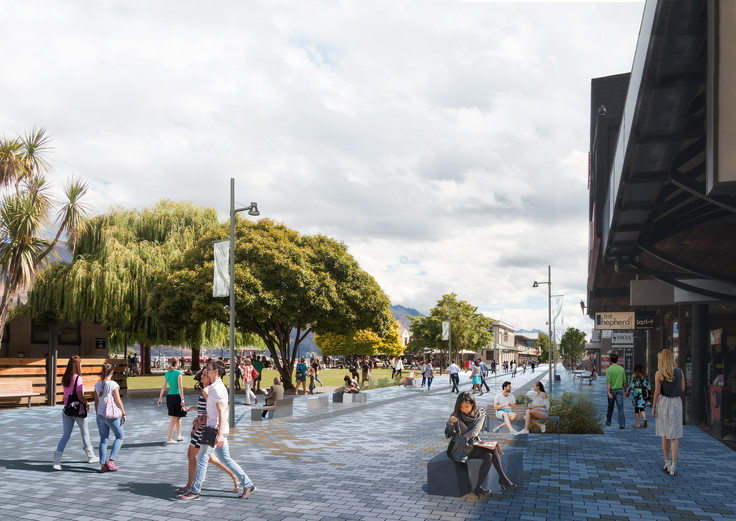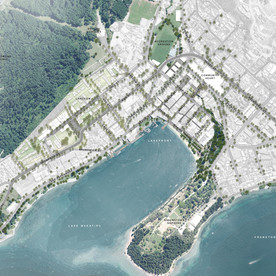 All images