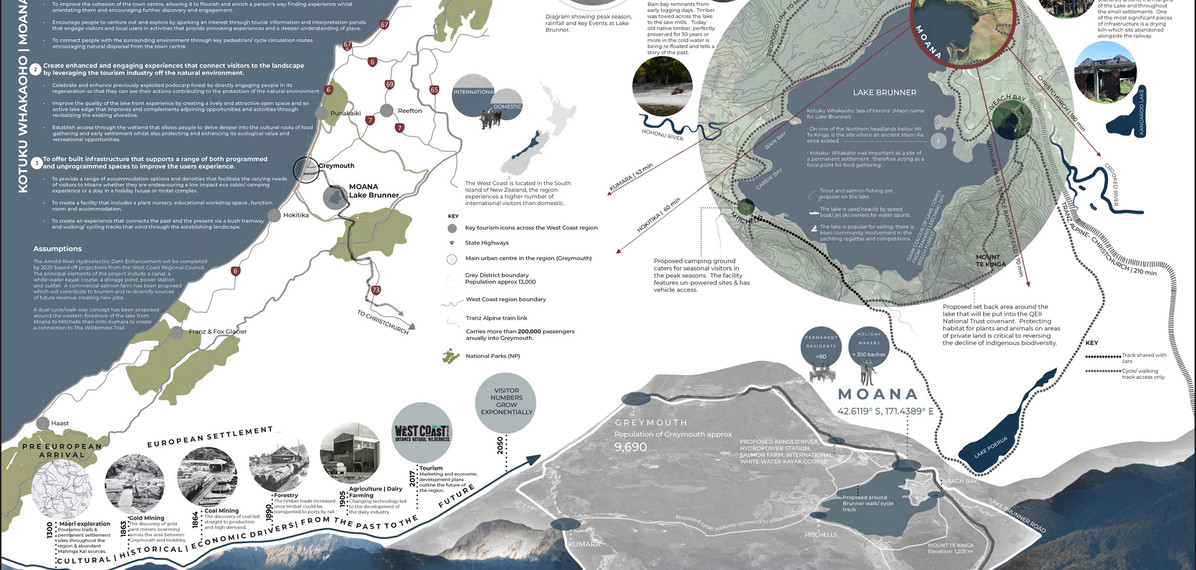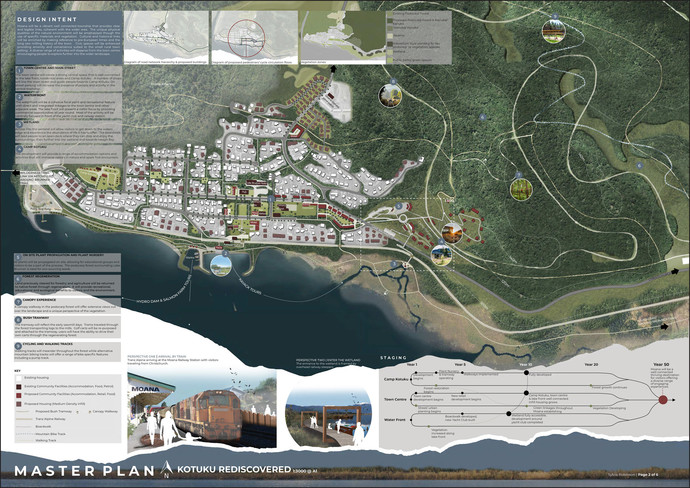 This project seeks to create a township which fosters an interchange between the tourist and the local, in order to offer a more authentic place-based experience for visitors. Innovative and strategic connections have been situated throughout the township to stimulate a diverse range of activities, encouraging users to explore the wider landscape further.
As a town that has been struggling to find its economic feet after the closure of mining facilities, this will provide value to the district and community. Sense of Place is strengthened through the use of materials that speak to the area such as red corrugated iron, locally milled native timber and the use of industrial materials reflective of past narratives. Weaving Vegetation through the town from the surrounding forest will create connectivity and bring the landscape into the urban environment.
Moana will be a place that celebrates the symbiotic relationship that exists between tourism, the natural environment and the local culture, offering a much more place based focus on the local tourism industry. It will be a destination that proudly promotes, protects and leverages its embedded values enhancing people's lifestyle and offering endless opportunities for those that inhabit the area. It will uncover its rich past and inspire people with the many stories it has to share.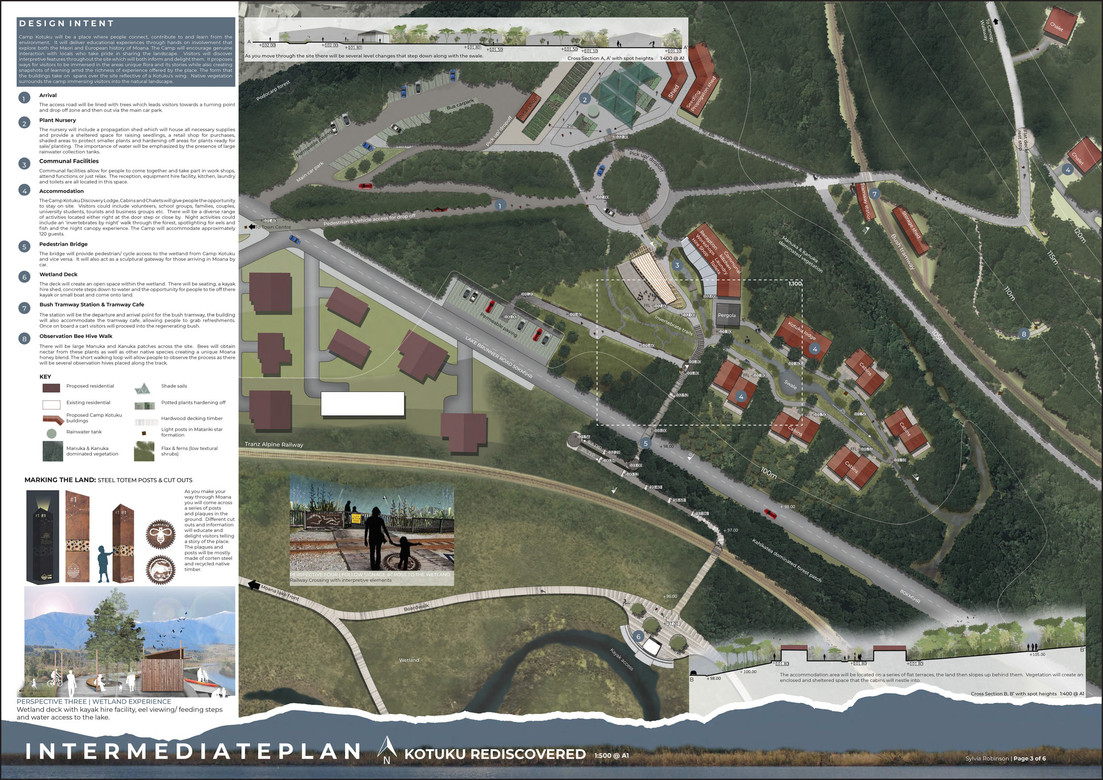 Judges Citation:
The panel commends this entry for excellent 'blue sky thinking' backed up with a well-considered and well-presented suite of drawings and design rationale – showing a maturity of comprehension. An ambitious vision set out to achieve a celebration of the symbiotic relationship between tourism, the natural environment and the local culture by creating a revived destination.
These lofty ambitions were then underpinned with a series of clear and achievable goals. The translation of these goals into tangible design outcomes – through innovation and the use of appropriate materials and vegetation – set out a very promising attempt at delivering a successful outcome. Obviously, many hours of work has gone into delivering this design response, with much thought given to understanding and responding to sense of place and in delivering innovative solutions to meet the brief. It is refreshing to see students pushing the boundaries and testing ideas, some of which might not gain traction in a 'real world' project, but this is the time to explore as a designer. The design, in particular the detailing for the focus area, is competently and confidently handled and presented with very good plan graphics, diagrams and sketches.
Overall, from an excellent understanding of the site, this design responds well to a complex brief and is worthy of commendation.
Client: Lincoln University
Company: Sylvia Robinson, Lincoln University
Internal collaborators:
Gill Lawson, Wayne Rimmer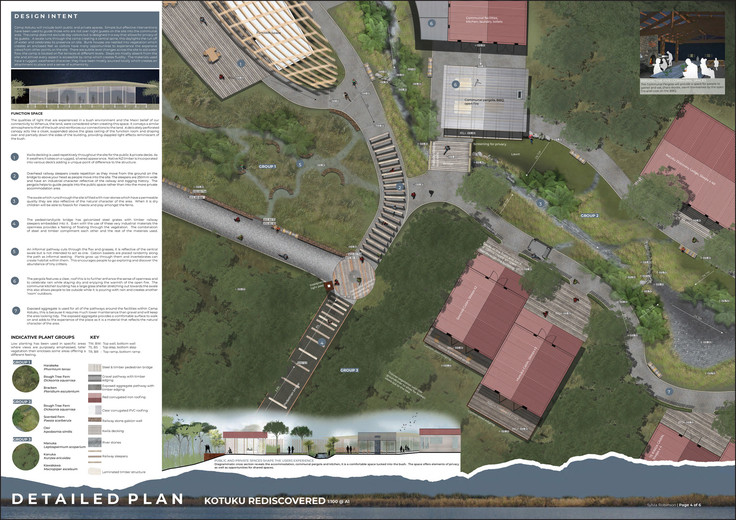 All images