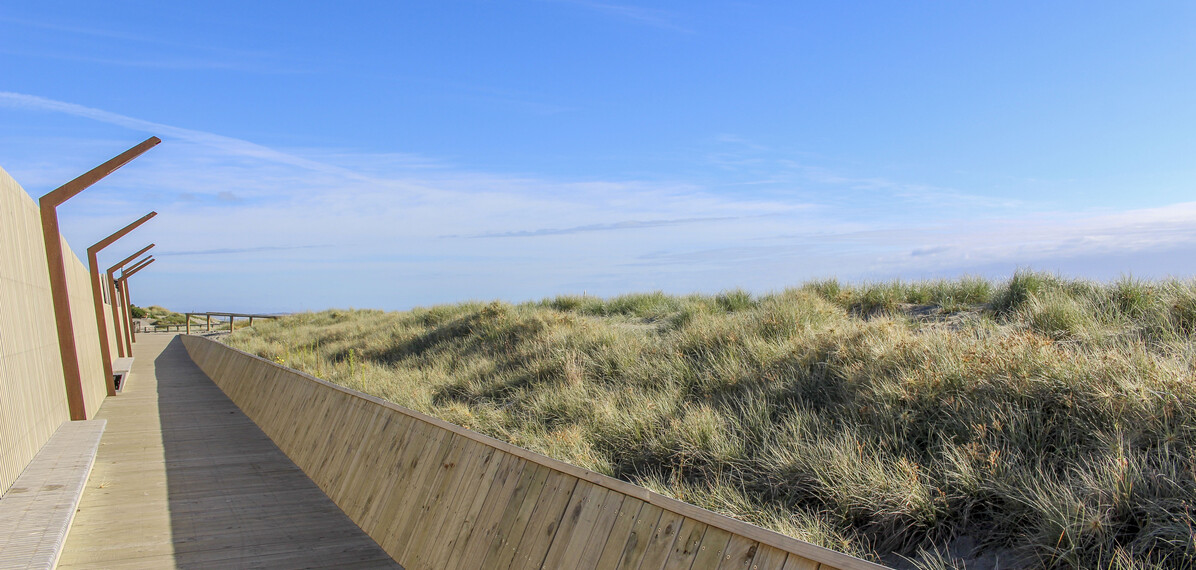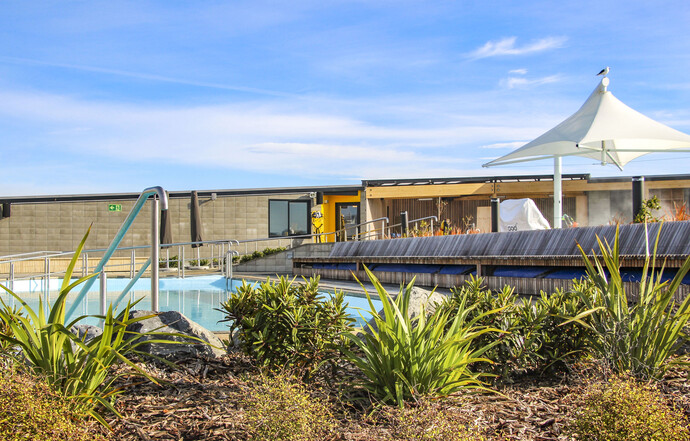 He Puna Taimoana Hot Pools includes five salt water hot pools, one cold plunge pool and a seaward facing sauna. As well as the outdoor hot pools environment, our landscape design also encompasses the urban streetscape interface and seafront promenade including a boardwalk, bespoke street furniture elements, a pocket park, native dune restoration, amenity planting and hardscape design.
The outcome of this project is a highly functional and attractive facility on a very constrained and tough coastal site. This was a challenging project that required innovative and bespoke design approaches. For the project to be a success, we needed to coordinate and think ahead to avoid clashes with a large multi-disciplinary team. The landscape design also celebrates Māori cultural heritage in a meaningful way, the result of a successful and collaborative design partnership between Debbie Tikao from Matapopore, who led the cultural design concepts and Glasson Huxtable. Weaving the cultural narrative into the landscape has provided a more meaningful and rich experience for users. The project has become a success that has surpassed the wishes of the community and operator, CCC. The He Puna Taimoana pools and surrounding landscape has contributed significantly to the regeneration of the local economy.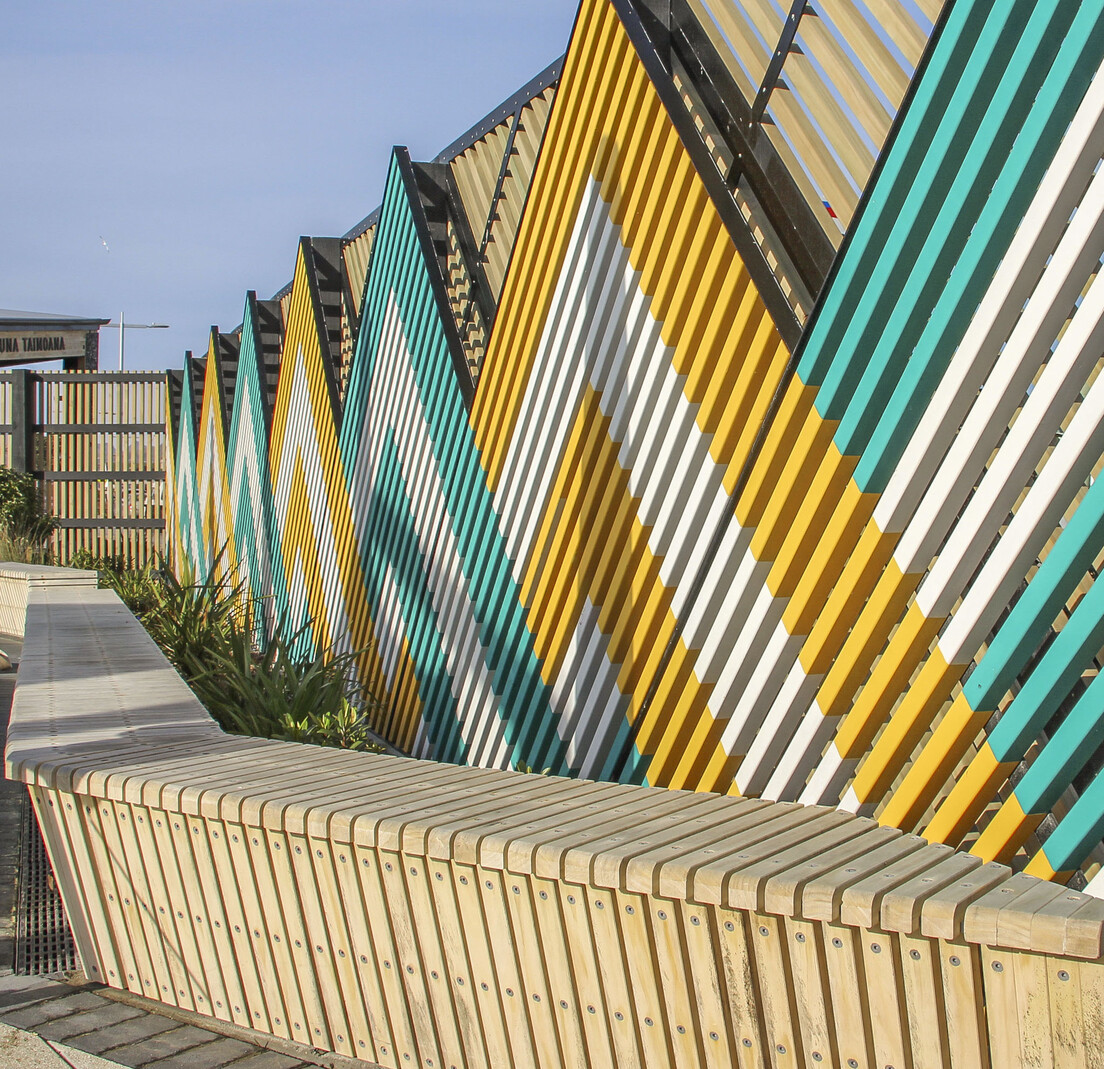 Judges' Citation:
He Puna Taimoana Hot Pools have created a comfortable local vibe with a strong sense of community pride. This pool development offers a human habitat for relaxation and recovery.

The view seen by users lined up in the top pool, gazing out at the Pacific Ocean beyond, offers an exciting new experience of place. There is a subtle use of cultural motifs to enhance the built form and fences. The pool spaces are sheltered in the challenging coastal context just metres from the ocean and squeezed between the road and the beach.

With excellent use of levels, the site builds up a topography which creates a relationship with the coastal edge. The range of pool sizes gives a variety of experience, and disabled access runs seamlessly through the site. Clever operational details include concealment of pool covers under the poolside decking and terracing which supports clear visibility over the pools for lifeguards.
Client:
Development Christchurch Ltd. (wound up in 2020)
Company:
Glasson Huxtable Landscape Architects
Internal collaborators:
Mark Huxtable, Chris Glasson, Erin Diao, Sarah Peddie
External collaborators:
Debbie Tikao, Matapopore (Cultural landscape integration)
Fayne Robinson, Ngai Tahu (Artist)
Key contractors:
Apollo Projects (Main contractor)
Trademark (Paving)
Products:
Bespoke Metalwork by Customlite
Paving by Firth
Street furniture by Streetscape
Paint by Resene

All images