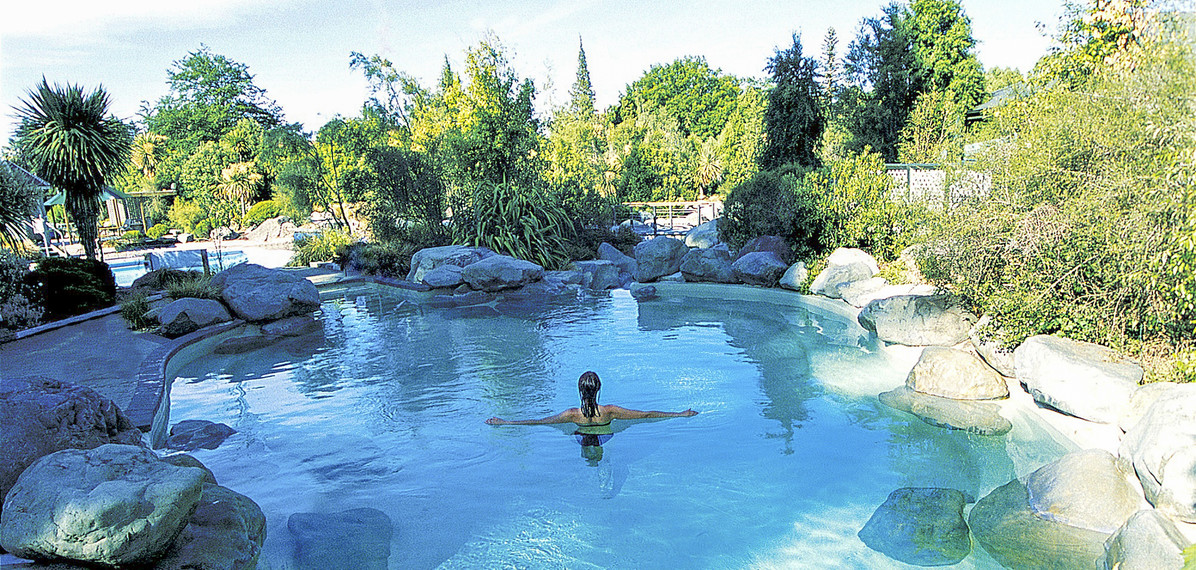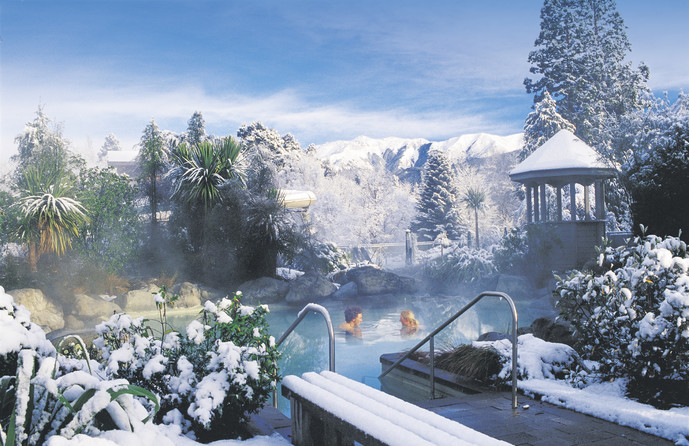 Hanmer Springs is a significant national tourist destination and holiday resort, the South Island's most significant thermal pools and the largest revenue earner for Hurunui District Council.
The pools are a leading NZ visitor attraction with 700,000 visitors annually.
The use of proven indigenous materials with an everlasting appeal to create an interesting series of spaces for the public to enjoy have led to Hanmer Springs township becoming a more appealing destination as a whole, with this enhanced pools resort at its heart.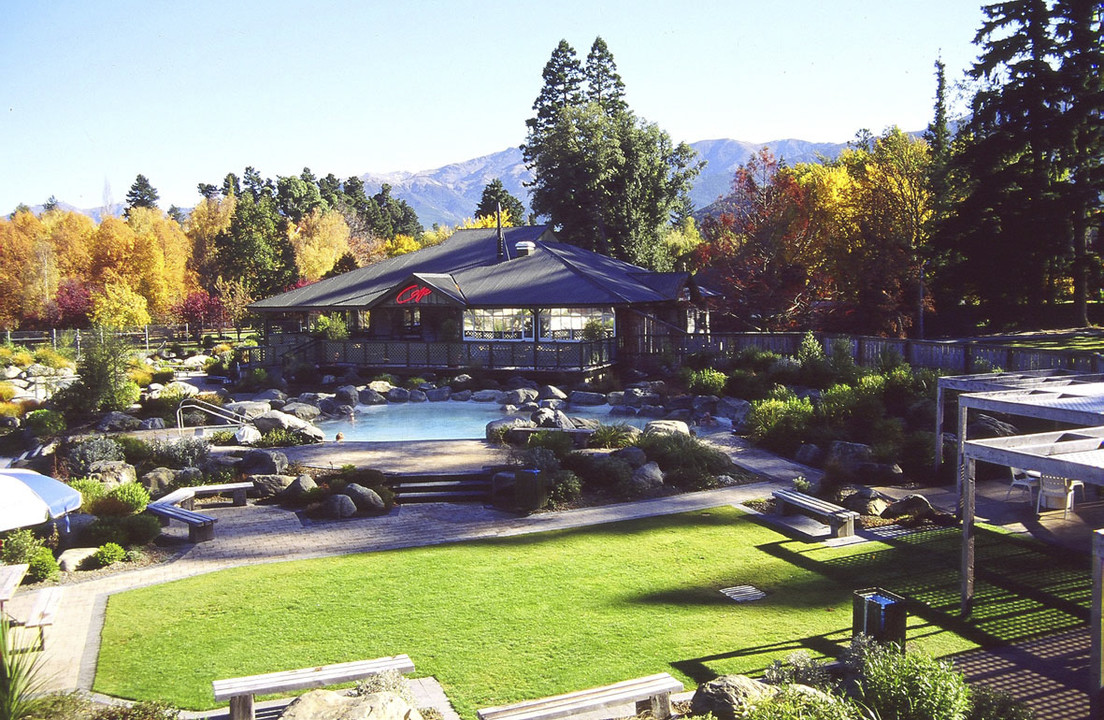 Judges Citation:
Hanmer Springs Thermal Pools is an iconic designed landscape. Interweaving the original formal hot pools with a more naturalistic design in the 1990s, the Thermal Pools have retained their signature character through the continued expansion of the complex. The mix of spaces, including varying forms, water depths, and vegetation, provides visitors with a range of itineraries through the site. Resonating with the surrounding landscape, the pools' design has a strong sense of place, with reference to natural and cultural scenic elements.
Amidst the rock-edged pools, tussocks, cabbage trees and kowhai, it is not difficult to imagine you are high in the surrounding mountains, immersed in the distinctive landscape. The careful attention to the selection of planting has not only ensured that it authentically echoes the surrounding context, but also that it continues to look good, year after year. The planting provides a unifying element throughout the complex, and sculpts the wider area into smaller and more intimate spaces – while still allowing the eye to travel to the historic exotic plantings and the majestic mountains beyond.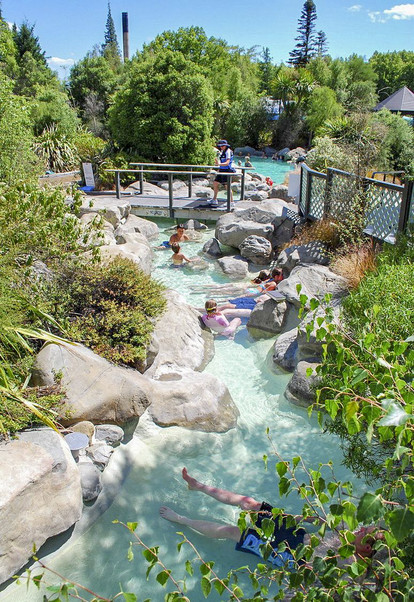 Critically, the design established in the 1990s has proven to be robust, accommodating increasing visitor numbers, technical changes, and developments in the operation of the complex.
The Hanmer Springs Thermal Pools is a worthy recipient of the Enduring Landscape Award, demonstrating sensitive response to place, excellence in the design of planting and hard materials, and a robustness of design that has seen it become one of New Zealand's exemplar tourist landscapes.
Company:
Chris Glasson, Glasson Huxtable Ltd