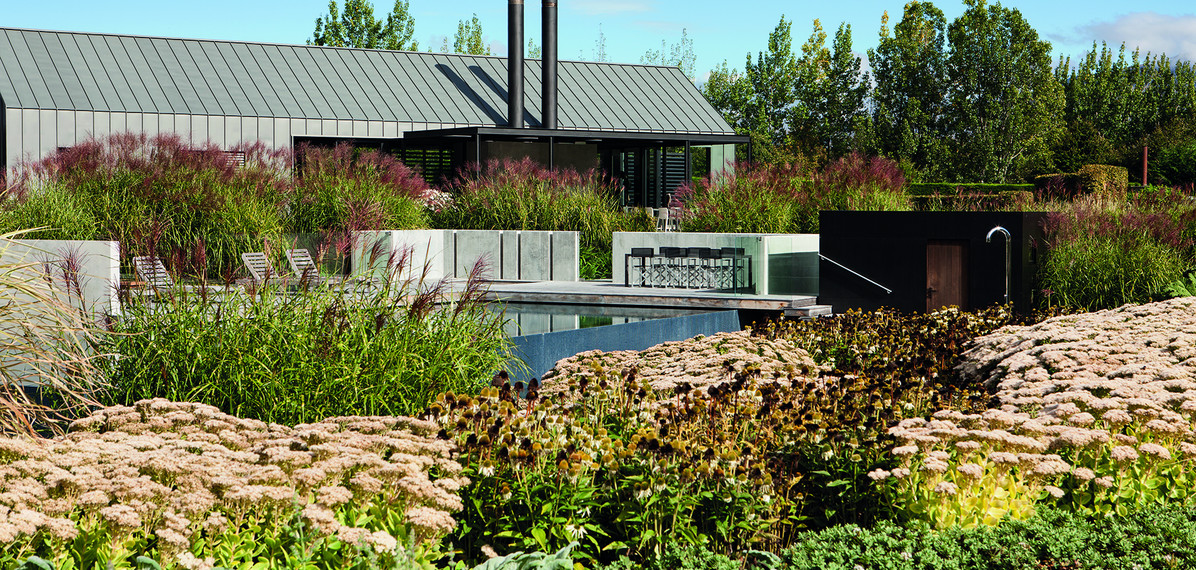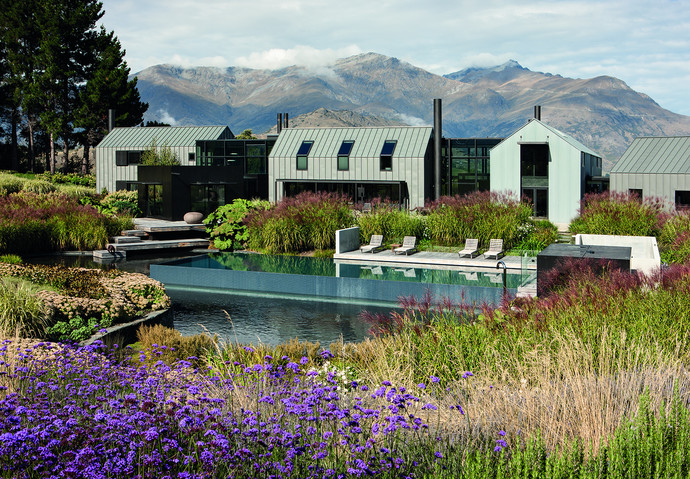 This naturalistic garden was a first of its kind in New Zealand when conceptualised a decade ago. Designed, built and planted to a world- class standard, yet with the unmistakable flavour of Aotearoa, it's a Kiwi take on Dutch garden designer Piet Oudolf's 'New Perennial' movement. It was modern 10 years back but also achieves a trickery of time and space: a contemporary expression of landscape design with a sense of timelessness.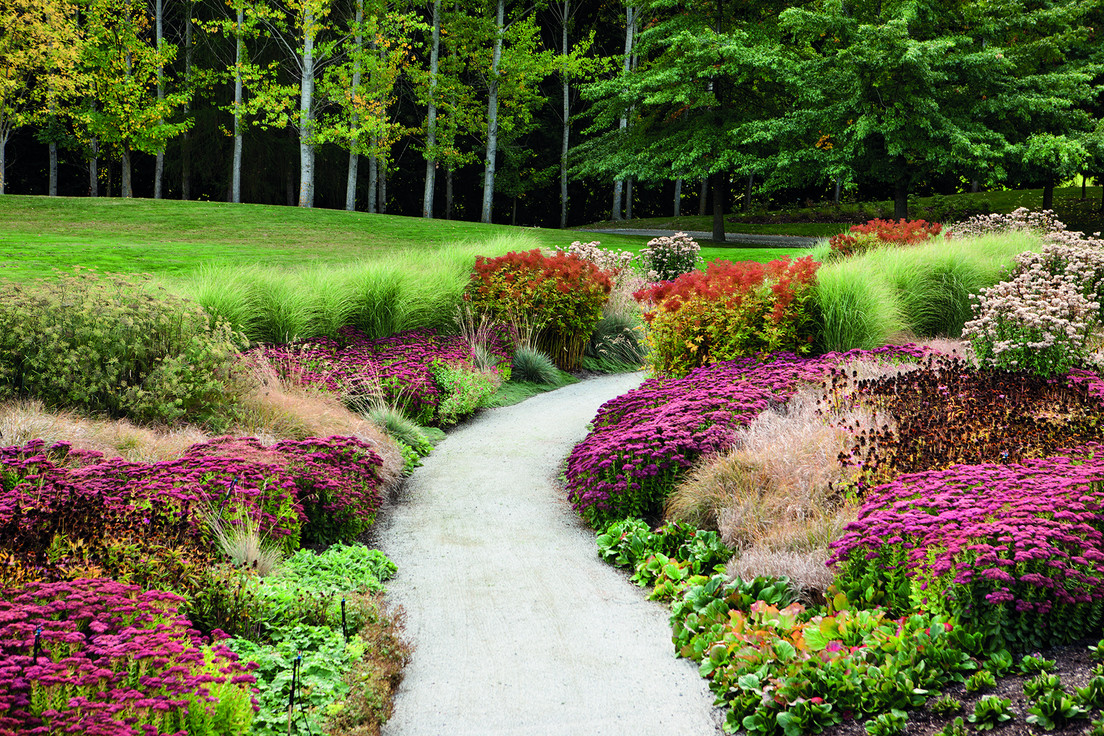 Judges Citation:
The Garden at the Hills is a boldly designed and beautifully executed New Zealand garden. A series of curated garden and entertainment spaces have been skillfully sited around the house culminating in a mix of both intimate private garden rooms and other areas that open up and engage with the surrounding landscape. This use of engagement skillfully brings the mountains in as part of the garden experience. Carefully crafted earthworks and hard landscaping underpin the design and have seamlessly blended the garden in with the surrounding landscape. Bold organic, curving forms contrast but sit comfortably alongside the modern architecture and swimming pool.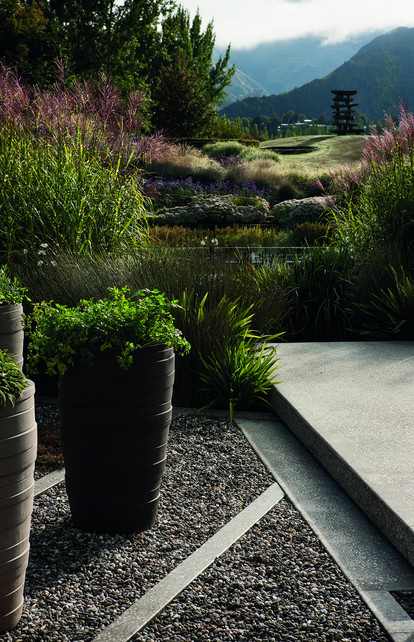 The landforms are clothed with an exceptional planting design which is a showcase for how the 'New Perennial' movement in planting garden can be executed here in New Zealand. Bold drifts of herbaceous perennials, ornamental grasses, and natives supported by clipped hedging and specimen trees provide year round colour, movement and structure. There is evidence of careful seasonal planting and as such, one feels in this garden that no day would feel the same, with the planting in constant evolution throughout the year. Each season in the garden has its own moment and its own feeling.
With immaculate execution and superb ongoing maintenance and development the Garden at the Hills is a significant benchmark in contemporary New Zealand residential garden design and is a clear category winner.
Client: Sir Michael Hill
Company: Suzanne Turley Landscapes
Internal collaborators
Suzanne Turley, Roger Graham, Ermanno Cattaneo
External collaborators
Anna-Marie Chin (Anna-Marie Chin Architects)
Key contractors
Peter Rogers (RBJ Rogers Brothers)
Sarah Bennetts (Diva Landscapes)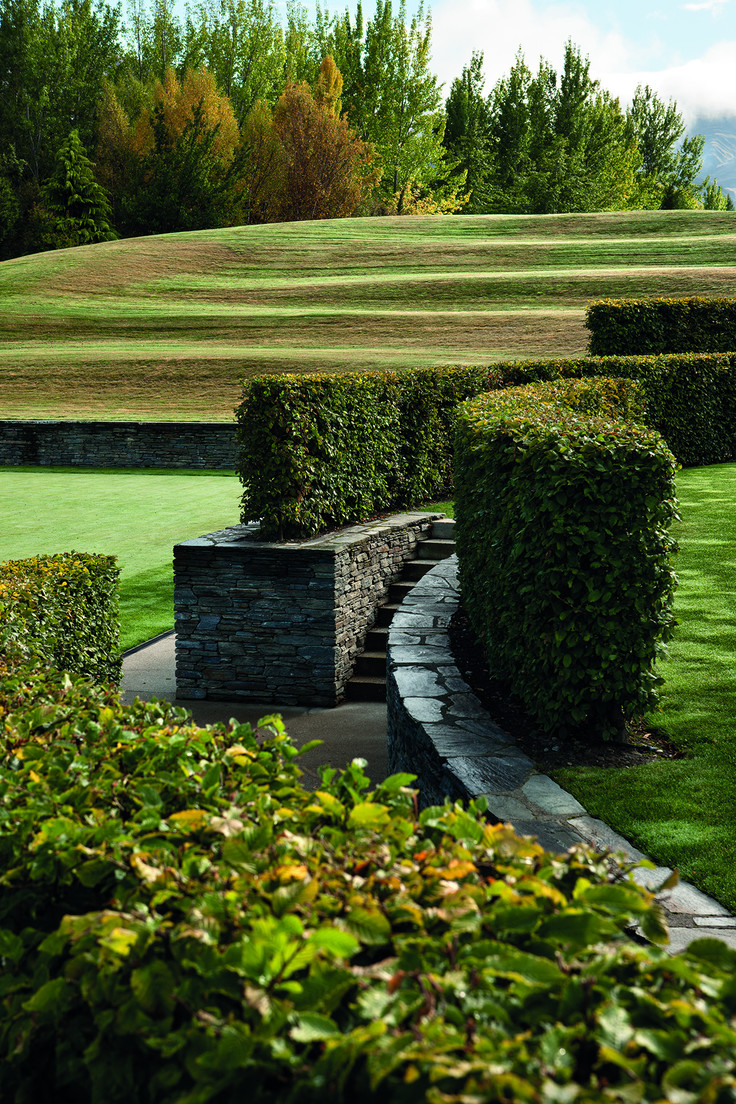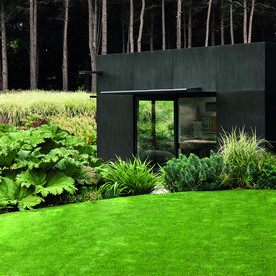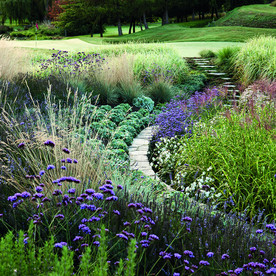 All images