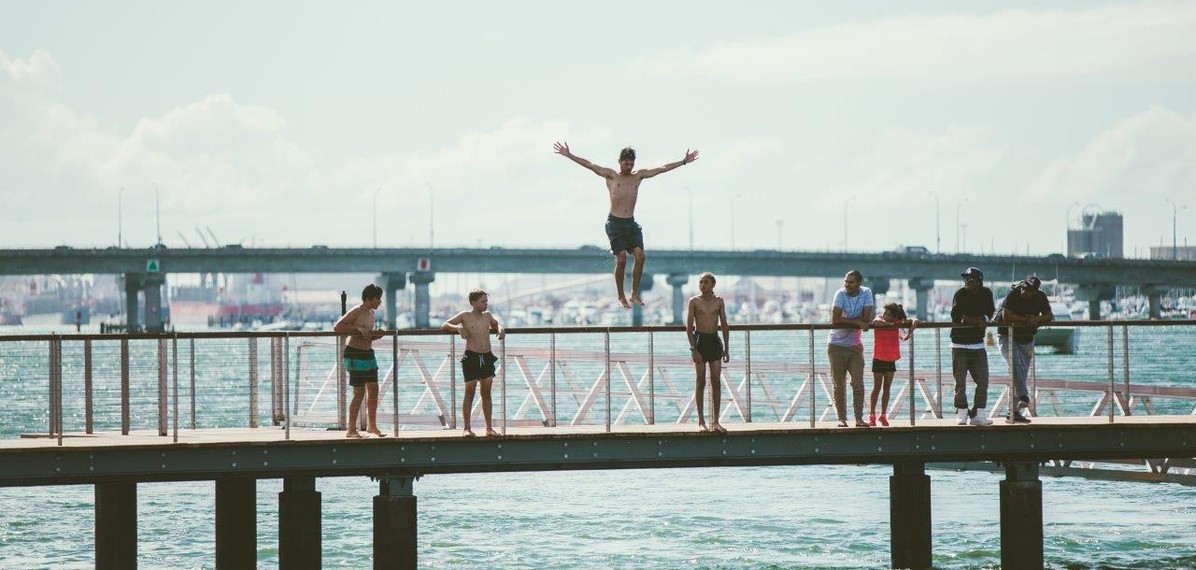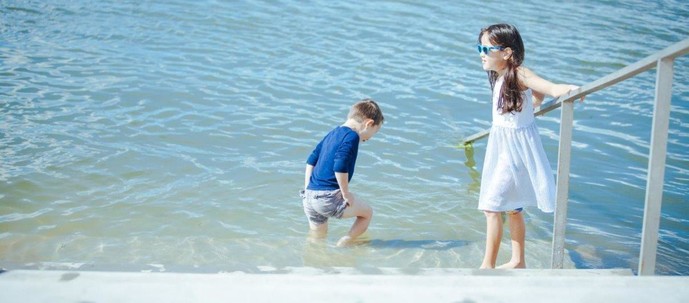 Tauranga City Council's 'Access to Water' provides enhanced public access between the City Centre, the waterfront and the harbour. This is the first of a suite of projects proposed to transform the public realm of the city centre and waterfront over the next 3 years.
Phase One is located between the extension of Wharf Street (south) and the southern extent of the existing waterfront car park (north) and between the existing railway tracks (west) and sea wall (east). The overall design intent is to reinforce this area as the active waters edge destination at the intersection of the north-south waterfront promenade and the east-west wharf Street and Masonic Park 'civic axis'. The combination of pier, wharf and stairs stitch together land and sea to create a defined and enclosed 'blue room' which reinforces Tauranga's spiritual and physical connection to the harbour.
This new space provides for an exciting new opportunity to occupy, engage with and access the harbour and for an expanded range of recreational, social and event activities at the edge of the water.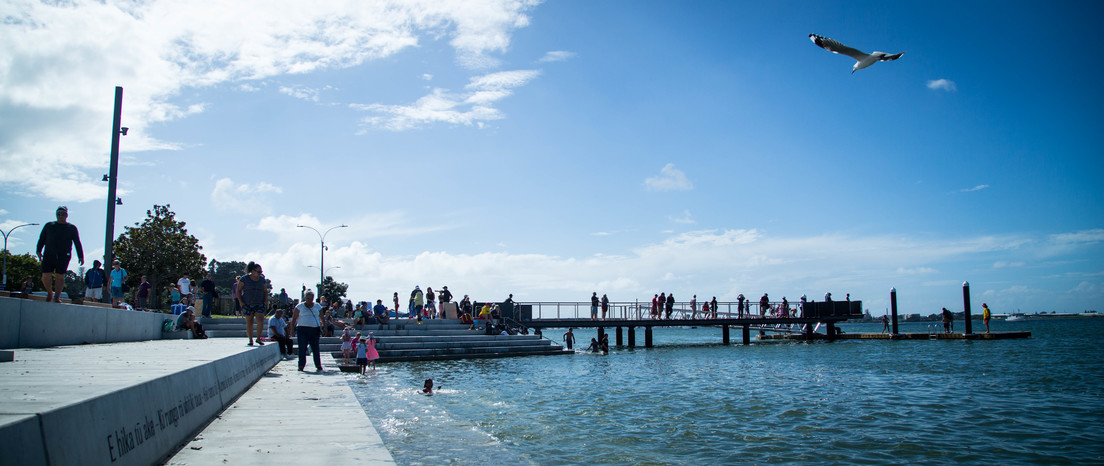 Judges Citation:
This project is a relatively small part of the Tauranga waterfront and harbour but punches well above its weight with regard to its potential influence on the Tauranga CBD. The design connects, encourages and enables public access to the water, achieving that seamlessly and creatively.
The usual hard division between land and sea has been elegantly moderated through this sculptural intervention, enabling all ages to rediscover the harbour and the pleasures of the water. The judges were impressed by the simplicity and sinuosity of the concrete steps, carefully inserted into the existing sea walling. Particular note was made of the inclusion of curved concrete and the embellishment of the steps, through the discrete integration of text and prose. These gentle steps allow all ages to dip their toes in the water.
The jetty forms are strong and perfectly detailed, creating further playful opportunities for the direct interaction with the harbour. The widening of the waterfront walkway, and its thoughtfully incorporated graded access to the water, enables all levels of ability to experience the sea. Lighting effects make this design further come alive outside at night. The design response to tidal variation is also well considered and integrated into the step design. The project's influence extends beyond the immediate area. By the careful transitioning of the access into the water, the perception of the harbour landscape grows as the eye travels to encompass the far shore, no longer contained and constrained by the vertical break of the hard sea wall. 
An elegant and robust piece of design on the harbour edge, potentially a catalyst for further enhancement and an excellent addition to Tauranga, enhancing the city as a destination and respecting all that use it.
Client: Tauranga City Council
Company: LandLAB
External collaborators
BECA + E3BW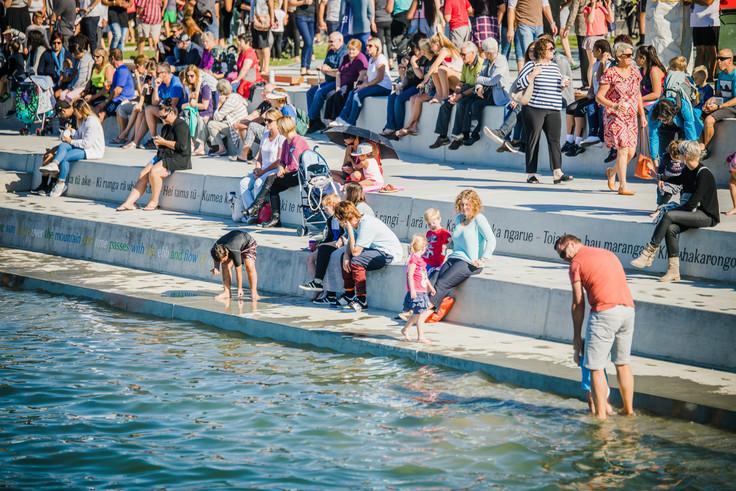 All images