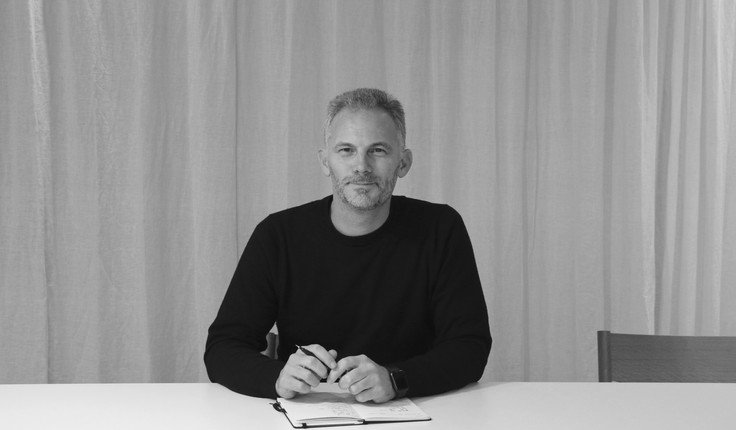 Kia ora koutou - it's August and I have lots to report to you since my last update.
50 years of us
As you'll know by now, Tuia Pito Ora New Zealand Institute of Landscape Architects will turn 50 next year. One initiative we are keen to progress is a book marking 50 people, projects and events which have helped define the Institute and our people. We want this to be as collaborative as possible and will release more details very soon on how you can be involved.
Resene New Zealand Institute of Landscape Architecture Awards 2022
Our awards programme next year will also help celebrate our half century. We will be calling for entries in November with a significant change. We're keen to make them as accessible as possible to all our members so are pleased to announce we will be offering one complimentary entry per eligible company. That means the company must have a NZILA financial member working for them. Full details will be available on our website soon.
Kate Orff and Tama Whiting
Scape's Tama Whiting and the founding Scape Principal, Kate Orff, will be appearing on an NZILA hosted webinar on October 1. Kate is well known for leading complex, creative, and collaborative work processes that advance broad environmental and social prerogatives. Our thanks to Streetscape for making this event possible. This event is free for members, $30 for non-members.
Salary Survey
NZILA has commissioned Ernst & Young (EY) to conduct a remuneration survey on behalf of the membership. Members have been contacted by EY if they are a sole practitioner or have been identified as a key contact within their organisation. Remuneration information for bigger practices will be provided by either HR teams or a senior member of the management team. We expect to have the results of the survey by the end of October. A copy of key survey results will be available in the membership area of our website. Full survey results will be shared with the main contact person from each organisation which completes the survey.
Institute Strategy
The Executive Committee is currently updating our working strategy based on progress made to date and new opportunities that have emerged. We are also working with Te Tau-a-Nuku on updating our bi-cultural strategy with a view of merging these documents in future. As with all these things - we will keep you across developments.
RMA Changes
As you will have heard, the government is seeking to replace the RMA with a new Natural and Built Environments Act. Over the past few weeks a team of NZILA volunteers has prepared a submission on the exposure draft, which has now been ratified by the Executive. Team member Shannon Bray reports the focus of the NZILA submission is on key principles, including providing definitions for "environment" and "landscape". We are also seeking to include all landscape as an outcome to be protected, restored or enhanced by s8 (in place of amenity, which the government is seeking to remove from the legislation), whilst moving ONLs and ONFs to s7, "Environmental Limits". We are also encouraging the government to achieve a better balance of Te Ao Māori outcomes, using our own Te Tangi a te Manu guidelines as an example of how this can be achieved. Submissions will be considered by a select committee over the next few months, and we understand we will have a second opportunity to submit on a revised draft of the legislation later this year.
Registration
I'd like to personally thank Robin Rawson for her enormous contribution of 11 years as the CPD Registrar. She's stepped down from the position and thanks too, to Megan Ash for taking on this role. Martha Dravitzki has been appointed the Registration Deputy Panel Chair - we appreciate her accepting the role. Look out for a bit more about Martha on Landscape Architecture Aotearoa in coming months.
Events Manager
We're thrilled to welcome Katrina Aro to the NZILA team as our new Events Manager. She's fresh out of MIQ - moving here from Sydney to take up the role and is underway with planning for the 2022 NZILA Firth Conference - among many other things. You'll definitely be seeing and hearing more from Katrina in the coming months.
That's it for now - I'll have more in September after our next Executive Committee meeting.

Henry Crothers