Back to news & events
News
Call for Expression of Interest for New Trustees
Posted 03 02 2021 by Dr Diane Menzies
in News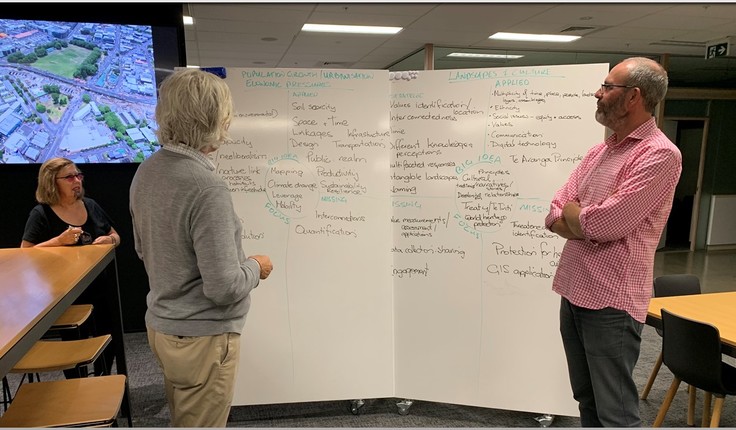 The Landscape Foundation Trustees are seeking Expressions for new Trustees. In January 2021 a resolution was passed to increase the number of Trustees from five to eight. This decision is based on our ambitions around the following items:
Increased opportunity to influence Landscape Thinking, Shape Policy, Systems, and Processes which impact landscape(s)
Building on key areas of interest such as a place-based approach and regional work, cultural landscape, urbanism, catchments and landscape management, biodiversity, climate change and adaptation, and iwi/Māori ways of understanding landscape
Continual development of our Knowledge Hub and Research Strategy
Succession and continuity of the Trustees to ensure the role of the Trust, its functions and purpose continue
Governance structure for the Trust and it's wide advocacy, publications, outreach and funding pathways
Please consider if you would be interested in joining our great Trustees, support team, patron and ambassadors.
The Landscape Foundation aims to draw attention to landscape change. We also aim to explore options for managing our landscape using the very best techniques and knowledge.
The NZILA Education Foundation was registered by the New Zealand Institute of Landscape Architects in 1999 as a charitable trust. In 2015 the NZILA Education Foundation was renamed the Landscape Foundation.
How to submit:
Please email us with a short Bio, CV and your contact details.
Please send to the Trustees c/- one of the trustees: sarah.collins@boffamiskell.co.nz
The Expression of Interest is open until 6pm, 20th February 2021
Applications should include a brief reflection summary (500 words) on the following:
Your interest in the Foundation
Your work in the "Landscape" area
Areas of special interest
The Trustees will decide on a short list of potential Trustees by the end of February 2021. We expect you to receive an email contact from us no later that 1st March 2021.
Nāku te rourou, Nau te rourou, ka ora ai te iwi
With my basket, and with your basket the people will thrive.
Ngā manaakitanga
Diane Menzies
Landscape Foundation Trustee