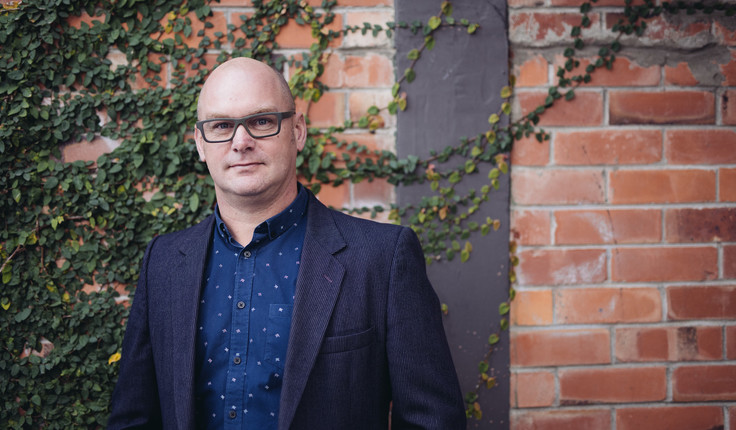 Tēnā koutou ki te whanau,
Nga mihi o te ra.
If April and May were slow and murky as we waded through and then emerged from the COVID fog, then things have certainly got very busy for NZILA Tuia Pito Ora since. So, I have a lot of news to share with you this month.
We held our delayed 2019 Financial Year AGM on 16 July in Tāmaki Makaurau at the offices of Boffa Miskell. Thanks again to Boffa Miskell for hosting. It was the first time that we incorporated video conferencing technology into an AGM to ensure that members from our Branches could attend the AGM without leaving their hometowns and we were fully functional with real time presentations and voting from all of those that attended. Our first hybrid meeting was very successful. We had around 20 people that attended and participated in the AGM that weren't in the room. It took a bit more work to set it up, but it worked well.
We will be purchasing video conferencing licences to allow our Executive and Branch meetings and presentations to be more flexible and ensure members can participate without needing to travel. This is a big step forward and is a positive to come out of our home office isolation over the COVID‑19 lockdown. This change in itself potentially revolutionises how we can hold and participate in meetings and presentations. It is also a real positive for financial efficiency, our carbon footprint and the democratic right to participate in the business of the Institute from a distance.
The AGM covered our normal Annual Reporting from 2019 in a new and very legible format. The full Annual Report can be downloaded here.

The highlights from the Annual Report for 2019 are:
300+ Conference delegates attended the 2019 NZILA Firth Conference in Ōtautahi in November. 28 sponsors. 6 International speakers and 23 local speakers.
35 Resene New Zealand Institute of Landscape Architects Awards presented.
500 members of the Institute and the public attended the inaugural Streetscape Speaker Series Catherine Mosbach Lectures in four centres.
60 people attended the inaugural MHL Presidents Function.
1 new Life Member - Ross Jackson.
2 new Fellows - Dr Jacky Bowring and Ralph Johns.
622 Full members.
34 New Registered Members.
216 articles on Landscape Architecture Aotearoa generating 40,000 visits to the website
Thanks again to the NZILA Tuia Pito Ora Executive Committee and to our operational team at Fusion Communications for all of your hard work during the year and for an excellent looking Annual Report.
We had a bit of discussion on the Financial Reports and the budget for 2020, which was positive as we are in a financially resilient position, managing to avoid the worst of what could have happened to our income streams so far, as a result of the COVID-19 lockdown restrictions. We will need to continue to be conservative with our finances during the year.
We had a Remit on the table at the AGM. The Remit was prepared by Neil Challenger, the current Chair of the Registration Panel, along with most of the people that have focused energy on the Registration process over the last few years. The Remit presented changes to the constitution to provide for the Established Members Pathway as a permanent feature of the Registration process – allowing experienced (10 years +) landscape architects to become Registered without needing to undertake a long period of mentoring. The Remit was passed by a clear majority.
At the AGM we announced and presented a Fellowship to John Potter for his significant contribution to the profession and to the Institute during his almost 20 years practicing as a landscape architect in Aotearoa. Congratulations John. Well deserved.
We also announced and presented a Life Membership to Di Lucas for her 45 year contribution to the profession, to conservation and to the Institute. Di has had a very influential role both within the profession and also within a number of public agencies that focus on the conservation of landscape and biodiversity values across Aotearoa. Amongst other notable accolades, Di was recognised with a New Zealand Order of Merit (MNZM) in the 2019 New Year's honours for her services to conservation, joining a very select group of landscape architects to have achieved such influence and to be recognised in this way. A great achievement Di. Well done.
This month we acknowledge the retirement of the first Chief Environment Judge Laurie Newhook. Judge Newhook has now commenced his new position as Convenor of the Fast-Track Consenting Panels under the recent changes to the RMA, which he will hold for three years. Judge Newhook has supported the Institute with the development of our landscape assessment guidelines. We look forward to seeing him in his new role. The new Chief Environment Judge is David Kirkpatrick and we wish him all the best in his new role.
I have had some peripheral involvement in recent months in relation to a situation where a consultant undertook a sizeable amount of work on as project over a long period of time with no fee agreement or contract in place. It has resulted in a dispute in relation to the value of the work that was completed. It is really important, particularly at a time like now, where some clients may be looking for ways to reduce their expenditure on consultants, to ensure that we are protected by having fee agreements and contracts for the completion of our work in place. This could be seen to be onerous for smaller practices, but is essential to making sure that we have a common understanding with our clients. There are versions of Short Form Agreements (SFA) available free of charge. The Engineering New Zealand SFA is available to download from their website. Please use it if you don't have your own contract documents.
That was a busy month and more to come. Watch out for chances to engage with the Landscape Assessment Guidelines and the Governance Review process in the next few months.
Stay in touch and look after each other.
He waka eke noa.
We are all in this together.
Mā te wā,
Brad