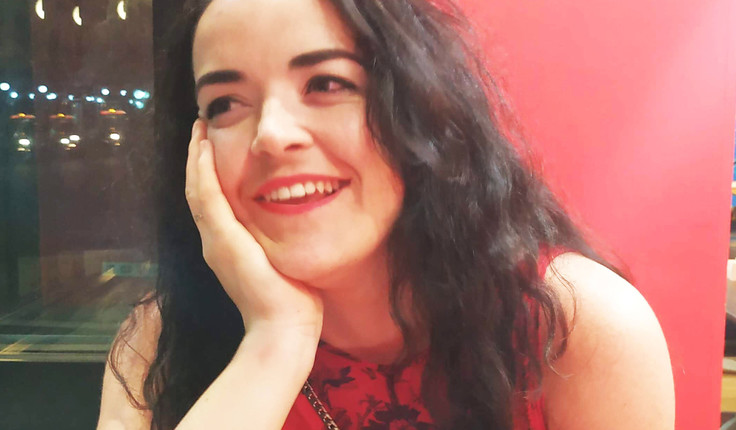 Gabriella Durcan has taken the plunge and recently set up her own landscape architecture business in Queenstown. She used to work in advertising but became disenchanted with the industry while in Amsterdam. So she flew home and got herself an MLA at Lincoln University.
She completed her master's thesis remotely from Queenstown and began working as a graduate with Patch Landscape, before establishing G/D Landscapes.
LAA: Why did you choose landscape architecture?
GD: To be the Monty Don of New Zealand was a teenage fantasy of mine. As fate would have it, I let my guidance councillor convince me away from Landscape Architecture, "maths and graphics aren't your strong suit" so I studied Arts and Commerce instead. It was inevitable for someone so passionate about the land that I'd return to landscape design, but my degree completely took me by surprise. Landscape architecture is a complex profession - to think as a landscape architect, holistically and sensitively, is a position of privilege. I guess Lynda Hallinan has the whole Monty Don thing stitched up here anyway.
LAA: What was your thesis on?
GD: My thesis explored the concept and role of 'place' in design practice. Processual landscape design is widely scrutinised in academia, but there's a real challenge for designers to connect with the landscape and its occupants when a more systematic process, driven by operational pressures of practice, often force us to accept assumptions. I designed and tested a reflexive co-design approach with the community at Lake Ohau Lodge and Snowfields. This case study enabled me to collaboratively investigate change processes affecting community resilience – tourism, agriculture, environmental degradation and fluctuating population numbers – whilst exploring how co-design might generate a more mobile sense of place.
LAA: Why did you decide to take the plunge and set up your own business?
GD: I just followed gut instinct and a desire to follow my own path within the landscape community.
LAA: What is it you're trying to achieve with your practice?
GD: I don't want to be confined to a desk. There's inspiration and practical knowledge to be had from working with the soil, plants and people. It's what drew me to the industry in the first place, and it is key to my connection going forward. My practice allows me to design foremost, but I also spend time in the gardens of beautiful properties in Queenstown. You only have your thoughts while you're gardening. After a couple of hours amongst the plants, I'm desperate to scribble new designs and inspiration on paper
LAA: How has COVID 19 impacted you?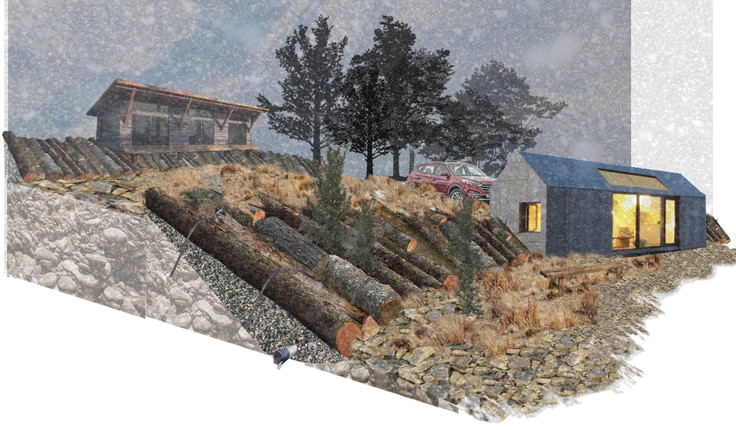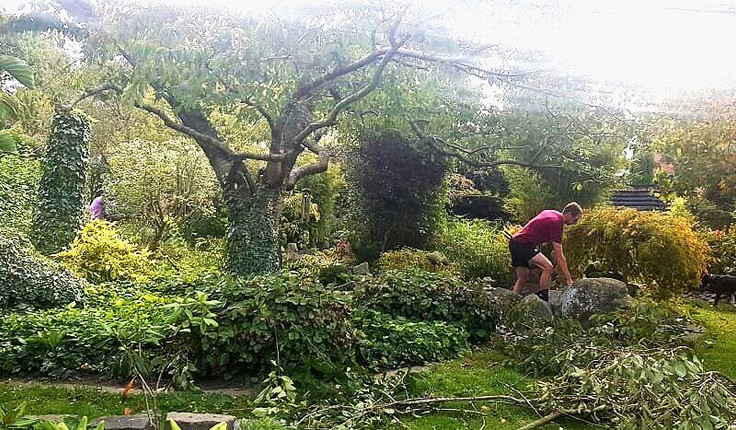 GD: Now that I've had time to process the implications of COVID, I feel incredibly lucky. My business is still new and adaptable with very few overheads. I was fortunate to have design projects underway which I have been working on during lockdown. How things will look out the other side, I'm not sure but I know my practice will grow and evolve.
LAA: It (COVID)presents a new set of challenges because of everyone's changed circumstances - has it changed the way you feel about going out on your own?
GD: No, I'm relieved to be self-reliant. You can be resourceful when you're paddling your own canoe. I can't imagine the pressure both employers and employees are experiencing right now.
LAA: What is your particular interest in the profession?
GD: I'm attracted to all scales of landscape, but garden design comes naturally to me and I get excited by plant selection and clever detailing. I initially set out to be a landscape planner, fascinated by the strategy involved. I think that's something I'll return to down the track.
LAA: What inspires you when considering a project?
GD: Generally, not my desk! Now that I have my own business I go to the hills for hikes or walk through the city and parks to source my inspiration. It's how I envisage the design in 3D – imagine how it'll occupy real space with topography and people.
LAA: You were a bit shy at first when we approached you - what did you mean about feeling like an imposter?
GD: Argh! Classic imposter syndrome. Why would I say that?!
LAA: How optimistic are you about the future?
GD: It seems we may be poised for an emergence of policy innovation. I'm optimistic our profession will be well situated to engage front and centre. On an individual level, I have a great education and a variety of experience. I'll find my niche.