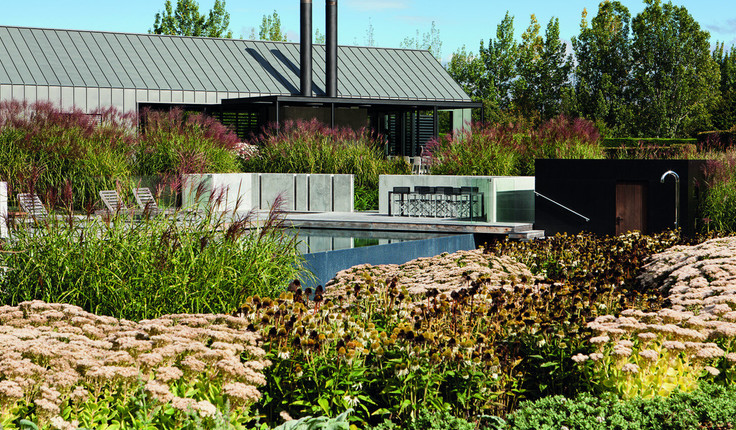 Watch Video
A naturalistic garden conceptualised a decade ago for Sir Michael and Christine, Lady Hill near Arrowtown has won the Residential Single Dwelling Category at the 2019 Resene New Zealand Institute of Landscape Architecture awards.
The Garden at the Hills is a kiwi take on Dutch garden designer Piet Oudolf's 'New Perennial' movement by Suzanne Turley Landscapes.
The award judging panel says the Garden at the Hills is a boldly designed and beautifully executed New Zealand garden which sits well with the contemporary house.
The judges say the series of curated garden and entertainment spaces have been skilfully sited around the house culminating in a mix of both intimate private garden rooms and other areas that open up and engage with the surrounding landscape. They say the garden design skilfully brings the mountains in.
Judges noted the careful seasonal planting and felt the garden would always be changing "with the planting in constant evolution throughout the year. Each season in the garden has its own moment and its own feeling."
The judges say "with immaculate execution and superb ongoing maintenance and development the Garden at the Hills is a significant benchmark in contemporary New Zealand residential garden design and is a clear category winner."
You can see more about Garden at the Hills here.
Watch video on the project here.