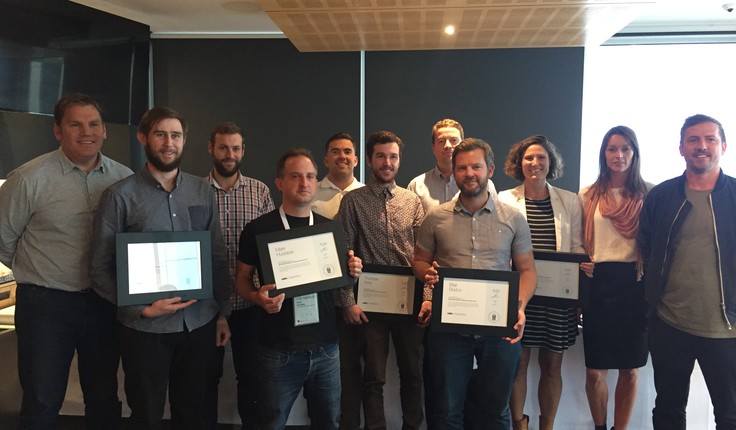 Recent presentation at the NZILA 2018 AGM
Congratulations to the 22 members who successfully passed the 2017 registration examination and are now Registered Members of the Institute.
Registration Certificates were presented at the NZILA AGM on 11th April to those in attendance by the outgoing President Shannon Bray.
Newly Registered Members:
Benjamin Mellor
Benjamin Loh
Blair Brixton
Bradley Ward
Bridget Robilliard
Dennis Aitken
Hanna O'Donoghue
Hugh Smith
Jacob Tully
James Marsh
Jordan Kuiti
Mark Fletcher
Mark Huxtable
Meg Kane
Megan Walker
Nick Jones
Nicki Williams
Rose Armstrong
Thomas Keal
Thomas Lines
Travis McGee
Wendy Chartres-Moginie


Mike Thomas, Chair of the Registration Panel commented that "The calibre of the 2017 applicants was extremely high with 25 interviewed in Christchurch, Wellington and Auckland. We warmly welcome our new Registered Landscape Architects with confidence that they will contribute to the growth of our profession".


Thank you to the Registration Panel:
Mike Thomas (Chair), Neil Challenger (Vice Chair), Brad Coombs, Orson Waldock, Travis Wooller, Hayley Muir, Catherine Hamilton, Joseph Muir, Angela McArthur, Lisa Rimmer, Kate Males, Jeremy Head, Jennifer Dray, Tony Milne, Matt Lester, Nancy Vance.

If you are a Graduate member considering the Registration process please click here for information.