Back to news & events
News
2018 NZILA Firth Conference - International Speaker profile
Posted 03 12 2017
in News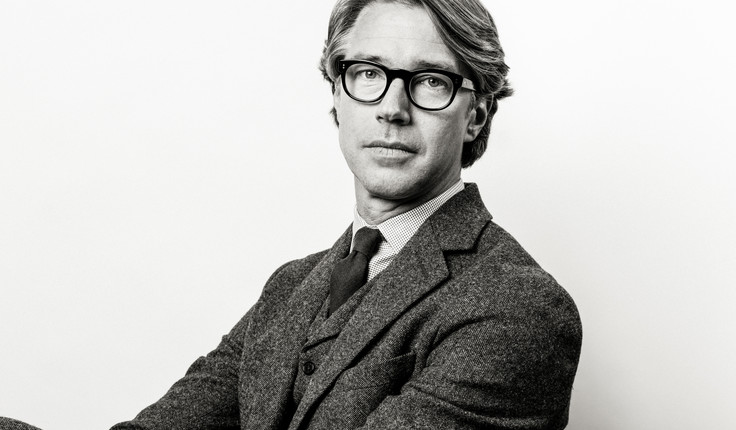 Thomas Woltz
FASLA, NZILA,
Principal, Nelson Byrd Woltz Landscape Architects, Virginia, USA
The Institute is excited to announce that Thomas Woltz will open the Friday morning discussion on Water and Ecologies
Over the past two decades of practice, landscape architect Thomas Woltz has forged a body of work that integrates the beauty and function of built forms with an understanding of complex biological systems and restoration ecology. As principal of Nelson Byrd Woltz Landscape Architects (NBW), a 45- person firm based in Charlottesville, Virginia and New York City, Woltz has infused narratives of the land into the places where people live, work and play, deepening the public's enjoyment of the natural world and inspiring environmental stewardship. NBW projects create models of biodiversity and sustainable agriculture within areas of damaged ecological infrastructure and working farmland, yielding hundreds of acres of reconstructed wetlands, reforested land, native meadows and flourishing wildlife habitat.
Presently, Thomas and NBW are entrusted with the design of major public parks across the United States, Canada and New Zealand. These projects include Memorial Park in Houston, Hudson Yards in New York City, NoMA Green in Washington DC, Cornwall Park in Auckland, the Aga Khan Garden in Alberta, Canada, and three parks in Nashville, including Centennial Park.
Woltz was educated at the University of Virginia in architecture, landscape architecture, fine art and architectural history. He holds master's degrees in Landscape Architecture and Architecture. After working in Venice and Paris, he returned to the United States to launch his career in landscape architecture. Today, Woltz serves on the Boards of Directors of the Cultural Landscape Foundation and University of Virginia School of Architecture Foundation. In 2011, he was invested into the American Society of Landscape Architects Council of Fellows, among the highest honors in his profession, and in 2013 was named Design Innovator of the Year by the Wall Street Journal magazine. Fast Company recently named Woltz one of the most creative people in business for 2017. His firm's work has been recognized with more than 90 national and international awards and has been published widely.