Back to news & events
News
Victoria University's Dr Bruno Marques president-elect of IFLA
Posted 28 07 2022
in News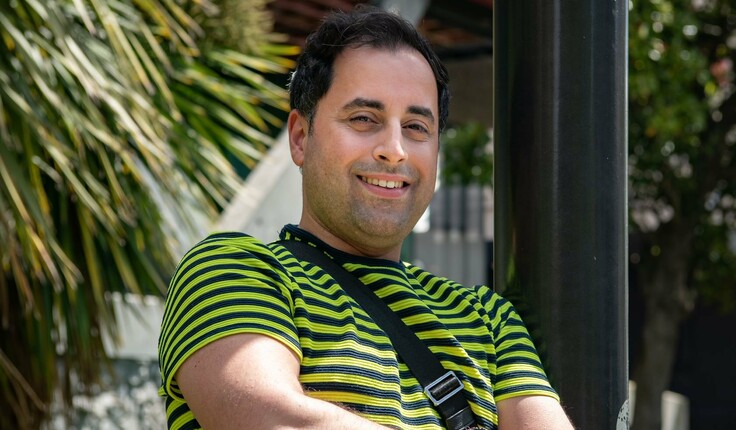 Associate Dean at Te Herenga Waka—Victoria University of Wellington's School of Architecture, Dr Bruno Marques, has been elected as president of the International Federation of Landscape Architects (IFLA).
Dr Marques will take up his position at the end of August 2022 for an initial term of two years.
Dr Marques completed his Landscape Architecture studies at Lisbon University (PT) and Berlin Technical University (DE), followed by his PhD studies at the University of Otago (NZ).
He has practised in Germany, Estonia, the United Kingdom and Aotearoa-New Zealand, having an extensive portfolio of built projects.
During the past eight years at Victoria University of Wellington in Aotearoa-New Zealand, Dr Marques has developed a comprehensive research agenda to embrace the formulation of frameworks on landscape rehabilitation, cultural landscapes, place-making and Indigenous community health and wellbeing.
A long-standing contributor to the International Federation of Landscape Architects (IFLA) since 2008, Dr Marques was most recently acting as the Standing Chair for Communications and External Relations (2014-2018).
He says IFLA "helps landscape architects to promote sustainability in the design of our outdoor spaces and build strong, healthy, and resilient communities."
He says the federation is "involved in many important initiatives that influence our built environment and the ways in which future generations will live, including work with the United Nations and UNESCO. As president, I'm interested in making the IFLA a global point of reference for landscape architects and other built environment disciplines."
Dr Marques says the role will provide an opportunity to share local knowledge with communities globally.
"My role will allow us to bring to the IFLA our environmental knowledge and our social and cultural values of landscape, as well as share our cutting-edge solutions to address the impacts of climate change and sea-level rise."
He also wants his leadership of IFLA to benefit local practitioners of landscape architecture.
"The quality of the work we do here is recognised internationally. As well as benefiting from the international knowledge shared through the IFLA, I hope to use my time as president to help Aotearoa contribute to developing landscape architecture internationally, particularly in countries where the profession lacks visibility and status."
New Zealand students of landscape architecture will also benefit from connecting with IFLA, he says.
"Students in Aotearoa will have the chance to connect and interact with other students across the world, particularly at events such as the IFLA World Congress, the most important annual event in landscape architecture. Engaging with like-minded people and learning about different contexts is important, as it enriches our way of looking at and designing the landscape."
Dr Marques has been closely involved in the Wellington School of Architecture's leading Landscape Architecture programme, which offers students the opportunity to create innovative design solutions for outdoor spaces.
"Developing Aotearoa's skills and capacity in this discipline will enable us to meet climate change, urbanisation, and sustainability challenges. As part of that ambitious agenda, the Wellington School of Architecture will offer a new master's programme in Urban and Regional Planning to increase the sustainability of our cities and urban form," he says.
IFLA represents 77 national associations and more than 40,000 landscape architects from almost every corner of the world. The organisation aims to promote landscape architecture and ensure the highest standards of education, research, and professional practice.