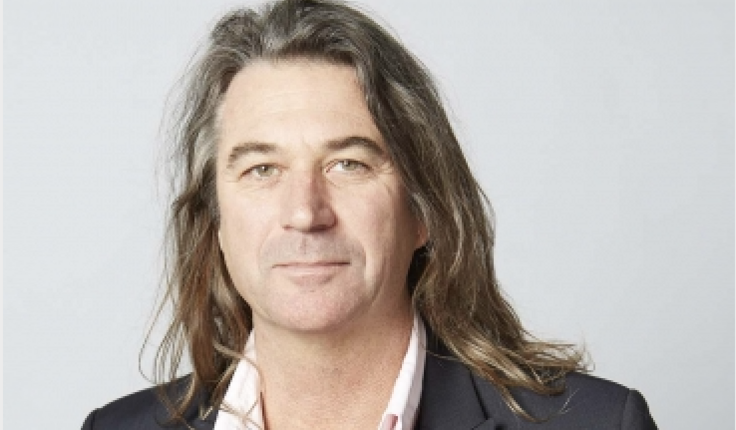 Richard Weller will be presenting virtually
Richard J. Weller is the Meyerson Chair of Urbanism and Professor and Chair of Landscape Architecture and Executive Director of the McHarg Center at the University of Pennsylvania. He is former co-director of Room 5.1.3 - a design firm acknowledged with a penn Press monograph (2005). Professor Weller will be presenting virtually at the 2022 NZILA Firth Conference.
In over 30 years of practice he has worked simultaneously as an academic and a consultant specializing in the formative stages of projects ranging across all scales. Weller's work has been frequently awarded in international design competitions and exhibited in galleries such as the Guggenheim in New York, the Venice Biennale, the Museum of Contemporary Art in Sydney, the Isabella Stewart Gardner Museum in Boston, the MAXXI Gallery in Rome, the Canadian Design Museum in Toronto and the Chinese Academy of Fine Art in Beijing.
He has published 7 books and well over 100 single-authored academic papers, book chapters and articles on the theory and practice of landscape architecture and urban design. He is also the Creative Director of the interdisciplinary journal of landscape architecture LA+.
Weller's most recent research concerns global flashpoints between biodiversity and urban growth. This research is documented in his latest web-based platforms 'The World Park Project', 'The Hotspot Cities Project' and the 'Atlas for the End of the World'. This work has been widely published, exhibited and reviewed.
Weller is an emeritus board member of the Landscape Architecture Foundation (LAF) in Washington DC and was inducted into the Academy of Fellows of the Council of Educators in Landscape Architecture (CELA) in 2020.
Weller teaches advanced design studios and subjects in the history and theory of landscape architecture and urbanism. In 2012 he received a national (Australian) teaching award and in both 2017 and 2018 was voted by the Design Intelligence Survey as one of North America's "most admired" teachers.
LAA: Why did you choose landscape architecture?
RW: In suburbia where I grew up there were three choices; make model cars, play with dolls, or climb trees. I chose the trees - a plan view as it were.
LAA: What is its role, what should it set out to do?
RW: On the one hand just make nice places for people, on the other, save the world from itself.
LAA: Tell us about your work scenario planning for cities?
RW: Scenario planning is just a smart way of saying kicking around ideas. I like kicking around ideas and believe it's important to try and broach the city as a whole before getting tangled up in fragments.
LAA: How has climate change influenced that?
RW: It's forced the question of whether the way we currently live is suicidal, and if so, then how we can change.
LAA: What role do landscape architects play in mitigating climate change?
RW: In reality nothing much - in theory everything.
LAA: What can attendees expect from your presentation?
RW: A bit more detail in response to question 5!
Conference Registration - click here to register