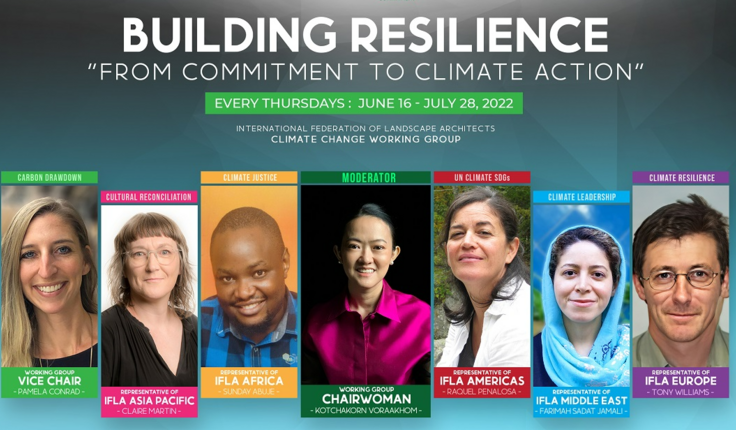 July Edition
Featured in this Edition:
Presidents Message - The 2022 IFLA-APR Council Member Election was completed on 24 June, and the new term list will be announced at the Regional Congress in Seoul next month.
IFLA APR Talk & Share - This series of activities aims to enhance landscape education and connect it with international standards, and to encourage countries to develop their own characteristics of landscape education.
Building Resilience "From Commitment to Climate Action - Watch the recorded live sessions that were held from 16 June to 21 July 2022
Corporate Member Feature - Shanghai Edging Architecture & Landscape Co.,Ltd.
LANDAWARD and IFLA APR - Alessandro Martinelli shares the importance of the LANDAWARD.