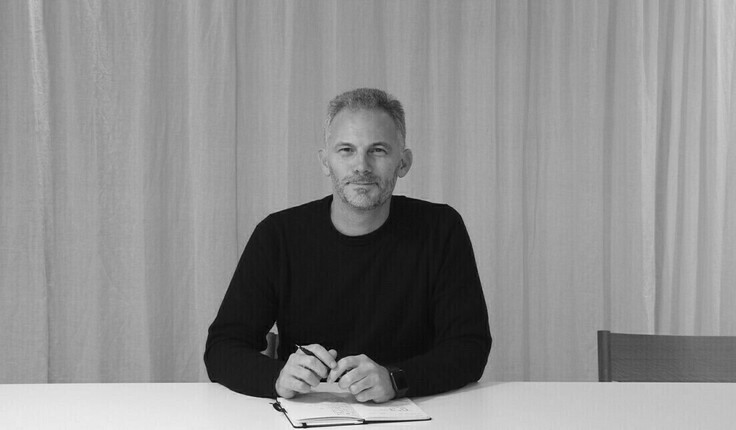 Register to attend our Governance zoom sessions
Tēnā tatou katoa - June already and there is a lot to update you on after a busy few weeks.
Annual General Meeting
Thanks to everyone who joined us for our 50th AGM yesterday, the first to be run exclusively online. Two remits were received prior to the meeting for inclusion in the agenda.
1 NZILA Governance Review
2 NZILA Best Practice Guide Visual Simulations 10.2
I'd like to thank Past President Shannon Bray and Graeme Nahkies (Boardworks) who presented on the Governance Review and outlined the background to and imperatives for change.
As Graeme outlined, the constitution defines decision making rights at the member/board interface and determines associated procedures. It is important to note a constitutional review is required to meet the requirements of the new Incorporated Societies Act 2022. The legislation has set higher standards of governance which include greater accountability and transparency to members and greater expectation placed on board 'officers'.

Thanks also to Debbie Tikao, the Institute's Te Ao Māori advisor, for her part in the governance review. Her guidance alongside inputs from Ngā Aho and TTaN is vital as we strive to not only improve our cultural competency but also to embed Te Ao Māori in everything we do.

To provide greater clarity we have four scheduled zoom meetings next week for members to join and ask questions about the proposed governance changes and the process.
The times for these are as follows - please click on date you wish to attend to register:
The new constitution will be tabled at a special general meeting later this year - we will keep you updated.

Other key notes from the AGM include the Remit of updating the NZILA Best Practice Guide Visual Simulations 10.2 document. Paul Smith spoke to this and it was agreed the Institute will establish a Working Group to begin the process of updating this document later in 2022.

Developing an Aotearoa New Zealand practice
Tuia Pito Ora New Zealand Institute of Landscape Architects & Ngā Aho, Māori Design Professionals inc. have developed a Statement of Direction: Developing an Aotearoa New Zealand practice which will continue to evolve along with our review of our MOU with Ngā Aho and our proposed governance changes. Te Tau-a-Nuku Chair Phil Wihongi spoke to the AGM about this document. This is an exciting and important development for the Institute and the profession and the document gives us real clarity and direction on embedding and Aotearoan perspective in everything we do collectively as an institute and in practice as landscape architects.

Matariki
We are just a week away from our inaugural holiday to celebrate Matariki.
Phil Wihongi told the AGM that Aotearoa is the first country in the world to mark an indigenous public holiday. The Institute used this opportunity to further our engagement with and understanding of the Māori world view with our Matariki Webinar on Tuesday. If you missed it, you can see the recording here. Thanks to the presenting team for this opportunity.

2022 Conference and Awards
October is fast approaching which is when we will once again gather to celebrate our profession at the 2022 NZILA Firth Conference at the Cordis in Auckland. This is of course an important one for us as we will be marking 50 years of the Institute. A reminder our earlybird pricing closes on 19 July. The Resene New Zealand Institute of Landscape Architecture Awards will be announced at the gala dinner on the evening of the 13th. Our six judges have completed their road trip visiting all the shortlisted built projects and are now deep in the hard task of final judging. I'd like to thank them for their dedication and diligence on what I know is a tough job.

2023 Conference
And while we are on the topic of conferences it gives me great pleasure to announce next year's event will be in Nelson, with more details to be released shortly. Our creative team is already at work crafting the theme. Watch this space!

Te Tangi a te Manu
Te Tangi a te Manu - Aotearoa New Zealand Landscape Assessment Guidelines in its printed form will be available late July. The NZILA team is in the throes of organising a tour by the authors to visit our education providers and branches to hold half day workshops. A launch function is also being planned and we will update you with those details once finalised.

Margot Long webinar
The next NZILA Streetscape Webinar is scheduled for July 29 featuring Margot Long, principal and founder of PWL Partnership Landscape Architects in Canada. She will feature in a Q & A on Landscape Architecture Aotearoa soon. She says as landscape architecture evolves amidst a backdrop of compounding cultural, social and ecological crises, it's clear that our profession cannot continue business as usual.

Volunteer week
From this Sunday National Volunteer Week, Te Wiki Tūao ā-Motu is being marked and one of the key planks is #Aotearoaofkindness which is pertinent for us this year. I'd like to take the opportunity to remind members of the importance of treating our many and valued volunteers, along with Institute staff, with kindness and respect when speaking or communicating with them.
That's it from me for now - enjoy our new holiday next week.
Ngā mihi o Matariki, te tau hou Māori
Henry Crothers