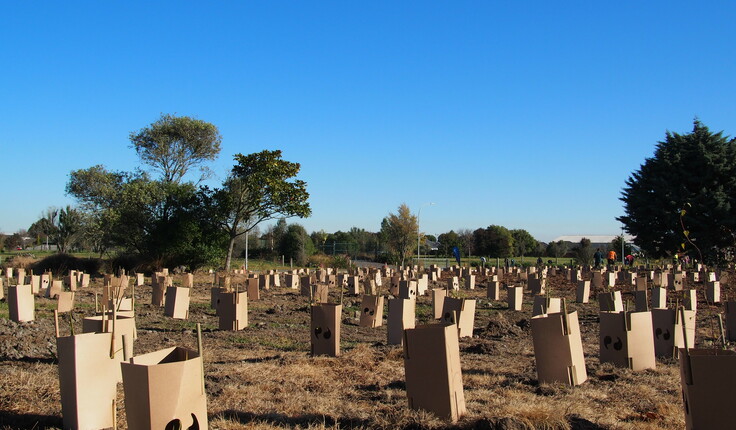 On Saturday 28 May, the first community planting day took place in Kaiapoi to get Huria reserve under way. It was a very successful day with a turnout of over 70 volunteers and a beautiful clear, sunny autumn day.
After an opening Karakia and a few brief speeches, everybody got stuck into the planting. The plan was to plant 800 plants but due to a glitch with the plant supplier we ended up with double that number; luckily with the great turnout of volunteers we still managed to get all plants in the ground in a very quick time. Also planted were five Totara that will greet visitors to the entrance of the reserve and lead them through the paths, which are due to start construction this month.
The next planting day for this reserve will happen in Spring 2022.