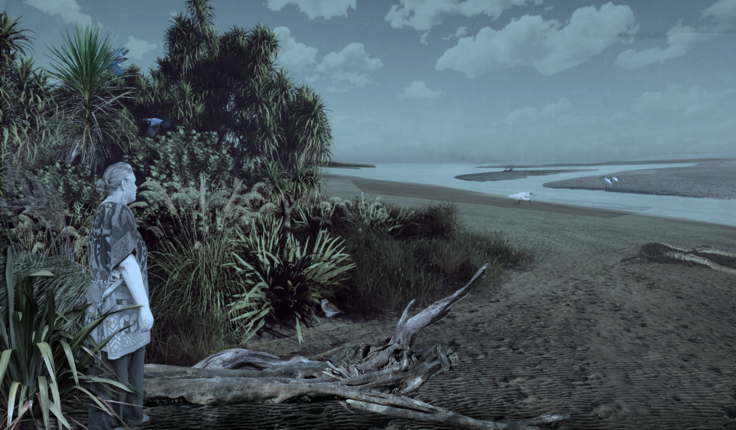 NUWAO Oceania Nature-based Urban Adaptation driven by Indigenous Knowledge Design Competition
We invite design professionals and practitioners, university students, youth / rangatahi and the general public to participate in envisioning how to develop innovative nature-based urban design solutions, rooted in Indigenous knowledge that support climate change adaptation and individual and community wellbeing.
We invite submissions of urban design, landscape design, architecture, temporary structures, interior architecture, public infrastructure and buildings, etc. The scale may be a single site or structure, up to a concept for a whole town or city.
If you could imagine a happier and healthier way of living that supports the resilience of community and our ecologies, what would that look like and how does that work? Can design help to integrate nature into urban spaces and transform them so they can evolve or regenerate socio-ecological living systems? How can we respond to societal challenges using Nature-Based Solutions (NbS) together with Indigenous knowledges, while acknowledging, celebrating, and working with local cultural identities? How do these solutions work with the future predicted challenges we are facing? What does better living mean for you and how does that improve our ecologies and wellbeing in just ways? Can climate adaptation contribute to increased Indigenous tino rangatiratanga (self-determination / sovereignty) and mana (pride)?
Submission Process
To register you will be asked to fill out a form with your details. You will receive a confirmation email acknowledging your registration. In this email you will be provided with a registration number. You will need to include this number on all documentation that is submitted.  
Prior to the submission deadline you will receive 2 automated email reminders advising you of competition deadlines. One at 4 weeks and one at 1 week prior to submission. Along with your registration number you will also receive a link to a dropbox folder. This is where you will be required to upload your entry. This will need to be uploaded before 5pm (NZ time) on Friday 18th November, 2022.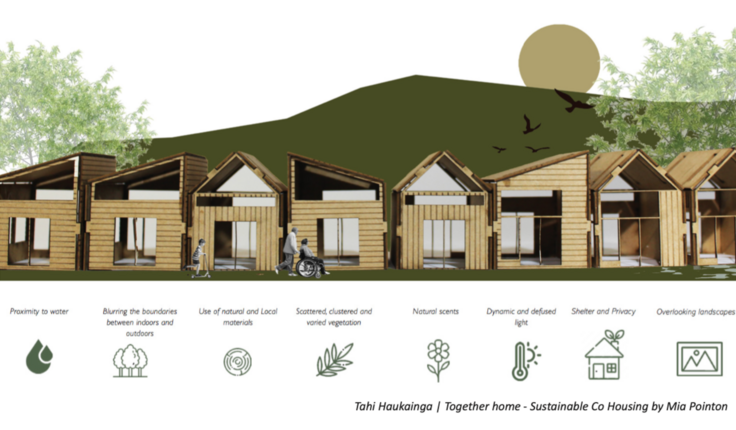 Competition Categories
This is an innovative approach to research and an open call to entrants globally that we hope will draw in design professionals, students, and the general public (particularly our rangatahi / youth). We have three categories with $NZ2000 prize money available in each.
Category 1: Pofessional
Category 2: Student
Category 3: Youth / General Public
We do not want to discourage innovation so if there is a different way you would like to submit please contact us directly at this email address: maibritt.pedersen.zari@aut.ac.nz. 
Each category will have a winner and highly recommended submissions along with up to 5 honorable mentions.
Purpose and considerations
From your contribution we hope to gain specific ideas, concepts and examples related to how to adapt Oceania's urban centers to climate change by working with nature in empowering ways for local and/or Indigenous peoples.
This design competition will help us to understand the issues that need to be addressed in these specific urban areas of Oceania  and to gauge existing understandings and approaches to the issues, while also capturing the collective imagination regarding how we might creatively adapt to climate change. Our team's focus areas are Port Vila (Vanuatu), Apia (Samoa), Tarawa (Kiribati), Te Awakairangi and Ōtepoti (Aotearoa New Zealand) and we particularly encourage you to focus your designs on one or more of these areas. Background information on these areas will be provided on the NUWAO website. We will, however,  accept entries related to any urban setting in any other Pacific Island nation, including Aotearoa New Zealand.