Back to news & events
News
Resene New Zealand Institute of Landscape Architecture Awards judges road trip
Posted 31 05 2022
in News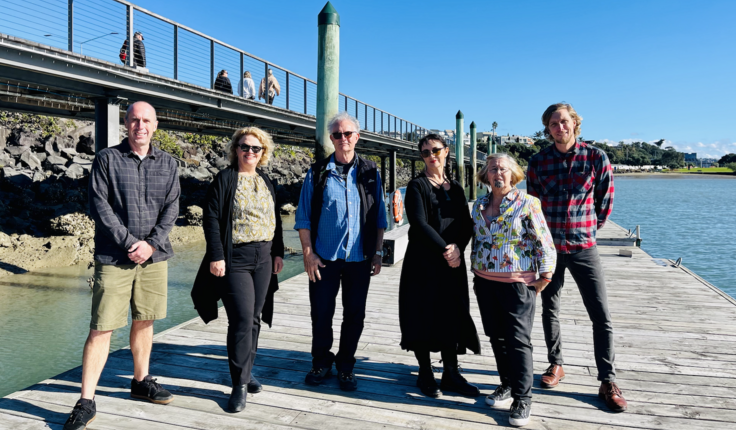 Watch Video
The Resene New Zealand Institute of Landscape Architecture Awards 2022 judging panel has just wrapped up a comprehensive road trip, visiting all built projects shortlisted for this year's awards.
Dr Jacky Bowring is the panel chair. She says this year is the first all judges have visited all shortlisted physical projects together and she says it has been an amazing experience.
"We've been able to debate anything we needed to have a close look at and while we have been travelling in the van together we have been able to discuss things," she says.
Fellow judge Dr Diane Menzies agrees saying together as a unit the panel could talk over their impressions. "We've learnt a lot from each other as well," she says.
First time judge Jamie Roberts says it is one thing being on site, but a completely different experience being there with all fellow judges. "Being on the road with everyone creates the opportunity to explore different ideas and reflections on the projects we have seen."
There are six judges; Dr Jacky Bowring - Judging Panel Chair, Charles Gordon, Peter Kensington, Dr Diane Menzies, Jamie Roberts and Debbie Tikao.
The judges say the really tough work begins now as they finish examining planned and written projects and then have to decide the winners.
The awards will be announced at a Gala Dinner on Thursday 13 October 2022 at the Cordis Hotel in Auckland, part of the NZILA's 50th year celebrations.
Watch the video below to hear more from the judges including their impressions of the road trip, emerging themes in the shortlisted work and how tough a job they have to determine the award winners.