Back to news & events
News
Reimagining Kaiteretere with regenerative planning and design
Posted 23 05 2022
in News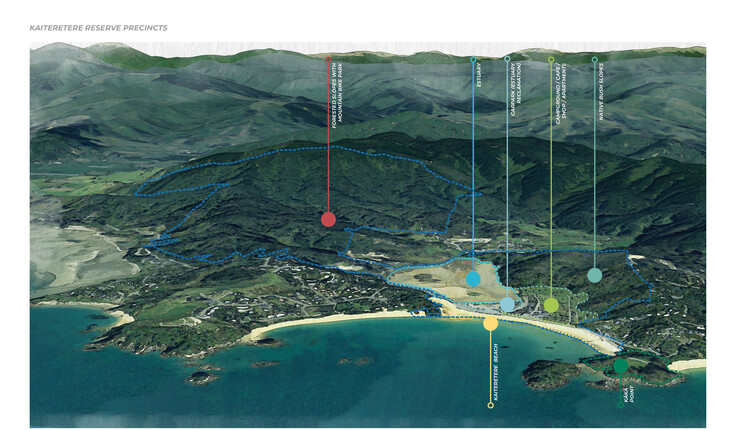 A destination spatial plan (Te Haepapa Rēhia o Kaiteretere) and reserve management plan is being prepared for two of Aotearoa's most beautiful landscapes - Kaiteretere Recreation and Kaka Point Historic Reserves.

To help achieve its vision of being Aotearoa New Zealand's best-managed coastal recreation reserve, the Kaiteriteri Recreation Reserve Board, Mana Whenua partners (Ngāti Rārua, Te Ātiawa o Te Waka-a-Māui (Te Ātiawa), Ngāti Tama), and Ngāti Apa have spent the past few months working closely with urban and landscape design experts and sustainability specialists from WSP.
Famous for golden sand and crystal-clear water, the reserves are a beloved holiday destination for thousands of New Zealanders and overseas visitors. The plan will position the reserves to adapt positively to change – letting the unique people and place values of this treasured coastal landscape flourish.
The brand-new plan will be a great local example of an inspired 'placemaking' solution that brings together landscape, cultural, restoration, resilience and sustainability values. All while creating a world-class visitor experience.
Kaiteretere, the correct traditional name, is a storied place, steeped in cultural and historical significance for Mana Whenua iwi. It holds special importance for our modern nation as the meeting point between Māori and representatives of the New Zealand Company in Te Tauihu o te Waka a Maui.
Visitors are drawn to Kaiteretere to experience its beauty, its famous beach and world-class recreation activities. Generations of families have flocked here to enjoy a seaside summer holiday - a quintessential Kiwi experience. For international visitors it is renowned as a must-see destination and as a gateway to the Abel Tasman National Park with its trails and ocean kayaking. For the local community, Kaiteretere provides a backyard playground for recreation and connection.
The status quo, however, has been under threat for many years. The escalating effects of the climate emergency, including sea level rise, threatens coastal reserves like Kaiteretere and Kaka Point. Overcrowding of our national parks challenges our finite natural resources and the 'remote get away' experience we have come to expect in our treasured landscapes.
Covid-19 hit the tourism sector hard, creating major disruption and uncertainty with diminished visitor movement and tourism spend. Kaiteretere, however, retained significant visitor numbers, through its local customers and attracting many visitors from across the country.
With the international visitor market now back open for business, it's more important than ever that Kaiteretere locates its long-term future in both local and international markets while being adaptive and quickly responsive to visitor numbers – wherever they're coming from.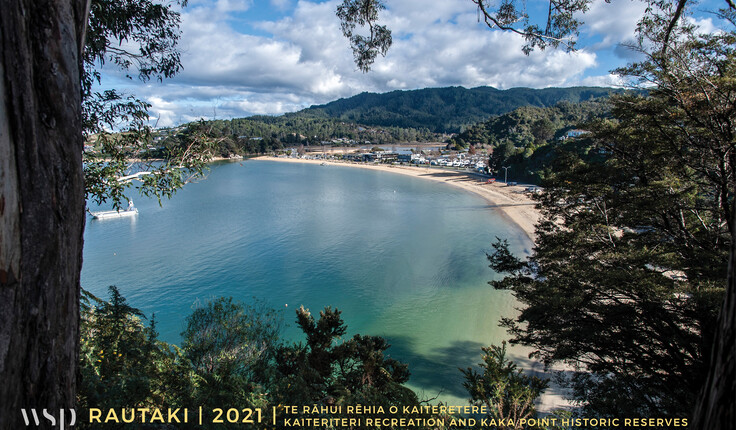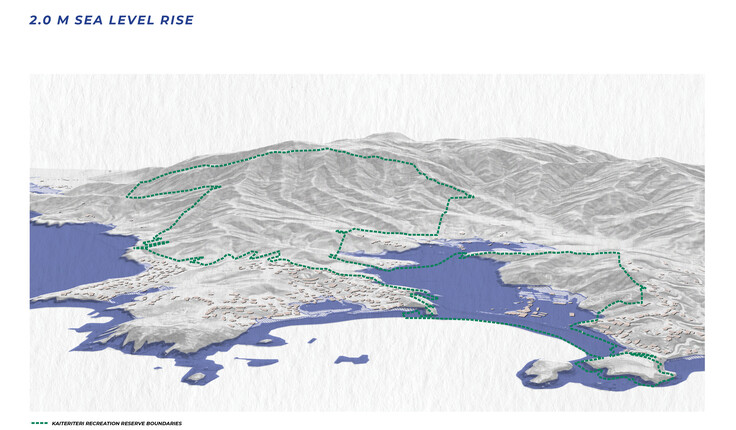 The cornerstone of tourism in Aotearoa New Zealand must be regenerative. That is, respectful of inherent value. It needs to make sure that people who visit know their experience will be authentic, slower and more immersive – one that reflects the values of people and place; where benefits accrue to local communities, the regional economy, and NZ Inc.
This approach fits well with the direction of travel already being contemplated by the tourism sector. In December 2020, an NZ Independent Tourism Futures Taskforce delivered an interim future-focused report highlighting what they believed needed to be done to create a better and more sustainable tourism future. The opportunity identified by the taskforce is to create a future visitor economy that is regenerative and resilient - one that will deliver net benefits across all four well-beings: social, cultural, environmental, and economic. In real terms, this means that future tourism experiences in Aotearoa New Zealand must:
Enrich visitors in ways that show genuine care and enable life-changing experiences;
Contribute to the unique essence, culture and health of local communities and their places;
Provide meaningful work and opportunities for those working in the industry to develop and grow;
Be enriched by the values of Te Ao Māori;
Improve the health of our natural ecosystems;
Generate durable financial returns and support further regenerative development
As international tourists start coming back to Aotearoa/New Zealand, this regenerative approach needs to work with a significant uptick in overseas visitors. It must also be flexible enough to deal with their intermittent loss. After all, the pandemic is far from over. In other words, it must be adaptive.
For Kaiteretere, success will be measured, in part, by the ability of The Reserves to adapt positively to change. Real transformation will see a future where the unique people and place values of Kaiteretere endure and are enriched - while a visit to the beach continues to be a core part of our national identity.
Credits:
Kaiteriteri Recreation Reserve Board: Chris Hawkes, Chair
Kaiteriteri Reserve Management: David Ross, CEO
Mana Whenua partners: Ngāti Rārua, Te Ātiawa o Te Waka-a-Māui (Te Ātiawa) and Ngāti Tama - and Ngāti Apa
WSP Landscape and Urban Design: Meg Back, Catherine Hamilton
WSP Nelson: Reuben Peterson, Tony Jemmett, , Peter Kortegast
WSP sustainability: Brigitte Hicks, Rowan Dixon,
WSP cultural advisor: Kumeroa Pihama