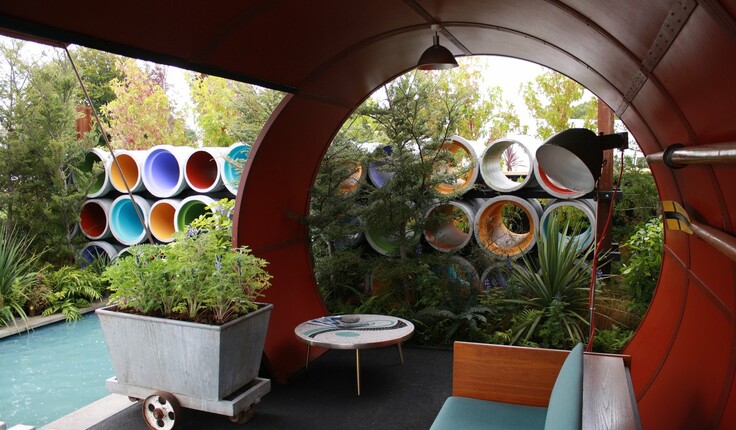 I've grown up with a love of plants and design.
Canopy Landscape Architects' Paul Roper-Gee says he has his parents to thank for his choice of career.
"I've grown up with a love of plants and design and landscape architecture seemed like a natural combination of those two things,"
He also credits many people he has worked with in shaping his career which has so far spanned 22 years.
The Lincoln University graduate started working at Robert Watson Landscape Architects before moving to Isthmus, Beca and now Canopy. He says a year based in Cambridge, UK working at the Cambridge University Botanic Gardens is also a highlight.
One of his favourite projects was undertaken while he was with Beca. "Working over in Port Vila in Vanuatu, redeveloping the waterfront there following on from Cyclone Pam, was great.
"Working in a different culture and seeing how the people there really love their waterfront."
He says another career highlight so far is winning Best in Show Exhibition Garden at the Ellerslie International Flower show in 2012.
"That was inspired by the McKenzie District and the hydroelectric power scheme and we had great fun pulling together the landscape elements and the industrial elements for that."
Paul says landscape architecture is an increasingly relevant profession, particularly in Christchurch where the post quake rebuild continues.
But he says climate change is another key focus for his fellow landscape architects and work must continue to make projects more sustainable.
You can see more from Paul Roper-Gee in the video below.