Back to news & events
News
Te Whakaoranga o te Puhinui wins international recognition
Posted 01 11 2021
in News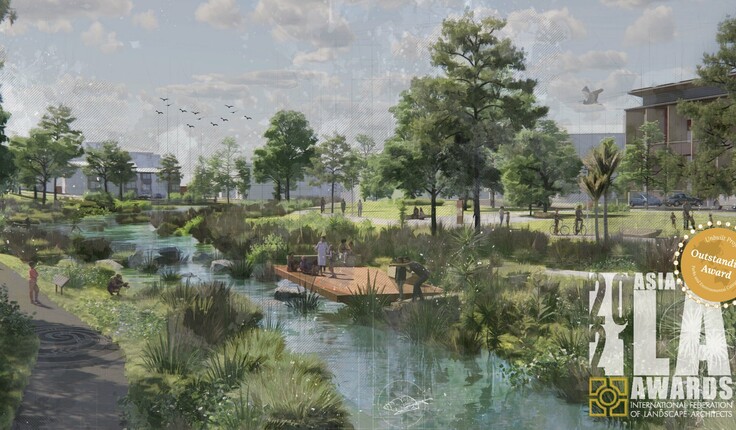 An ambitious plan to regenerate a polluted Auckland waterway has been recognised at this year's Asia Pacific International Federation of Landscape Architects awards.
Te Whakaoranga o te Puhinui won an 'Outstanding Award' in the Unbuilt Parks and Environment category, a category focused on showing sound strategy aligned with a clear vision to enhance greater sustainability for cities and environments.
It's also been selected to be part of a virtual Climate Change exhibition as part of the COP26 proceedings, underway in Glasgow. 
The plan was commissioned by Eke Panuku Development Auckland as part of its Transform Manukau programme and responds directly to the unique character of Te Puhinui, addressing current issues related to population growth, urban development, ecological degradation, climate adaptation, social deprivation and building capacity and capability.
Developed by Resilio Studio, it marks a collaborative effort between Waiohua Iwi, Eke Panuku and Healthy Waters, and has the support of senior leadership at Auckland Council, The Southern Initiative, Manurewa and Otara-Papatoetoe Local Boards, Te Papa Atawhai (DOC) and Kainga Ora.  
"We are delighted this project is receiving international recognition and we are looking forward to seeing it come alive over the coming years," says Resilio consultant, Finn Mackesy. "The intent and purpose of this project deeply aligns with our values and goals as a design practice.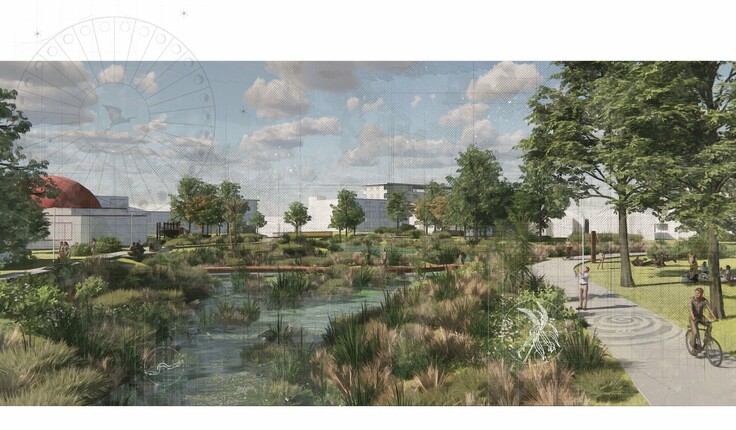 "From the outset, this project has been grounded in a living systems design bringing together mātauranga Māori, integrated catchment planning, ecological design, urban regeneration and social innovation under the same umbrella. It has been humbling to work with such passionate and skilled project partners and collaborators. We are really proud of our work on this project and our small contribution to the multigenerational transformation and regeneration of Te Puhinui."  
In their praise of Te Whakaoranga o te Puhinui the award judges said it was "an excellent project that integrates western ecological planning and design strategies with indigenous narratives.
"The layering of metaphysical information and design quality is impressive, while the methodology, planning process and design guidelines are highly innovative, exhibiting exemplary thought leadership."
Eke Panuku led the conceptualisation and delivery of the strategy. "From the outset, our Waiohua iwi partners challenged us to think more aspirationally and holistically around bringing health back to the Puhinui," said principal regenerative design lead Sara Zwart. "When we started this project four years ago, they requested we take a wider approach using an innovative mai i ngā maunga ki te moana – mountains-to-sea – approach, which has truly shaped the strategy as it is today."
Recognition for the work and unique perspective that mana whenua provide was long overdue, said Te Akitai Waiohua representative Karen Wilson. "This award acknowledges that a Te Ao Maori lens, seen through our eyes and sharing of our whakapapa and beliefs, has enabled this holistic and inclusive approach. This kaupapa is an example of the integration of 'lore and law' so each has a part to play."