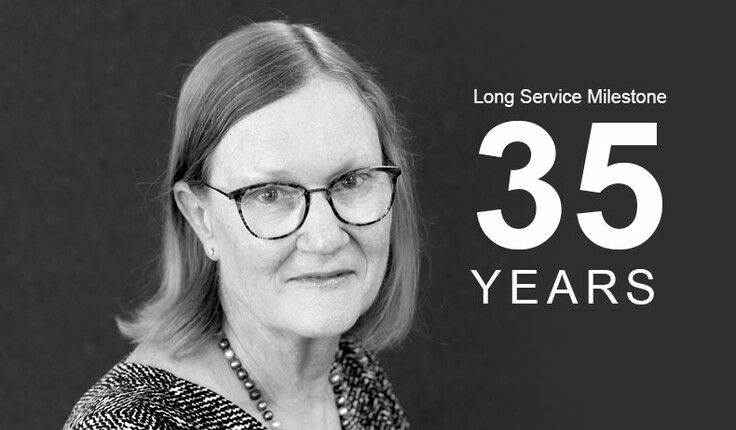 Sarah has had an influential role within Boffa Miskell, and beyond. Her work in parks, schools and kindergartens make a difference every day to the children and families that enjoy those spaces
Sarah is a pioneer in landscape architecture in New Zealand, advancing the practice into larger and more complex landscapes, helping the industry as a whole to mature and grow. She is a Fellow of Tuia Pito Ora (NZILA) and a Trustee of the Landscape Foundation; consistently seeking to build wider understanding of landscape and the industry's knowledge and skills to effect positive landscape change.
In April 2013, when the International Federation of Landscape Architects (IFLA) held its 50th World Congress in Auckland. Sarah was a member of the organising committee. Over 670 delegates from 39 countries attended the event.
During tenure as an NZILA Executive committee member, Sarah was instrumental in setting up the initial NZILA Awards program. Her own work has been recognized with numerous awards from the NZILA, Recreation Aotearoa, the International Federation of Landscape Architects and other professional organisations.
Sarah's many award-winning projects include a 2004 IFLA Award of Excellence for Project Manukau Coastal and Foreshore Restoration; the (then) New Zealand Transport Agency Urban Design Landscape Guidelines won the NZILA Landscape Publication Award in 2015; and Anderson Park Playground, an all-abilities playground which was Recreation Aotearoa's 2018 Outstanding Park, and Highly Commended by Local Government New Zealand for its Social Well-being aspects. In 2020 The Landscape Foundation was awarded the NZILA President's Award for the publication of Kia Whakanuia te Whenua.
Mark Lewis has worked with Sarah on many projects, and says, "While she has a diverse portfolio over her significant career, including massive-scale ecological restoration projects; and industrial, retail and housing developments; Sarah often comes back to the design of environments for learning, playgrounds, schools, and places for young people generally. "She balances all of the preoccupations with safety and accessibility gladly, while still achieving environments of great creativity and excitement. Sarah has provided the next generation with landscapes of wonder, imagination, and naturalness to explore."
Peter Whiting agrees. "Sarah has almost singlehandedly developed the education and play sector at Boffa Miskell and she has taken many others on that journey with her." Her interest in supporting young people extends to those she works with. "She has been a wonderful mentor to a large group of people over her career at Boffa Miskell," says Peter.
Sarah was instrumental in the establishment of Boffa Miskell's Auckland office, and current Auckland Managing Partner, Janine Bell, says, "Sarah is well known for her work in the planning and design of open spaces. She has taken a lead role in the design and development of numerous public parks, coastal walkways, playgrounds, schools and early childhood centres. "We are fortunate to have someone of Sarah's experience as part of the team. She is always prepared to share her skills, knowledge and passion for creating unique and interesting open space opportunities."
Sarah is a long-standing member of the Mentor group for NZILA Auckland Branch, assisting graduate members seeking to become Registered Landscape Architects. She has helped guide dozens of people through that critical step in their career, including Aynsley Cisaria. "Sarah has mentored more landscape architects through the early stages of their career and Registration than anyone else," says Aynsley. "And I am incredibly fortunate to be one of them. "I have gone from being a new graduate, trailing along behind Sarah and trying to listen and learn as much as I can, to taking more of a lead through design and construction, and finally running many of my own projects with Sarah as peer review," Aynsley continues. "I value her insightful comments, drawn from years of experience, and her collaborative approach to design that always brings out the best in the team."