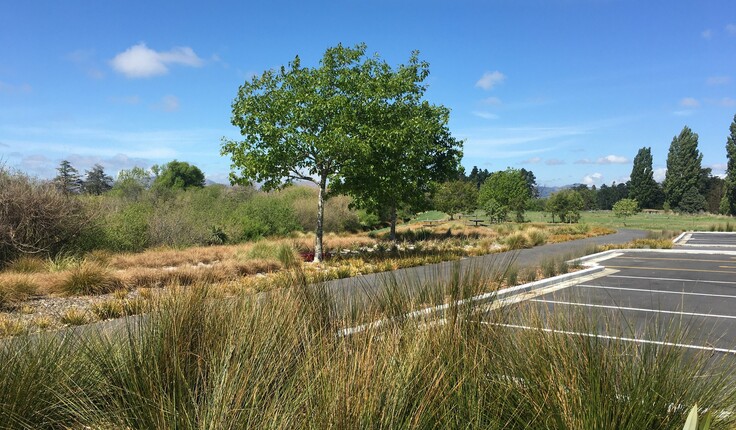 A project she first worked on as a Lincoln University student has remained a firm favourite for Kess Aleksandrova.
Horseshoe Lake is a much loved and well-used wetland reserve which suffered considerable damage in the Christchurch quakes.

Kess was most recently part of the Eliot Sinclair team which was asked by the Christchurch City Council to develop a plan to repair and regenerate the reserve North East Christchurch.
The lake is a wāhi taonga, a site of significance to local Māori and the surrounding wetland area is ecologically important as well as playing a crucial drainage role for this part of the city.
After the quakes much of the reserve was unsafe and and therefore not able to be used by the public.
Kess says the team was asked to not only repair and regenerate, but also to allow the park to be used by more people - including people with mobility issues.

Kess says she felt a huge responsibility to 'do right' by the site - and play to its natural assets without detracting from its existing aesthetic.
"The project had a few challenges, it is quite a complex site, and we had a few planning overlays which proved a little bit tricky."
"We had to think really carefully about what plants are we using? Where are we putting things? How do we minimise excavation?"
Now complete, Kess is thrilled with how the reserve is being used. 'The people are just loving it !"
You can see more about the project in the video below.