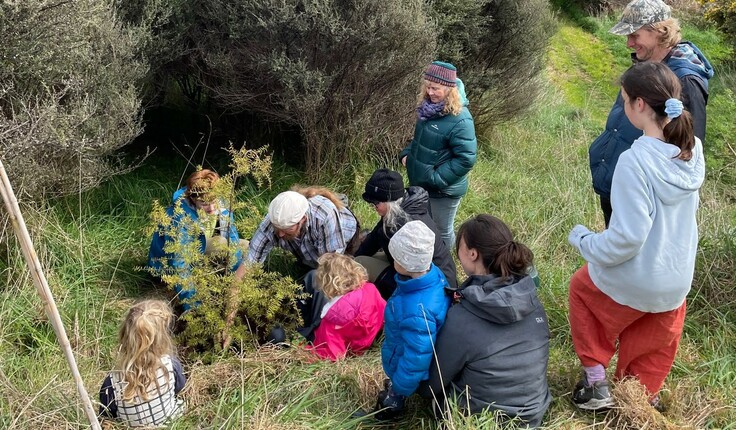 On Sunday 19 September, Wellington Branch members, family and colleagues planted a totara tree at Queen Elizabeth Park, Paekakariki to remember Megan Wraight who died last year.

The planting of a commemorative totara grove, started in 2011 and is now well established in memory of landscape architects who are no longer with us. The Totara grove marks the passing of Conrad Pharazyn, Ron Flook, Nina Creedman, Robin Gay, Mitch Walker, Barry Chalmers, Kay Bannatyne Jim Beard, and Megan Wraight.
Afterwards everyone retired to a nearby café in Paekakariki for coffee.