Back to news & events
News
Landscape architecture - from a different perspective
Posted 27 09 2021
in News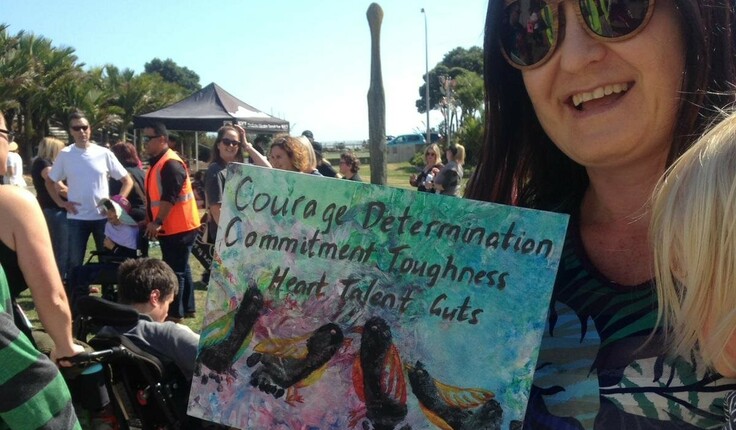 Martha Dravitzki is a landscape architect based in New Plymouth. She gained her masters at Lincoln University in 2006-7. On top of her family and work commitments she is deputy chair of the NZILA registration panel.
My day starts … usually 4 or 5 am for breakfast with my son Falcon who has a rare disease called zttk syndrome, which no one in NZ has! He requires extra help with eating, moving around and learning compared to typical two year olds.  I am massively blessed to be a part of his life and have learnt so much from being his main caregiver. 
For landscape architecture it has changed my perspective into accessibility and experience of the space around us, increased my understanding of the importance and expectations of interactions, engagement and achievements in public places with community and the ability to participate, recognise and adapt to peoples needs for learning and awareness.
My day ends with … some reflection and analysis of the day. My nature is philosophical anyway but with caregiving, work, householding, covid and business development I strive to practice mindfulness or else I would just drink too much. Asleep by 8 to make the most of the rest time and get through the night. 
In between … I participate in Falcon's education, therapy and recreational activities. We have a thermomix so that organises cooking these days. My husband's two teenage girls live with us every second week so that's awesome. 
When not caring for Falcon I work from home, mainly providing landscape advice for development and Landscape and Visual Impact Assessments for Juffermans Surveying Limited,  which is our family business.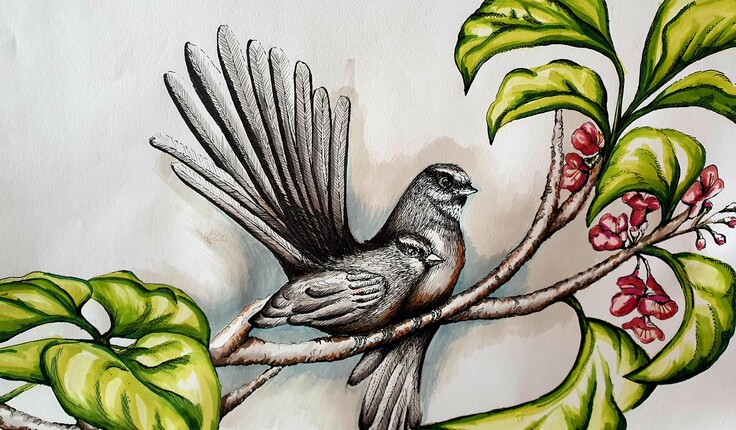 I volunteer for conservation groups including trying to set up a community plant nursery and contributing where possible to Rotokare Scenic Reserve which is a predator free sanctuary in eastern Taranaki. 
And I love to run for fitness and mental health. 
I'm inspired by … Falcon's determination and achievements. But really any results of motivation, commitment, endurance and creativity in the face of challenge and negativity. 
My first ever job … was at Mini Putt when I was at high school. But also, proud to have had grass roots experience working at Duncan and Davies nursery before it was eclipsed with the global changes in plant production. In its day D&D was the  largest nursery in the southern hemisphere. There are many streets and places named after the original nursery in New Plymouth and the urban environment is littered with plants grown there. They were notable for commercial reproduction of NZ native plants in the very early days before it became a thing. 
I gained a solid professional foundation in Landscape Architecture and Urban Design at Christchurch City Council in the strategy group and was honoured to be a part of the Central City Recovery Plan production after the devastating earthquakes. 
I also spent about 10 years at New Plymouth District Council providing strategic design and landscape assessment advice across the planning, parks and infrastructure areas.
 My finest moments … are spent with my family enjoying Taranaki.