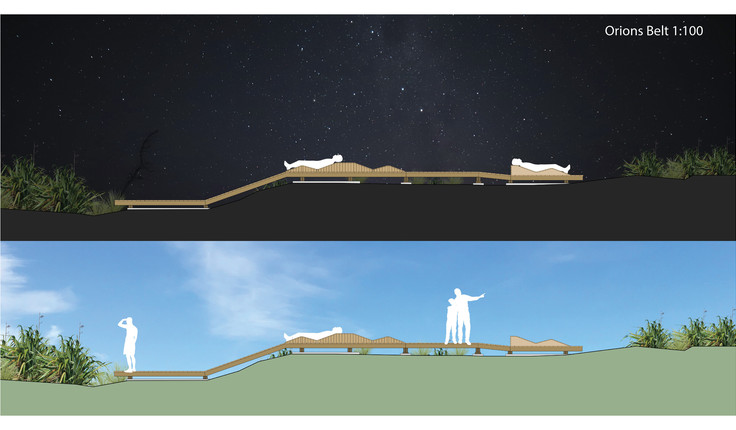 Just over a year ago LAA featured William Chrisp. He'd just been awarded the 2020 NZILA Vectorworks Student Scholarship and was to complete his masters thesis on how landscape can facilitate a night time experience so that the naturally dark environment can be enjoyed.
The keen photographer had become increasingly aware of the impact of light pollution on not only the night sky, but also our physical, mental and spiritual health.
Well, fast forward to today and Will has completed his thesis - finished his Masters in Landscape Architecture from Victoria University and is relishing the end to his five years of study.
His thesis is titled "The Night Sky - What Have We Lost" and investigates "how we can strengthen our personal connection to the night sky through landscape architecture."
"It feels very good to have the thesis completed, especially in an area I am already so passionate about," he told LAA.
"In the early months of the thesis it became apparent there were so many different research avenues I could have travelled down, particularly surrounding Maori Culture and Gender at Night which could have been two separate theses on their own. In the end the benefits of the thesis were not solely focused on how we connect to the stars at but also how comfortable we feel at night and how the landscape reflects our comfort.
"I really believe the design principles I discovered could be applied to methods regarding our interaction with the night time environment and I look forward to working with councils in the future on this."