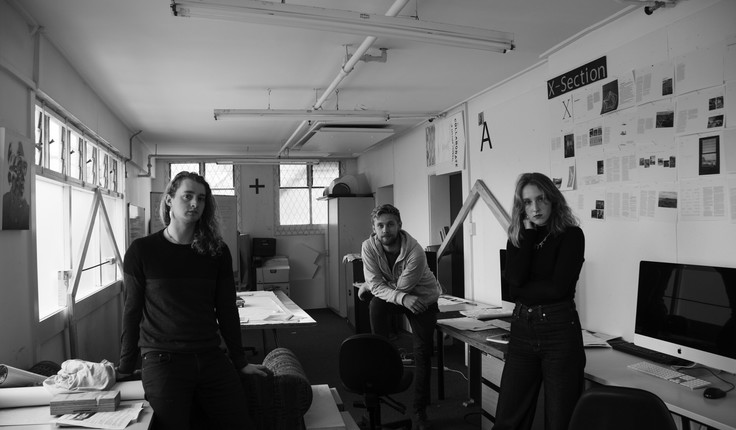 Call for submissions/ abstracts.
X-Section is a student-led magazine published annually. Each year a small group of dedicated students explore a theme that links life, love and landscape architecture - and hopefully captures the ethos of their time.
In this year's issue we ask the question, are we OK?
The 2019 pandemic rocked urban life so thoroughly that we appear to have slipped into collective shock. Covid-19 ravaged 30 countries and killed x million people, and an undisclosed number of animals, globally. After several years of anxious and increasingly excited talk of how climate change will radically change society unless we respond immediately, and...BANG! We are side-swiped by a global pandemic that immediately and radically changed society. Many of us have now experienced over a full year of lock-down. Those island nations who have escaped a hard lock-down are restricted to their island bubble, unable to personally connect with those outside. Yes, we have moved rapidly to mitigate the impact of the pandemic. Yes, we are working hard to build back in our local communities and economies. Yes, we are contributing to the change...but are we ok?
Trauma has become a very real issue at the centre of everyday life in a society of user-generated and shared content. The expanding literature on post-traumatic stress disorder (PTSD) has, over the past two decades, moved from a focus on post-military action to mundane experiences of life in an always-on and media-saturated culture. Early on in the pandemic we began to check in on others. It became common for emails and texts to ask, are you OK? It can be challenging to navigate the personal boundaries we all tend to assume for ourselves and for others. Such a simple question can feel awkward between peers, but it can also be a door to a conversation that could radically change a life. Perhaps it is time to turn this question over to the design community? Are we ok? Are they ok? Am I ok? How do we integrate this question into the work we do? Is there a need to explore post-traumatic landscapes? We are at the edge of an epoch. We will look back on this time from a POST-covid era. Will you say "hey, I'm just glad I checked in..."
XSection too checked in during the pandemic of 2020 and chose not to publish. So the current call for submissions aims to build a bridge between pre-covid and post-covid and dedicate the issue to checking in on one another. 2020 was not a lost year, but it was an important marker that needs some reflection. By way of climate, cultures, ecology and biodiversity, the world is changing. If Covid-19 has taught us anything, it has taught us that the impacts can be as radical as they are swift, and almost always just off the radar.
XSection 11 invites a submission of abstracts on checking in and asking are we ok?
Given the depth and breadth of landscape practice, submissions are welcome across a range of themes, including but not limited to, climate and environmental change, epidemiological environments, physical and mental health, biodiversity, local and regional ecologies and economies, urbanism and migration in a post-covid world, open space design, and your own unique experiences of the past two years. We welcome all submissions to take stock and consider the impact of the present on the practices of the future.
Submission requirements:
1. An abstract / statement of intent - max. 300 words (images are welcome).
2. A personal note - introduce yourself, and tell us how you're doing.
All documents should be saved as PDF and submitted by July 14, 2021. Email to team@xsectionjournal.com, titled: "SUBMISSION XS11"
If you would like a copy of XS21, please respond with a mailing address.
Submissions may be original papers, articles, design projects, objects/artwork, physical or digital media, and perhaps things not yet considered. If you would like to have us consider a different form of media, get in touch!
Selected work will be published online at https://www.xsectionjournal.com/ A further selection of work will be curated in XSection Journal 11 publication. A final selection of work will be published or displayed during the XSection launch at the end of 2021 - dates TBA.
Xsection will be working on a number of other events across the course of the year, so keep an eye out here for further details soon.
We look forward to hearing from you!