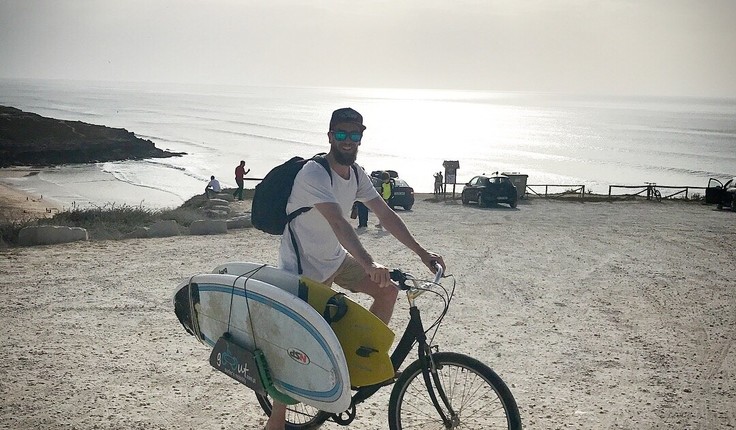 Gerard O'Connell's love affair with Denmark started as a child with LEGO. He considered the building blocks the "best toy ever", and when his mother told him they came from Denmark he remembers thinking "wow a country that creates this cool a toy must be a pretty cool place." So from an early age he knew he was going to spend some time there. 
As it happened his chosen profession of landscape architecture is taken very seriously in Denmark, which made the University of Copenhagen the perfect place to study for his Masters. And that's when he got really lucky, finding himself working in a small firm run by prominent LA, Marianne Levinsen.
"She had a massive influence on me," O'Connell says. "She is just an incredible creative mind. It was such an inspiration to work under her.
"She'd be sitting beside you while you're doing a drawing and there'd be a little bit of a difficult situation that we need to figure out, and she would close her eyes for an awkward amount of time and then she'd just come back to you and have it solved.
"It was like 'wow where did you just go?'"
His first day on the job he was introduced to Swedish sculptor Anders Krüger, who along with Marianne had won an international competition to design the first public memorial for the victims of the 2011 terrorist attack in Norway which killed 77 people, including New Zealander Sharidyn Svebakk-Bohn. And that became his very first professional project. 
"Now I look back on it I can't believe how lucky I was," O'Connell muses. 
On old maps unexplored territories were labelled "Terra Incognita - Unknown Land", and marked as white areas. And that is what the memorial was called, because the overwhelming grief Norwegians were feeling over the attack was unchartered territory.
"It (the attack) was such an incredible shock for the whole world, very similar to the Christchurch situation, where if it can happen in Norway or Christchurch it can really happen anywhere."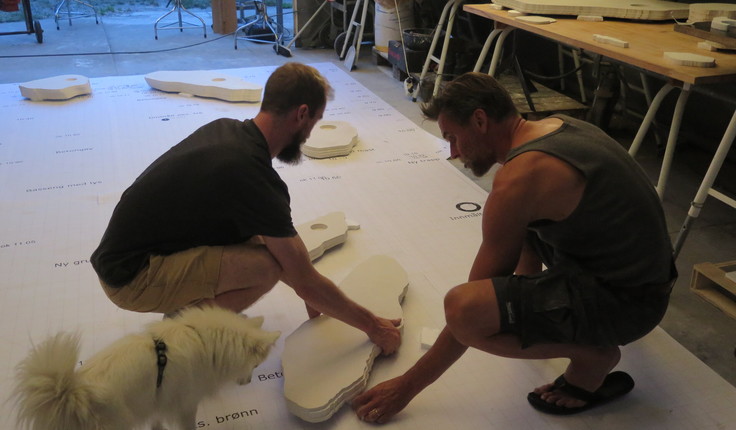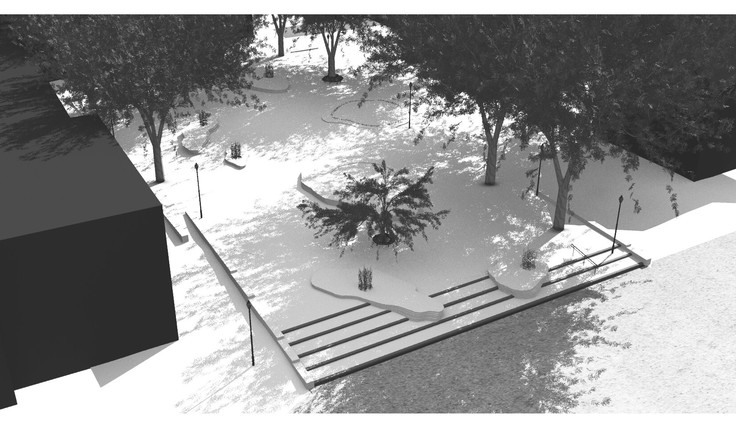 The islands of the memorial are organic white concrete forms, with text sandblasted into the surfaces. Those words - some of them written by children - relate to the values that were attacked on that July day: openness, democracy, empathy and humanity. 
"Another main text was a really powerful speech that the Prime Minister gave a couple of days after the massacre. It kind of captures the concept of what we did in the first line "77 murdered and 5 million in mourning".
O'Connell admits the responsibility for creating such a significant project can weigh heavily. 
"Meeting people that have been so horrifically affected by an event, and feeling the weight of that in what you're doing, it's hard to put in words. It's such an intense emotion attached to what you're doing and you don't want to get it wrong." 
When your first project is such a powerful, significant piece of work how do you get your head around more mundane, everyday projects like designing someone's back yard?
"There was a reality check," O'Connell laughs. "But I genuinely love what I do. There's many elements of what I took from that project that come through even when I'm designing somebody's back yard. "What really motivates me is the expression of architecture and the different ways people interact with it."
After just over five years in Denmark O'Connell felt a yearning last year to return home to mountains and the New Zealand lifestyle. He now leads Rough + Milne's Wanaka office.
"Coming from Copenhagen to Wanaka has been a change of scale, budget and culture when it comes to design. 
"The Danes take design very seriously and you see that through all aspects of life.Whereas I think with New Zealand's DIY culture, they want a design but then they want to do it themselves. So they're taking your vision and doing it in their own way. 
"But you just get over yourself and think, actually you know this is still pretty good. I've never regretted my choice of profession."