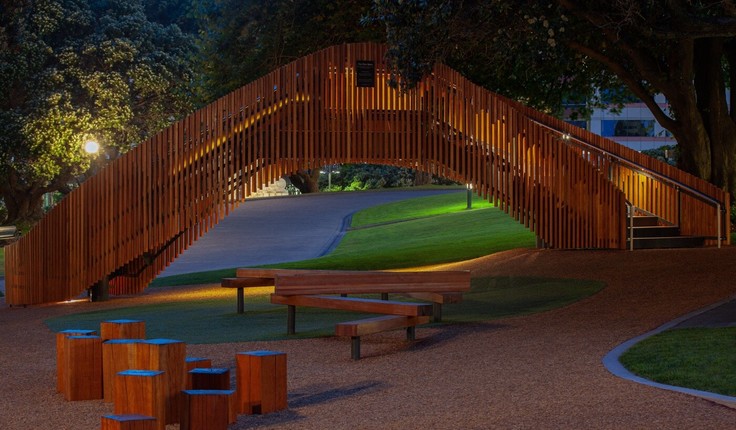 The shortlist for the Landezine International Landscape Awards (LILA) has been announced with the Parliamentary Play Space in the capital making the cut.
The Studio Pacific project is a finalist in the Schools and Playground section along with four other international projects.
Lead landscape architect on the project Mark Fletcher says the Studio Pacific team is "very excited that it has been selected as one of the five shortlisted entries.
"There was a lot of great work submitted for the LILA awards and so to be recognised amongst the competition is pretty special."
He believes the project has been well received by the LILA judges because "we had a strong concept and what was realised on the ground stayed very true to that.
"It was a great client vision that challenged us to do something special within the heritage grounds of our Parliament. We wanted to create something that was not only fun for children but appealed to all ages and a lot of time and effort was spent getting it right – from siting the play area amongst the trees, to creating the form of the slide and to detailing the slide components. A lot of credit goes to the team that built it too."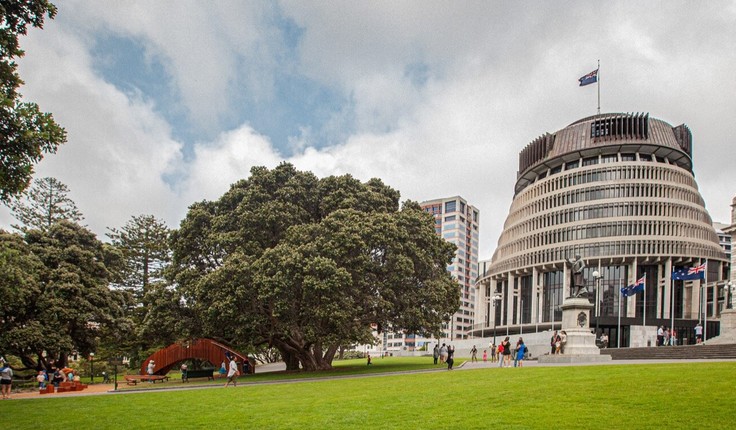 Here is that team:
Client: Parliamentary Service
Project Manager: TBIG
Structural Engineer (slide): Novare
Main Contractor: Numat
Slide Fabricator: Total Sheet Metals
Playground Certifier: Park Central
Mark says the landscape architecture profession is in very good heart in New Zealand.
"It is very exciting to practice landscape architecture in Aotearoa at the moment. There are a lot of great people and practices out there doing some really interesting and creative mahi. It's more than just a few practices now and the bar is being constantly raised
"I'm looking forward to next year's NZILA Awards as I think there will be a lot of great work on show there – 50 years on our heart is beating pretty strong!"
LAA showcased the Parliamentary Play Space in May last year - you can see the piece here.
Landezine has congratulated all shortlisted entrants and expressed its thanks to all offices which submitted to LILA 2021. The winners are set to be announced in about a week. You can see all shortlisted projects here.
The invited jury members for the awards are: Marianne Levinsen, Catherine Mosbach, Chloe Humphreys, Marti Franch and Andrew van Egmond.