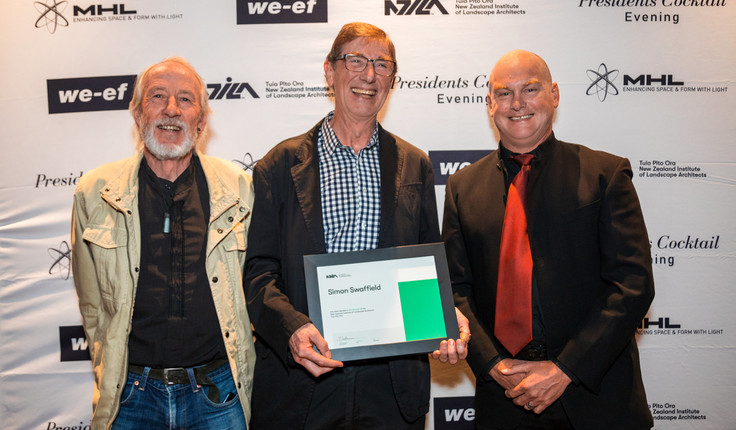 Dr Simon Swaffield has been made a life member of the New Zealand Institute of Landscape Architects Tuia Pito Ora.
In receiving the accolade Dr Swaffield said he was humbled and honoured to receive the award from the Institute which has been like an extended whanau for him.
He says he is also pleased for his colleagues at Lincoln University's School of Landscape Architecture as the award is recognition of the importance of the programme.
As the citation for his award says, Simon Swaffield was born and educated in the United Kingdom, with an MA from Cambridge University where he studied geography, a diploma in landscape design at Manchester University in 1977, and a graduate diploma in town planning at Edinburgh College of Art/Heriot Watt University in 1981.   
"After graduation, Simon's professional focus was on environmental assessment, particularly in the oil industry, leading to working in Canada in 1982. While in Canada, Simon taught at Nova Scotia College of Arts and Design, the beginnings of an outstanding academic career.
"In 1982 Simon moved to New Zealand to take up an academic appointment with what was Lincoln College's Landscape Section of the Horticulture Department, and over the decades that followed he was pivotal in the evolution of the teaching of landscape architecture in this country. Since its beginnings in 1969 the landscape architecture qualification was a postgraduate diploma. Recognising the potential for expanding the educational framework, in his role as coordinator of the Landscape Section, Simon introduced a proposal for an undergraduate degree. By 1988 the Bachelor of Landscape Architecture was established, with the first graduates completing the degree in 1991."
While "putting landscape architecture education firmly on the map in New Zealand," Dr Swaffield was undertaking a PhD at Lincoln University and was awarded a Doctor of Philosophy in Resource Studies in 1991. Simon's doctoral research focussed on issues of landscape assessment of trees and plantations in the Canterbury High Country.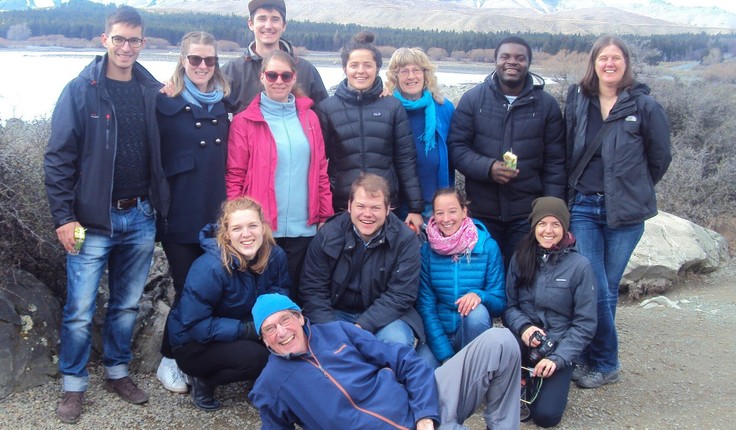 The citation says Simon has contributed significantly to the profession of landscape architecture in Aotearoa New Zealand as well as internationally. He is a member of the College of Fellows of the Council of Educators in Landscape Architecture, a review member for the International Advisory Boards for Landscape Journal and the Journal of Landscape Architecture, and Honorary Professor at the Centre for Forest, Landscape and Planning at the University of Copenhagen. In 1995 Simon founded the international peer-reviewed journal, Landscape Review, the first peer- reviewed journal of landscape architecture outside North America and Europe.
He was the foundation Head of the Department of Landscape Architecture, and served as programme head for around 20 years between 1985 and 2009. In 1998 Simon became Aotearoa New Zealand's first Professor of Landscape Architecture.
In 2018 Simon retired, and was awarded the status of Emeritus Professor by Lincoln University, a title which pays testament to his decades of significant contribution to the University.
Simon says he has always thought landscape architecture is a worthwhile profession.
"It's a good thing to do. It's a good way to spend your life."
You can see more about what drives Simon in his career in the video below.