Back to news & events
News
National billboard campaign for Resene NZILA Award winners
Posted 26 03 2021
in News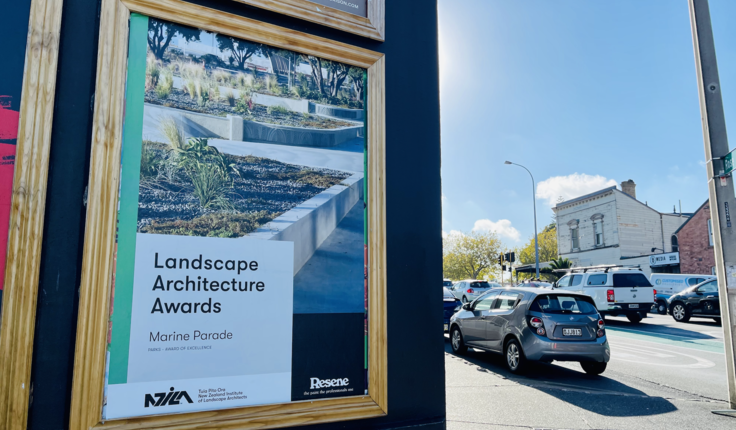 You may have spotted billboards around key New Zealand cities celebrating the most recent Resene New Zealand Institute of Landscape Architecture Award winners.
Resene, in close collaboration with the NZILA, has commissioned the billboard campaign showcasing the 2019 award recipients. They are on display in Auckland, Tauranga, Napier, Hastings, Wellington, Nelson and Christchurch.
NZILA Chief Operating Officer, Vicki Clague, says the billboard campaign is a great visual display of the breadth of work landscape architects are involved in.
She says a key focus of the Institute has been to raise the profile of the profession and to enhance public understanding about what landscape architects do. She believe the billboards are an excellent way of getting landscape architecture projects in front of the New Zealand public.
"Through the long term collaboration with Resene the billboard campaign also extends the life of the Awards programme," she says.
Watch the video to see a selection of the billboards from around the country.