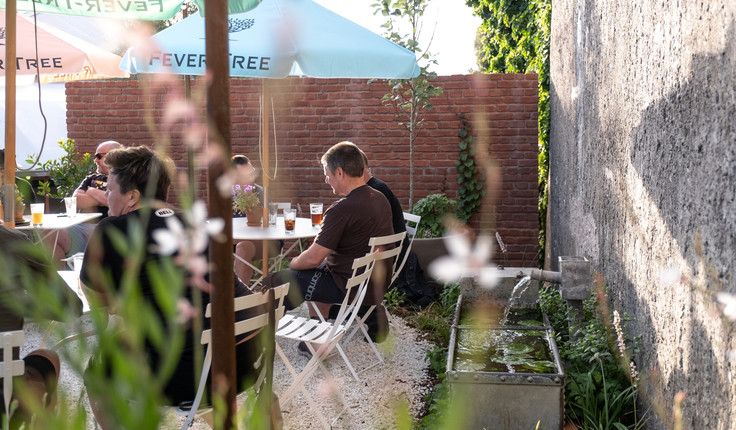 What do a pub, a library and a garden have in common? For Richard Neville of Neville Design Studio - the answer was clear - they all tell stories and it was that concept he applied to Galbraith's Folly.
The result? A design that transforms an underused 'in-between space' into a rich and dynamic beer garden at Galbraith's Alehouse in Mount Eden, Auckland.
As client Keith Galbraith puts it – calling it 'the back garden' is something of an understatement for the inviting and integrated spaces Richard and his team created in a short time frame during a global pandemic which put pressure on plant supplies.

The inviting walled beer garden created at Galbraith's Alehouse in Mount Eden, Auckland. The brief was to create a walled English beer garden on the empty site behind Galbraith's Alehouse (formerly Grafton Public Library, built in 1913).
A tricky site that required the subtle integration of a number of different levels and thoughtful curves to make awkward angles disappear.

Richard Neville had to navigate a tricky site to create the stunning garden. Richard says it was vital the garden connected with the pub's location, Mount Eden, Auckland and New Zealand. "How do you create an English Beer Garden, while grounding it in New Zealand?"
"This was achieved by weaving natives into the perennial plant palette and also using recycled Auckland kerbstones that connect with the region," says Richard.
Watch the video below to discover how Richard overcame some key challenges to complete the project in time for our kiwi summer.