Back to news & events
News
Kirsten Bauer to speak at the 2021 NZILA Firth Conference
Posted 07 12 2020
in News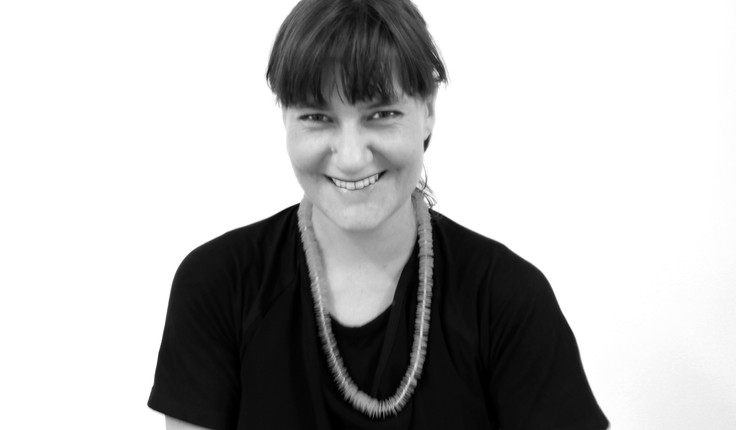 Kirsten Bauer is a Director of ASPECT Studios, a global, Australian-based, urban design, landscape architectural and green infrastructure design practice.
A respected design leader with 20 years expertise in public realm and infrastructure strategy and design across Australia and internationally, she aspires to foster community, build social capital and resilience and, through design innovation, build competitive global success for the cities in which she works.
Kirsten has led significant award winning projects across Australia and internationally. She is a member of several government appointed design review panels and committees as well as being a long standing juror and professional advisor to the University of Melbourne and RMIT University, where she is an Adjunct Professor. She says Education is fundamental to her thinking and she regularly lectures at universities and industry events globally.
Kirsten will be speaking on how to "generate spaces of equity and subvert the exclusionary fixity of boundaries" at next year's NZILA Firth Conference in Tauranga in May.
LAA put some questions to her.

LAA: Congratulations you made it through 2020. How has this year influenced the way you think about landscape architecture?
KB: It's increased my believe in the importance of connection to open space and nature within our urban centres in particular. In Melbourne we went through months of strict lockdown, and I'm appreciating more how local street and park design either supports local life or puts barriers in place. I live on a dead end street, and the kids coming out around 4pm brought half the adults out too and we become more familiar with our neighbours.
LAA: What are the shifting demands of the profession in relation to climate change?
KB: The demands haven't so much shifted as enlarged or stretched. The discipline understands that climate change needs to be addressed through political, policy and design approaches. This engages individual power as much as the practice or group power. The stretch demands that we know how to address climate change in our work, the codes and policies that our projects must support. We also have to advocate to our clients and community the need for change. We are influencers, change agents, advocates, activists and designers.
LAA: What makes an effective landscape architect?
KB: If anyone knows can they please tell me? Being "effective" is something we need to think about every day. How do we identity and even judge what is effective? I think being effective is multi-pronged, it's about being an effective citizen in the political environment, it's about promoting climate design with clients and colleagues, it's about sticking your neck out, it's about working behind the scenes to change policies that will then have substantial influences on the environment. Choose your area to be effective and commit.
LAA: How important is it do you think for practitioners to share knowledge and ideas, to keep educating themselves?
KB: Landscape architects are good at sharing, but I think we (still) have to get away from hero shot self-congratulation and learn to be far more critical. We have to ask how we can tell if a project is good. We have to state what our criteria are. Can we set measurable goals? Do awards really reflect what landscape architecture brings to world? I think we have to do a lot more sharing beyond our discipline – have more conversations with ecologists and planners and sustainability experts and horticulturalists and politicians and policy-makers. And education is of course vital. It's essential for us to evolve and develop. The world keeps moving. We're in a climate emergency. Keeping on top of what is best practice takes constant learning and self-examination.
LAA: I read somewhere that you're a (self-described) "well-known non-doomsday pessimist". Must have made this year really tough. But what do you mean by that?
KB: I am a bit of doomsday person, the climate emergency and the mass extinction going on are very real, they're looming large, but humanity and nature keeps providing hope. While the pandemic is catastrophic, it seems our world needs catastrophic events for change to occur at fundamental levels. I wish humanity did not work that way – but we are far away from being an evolved species that make good decisions in good time.
LAA: What will your key message at the NZILA conference be?
KB: Things are possible, and to be effective you have to dig deep and jump in. What I will be talking about is my role as a landscape architect and being an inaugural member of the Birrrarung Council, the bi-cultural board set up by the Victorian State Government to ensure the protection of the Yarra River (Birrarung) as a "living entity". This follows the Yarra Protection act, legislation that is the first indigenous spoken and named legislation in Australia in its own way significant as New Zealand's own Te Awa Tupua (Whanganui River Claims Settlement) Act 2017 (NZ). So, the message is that landscape architects need to be supported and support each other in being part of policy and governance, we need to play the long game and believe that change can occur.

Early Bird registration is now open.