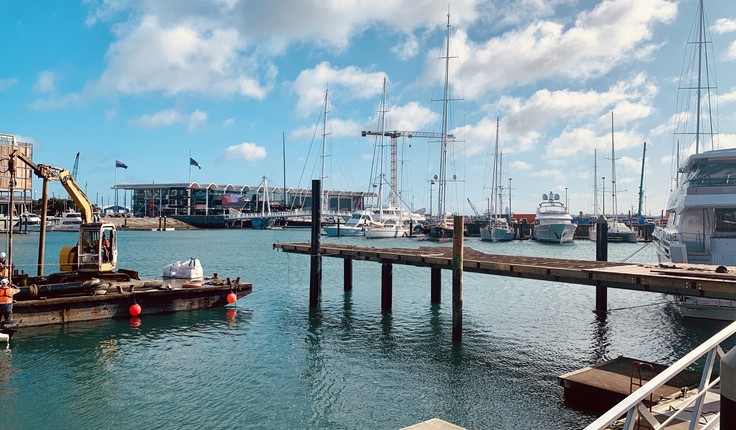 Earlier in the year we launched a new occasional series - our Project Profile, where we follow a specific project through its progress from inception to completion. We started with The Lookout by LandLAB. You can see the first story and video here.
Well it's time for an update. This project , which is part of a suite of projects which make up the Auckland Viaduct Harbour Masterplan, has a tight turnaround and is set for completion in November.
Henry Crothers and Sam Gould initially told us in July that The Lookout sets out to be a strong sculptural form probing 30m into the harbour from the geographical centre of the Precinct, visually connecting key destinations and re-connecting people to the water.
They said The Lookout functions as both a destination experience and a vantage point for observation of the basin, city centre and wider landscape. The Lookout extends from the land side promenade in the Viaduct to the middle of the harbour.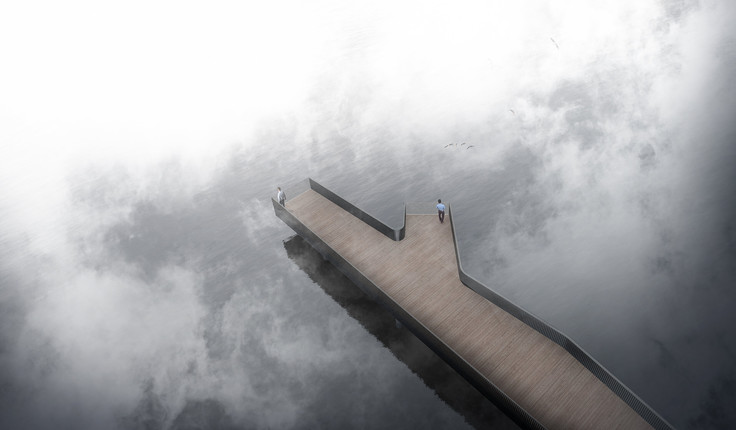 Sam Gould says it is a balustrade structure made up of aluminium fins with a 12mm aluminium capping rail. He says it's a parametric design which went through a number of iterations in the design process.
We caught up with Sam recently at the site. He's really pleased with progress so far and says there have been no major hitches. They are on track for their November completion date.
You can see more from Sam and the project's progress in our video.
The details:
Location - Viaduct, Auckland, NZ. Client - Tramco.
Date - 2017 - Current Team - LandLAB, Novare, Alta + Design Production.
Completion due November 2020.