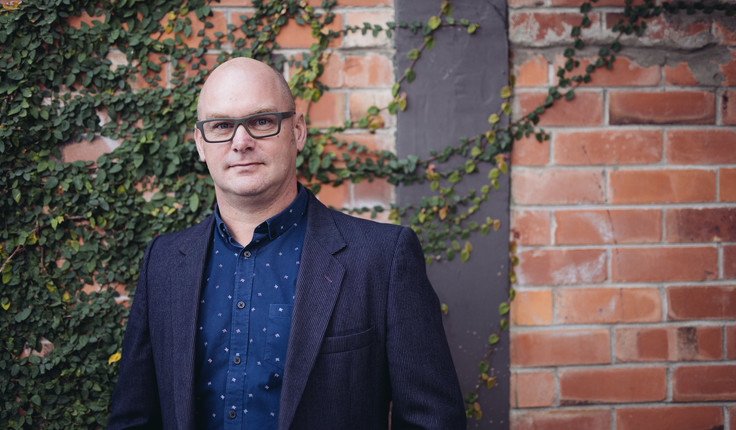 September 2020
Tēnā koutou ki te whanau,
Nga mihi o te ra.
The last couple of months have been very busy for the New Zealand Institute of Landscape Architects Tuia Pito Ora.
We celebrated our nationwide Zoom license with Friday night drinks on 21 August. The license will allow our Branches, working groups and the Executive Committee to hold meetings and communicate without the need to travel as much as we used to. We had a number of members suggest that we purchase a Zoom license as we all got comfortable with electronic meetings at a distance over the last 6 months, so this is a continuation of the positive result with our first Zoom enabled AGM held in July.
Sadly Megan Wraight passed away on 31 August, after a long and spirited battle with cancer. I have had a lot of contact with members of the profession and the wider design community in relation to Megan and her contribution to the urban landscapes of Aotearoa. Megan collaborated with design professionals in the fields of architecture and the arts and championed the use of Water Sensitive Urban Design in her many groundbreaking projects. Megan leaves a legacy of beautifully conceived spaces that are practical, imbued with a sense of place and cherished by all that visit them. Our thoughts and best wishes go to Megan's whanau at home and at Wraight and Associates. The Executive Committee is working with Wraight and Associates on how we can remember Megan's unique contribution to the profession.
The Landscape Guidelines have made great progress, with a Peer Review Group workshop with the authors on 4 September. The authors are incorporating the feedback from a very positive workshop and we will be meeting with the Peer Review Group again on 16 October for a second review. We are confident that we will have a refined set of Landscape Assessment Guidelines by the end of 2020 so we can share with the membership in early 2021.
Over the last few months Vicki Clague and the team at Fusion Communications have taken on the important task of developing a set of brand design guidelines for the Institute to ensure consistency on how we use our logo and supporting graphics. We heard the message loud and clear on the last day of the Conference in Ōtautahi in November last year when there was a clear show of hands to increase the prominence of our Te reo name Tuia Pito Ora in our branding. The guidelines help us to do that in a positive way. A big Thank You to Vicki and the Fusion Communications team who are developing these guidelines on a voluntary basis.
On 24 September we had an Executive Committee meeting with a fairly full agenda. The meeting was held via Zoom, helping to save money on travel and other meeting related costs. The agenda covered a range of topics:
· Megan Wraights' unique contribution to the profession;
· The Landscape Assessment Guidelines;
· The Fellows working group review of our Fellowship and Life Member Policies;
· Accreditation;
· Student and graduate engagement;
· Professional Development and the 2020 Registration process;
· Community;
· Events – 2021 conference in Tauranga and the 2022 50th Year Celebrations;
· Brand design guidelines; and
· Our IFLA Delegate role.
Our Zoom meeting format allowed us to get through a lot of mahi and to run the session efficiently.
Stay in touch and look after each other. As always, let me know if there is anything you would like to discuss.
He waka eke noa.
We are all in this together.
Mā te wā,
Brad