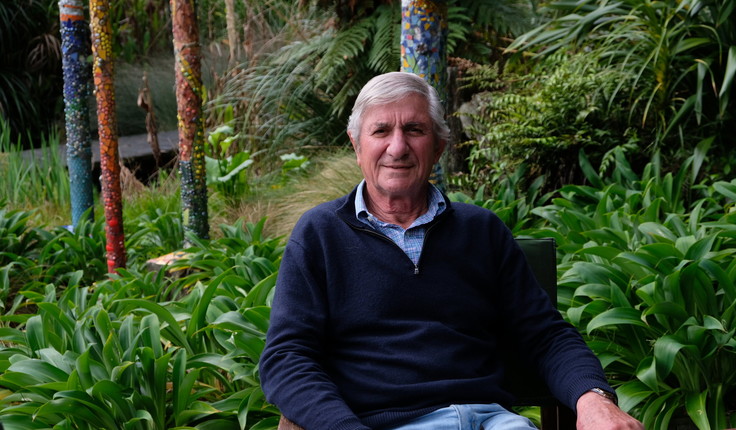 Many months ago LAA asked distinguished landscape architect Frank Boffa to name a project he was particularly proud of. He was reluctant to name a specific piece of work, partly because most of it has been collaborative.
However after some reflection he emailed his answer. His own garden - "which is to my mind, a delightful piece of eclectic landscape developed over 25 years," he wrote. "Perhaps the most rewarding, enjoyable, constantly evolving ongoing project I have undertaken. It has been on budget, on time and the client is very pleased with the outcome!"
He chuckles when I remind him of this - he'd like to retract the "on budget" part of that quote. But it is true the garden at his and Vicki's 1.3 hectare property is his favourite place, and his most satisfying project. He finds it contemplative and relaxing. So much so that he still spends most of his free time there.
When the couple bought the boggy, blackberry covered site in Waikanae the landowner couldn't believed they'd chosen the "grottiest" section of the four he was selling. But after looking for the right site for two years the Boffas immediately saw its potential. It had everything they wanted - native vegetation, a clear area and a very damp area, perfect for digging a pond.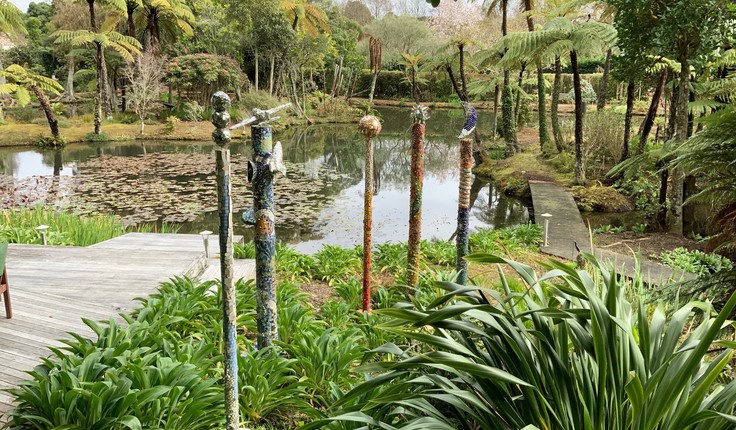 The pair worked jointly on the project with Frank in charge of the structural layout and concept. "But when it came to the planting she (Vicki) certainly had her views. She does a lot of painting and she wanted to get colour, form and texture in the garden. So I deferred pretty well to her on those more ornamental aspects. It worked pretty well."
Even 25 years on the landscape is still evolving, and it's recently undergone a "covid" makeover, with Frank doing all the work himself.
"Friends sometimes suggest I should be pulling up sticks and moving on to a retirement village or to an apartment in Wellington... why spend so much time maintaining such  a large garden?
 "My standard response to that is to say that the day I cease to enjoy the garden or I am unable to maintain the property, then it's time for us pack up and move on. Vicki sometimes suggests I should consider employing a gardener, but no, it's my passion and I will continue to tend to its needs for as long as I am able to."